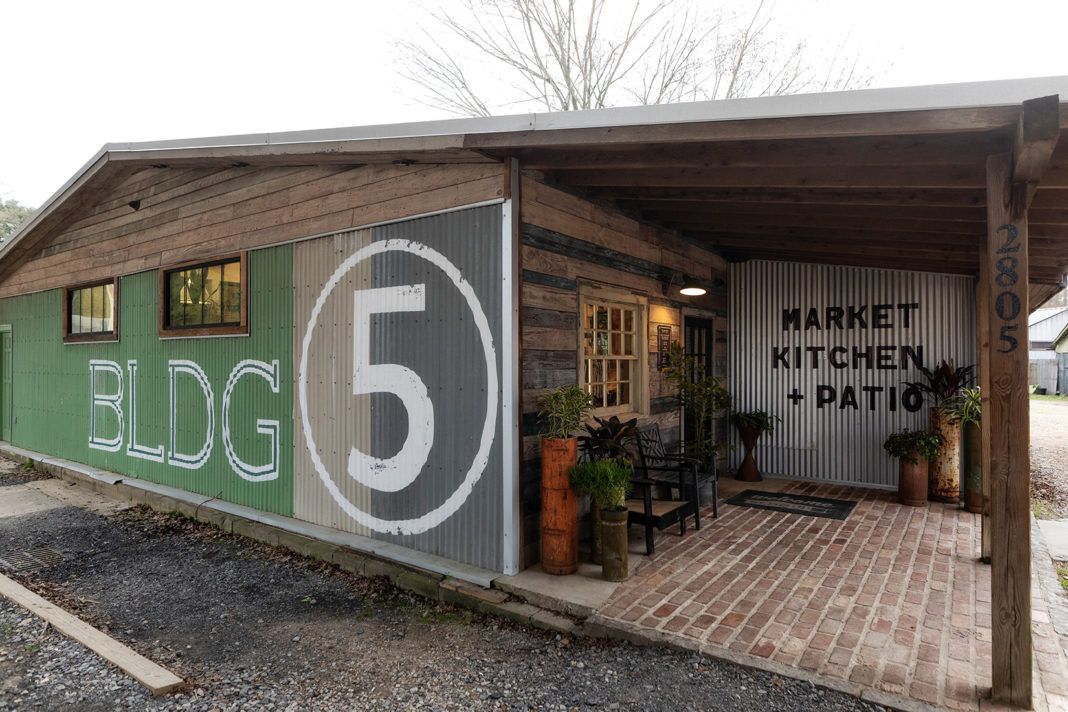 Bldg 5 Restaurant
CATEGORY: Renovations and Additions
This client wanted each design element to have soul, character, and a story. Given the uniqueness of the existing metal building and the eclectic surroundings, we did not have to look far to start this design narrative. The additions were designed as though they naturally evolved over time. Each aspect of the project that followed resulted from careful curation of the surroundings and the client's desire to create a welcoming gathering place, an extension of their home.
Operations of the restaurant was the other critical element. Whether a fine dining restaurant or quick service restaurant, each operational process is considered in
detail so that the restaurant works as a well-oiled machine. How guests arrive, the route
food takes from the kitchen, and staffing to table counts, are just a few of the many
considerations. In the case of this project, we were challenged with merging numerous
operational typologies into one seamless design that incorporates a traditional restaurant
kitchen with a meal delivery service, a market, a bar, and cooking classes.
The restaurant facade, tucked beneath the existing road overpass, maintains a quiet entry reminiscent of its former presence as a metal storage shed. Keeping with the merging of old and new, the existing coloration of the storage shed's metal panels became part of the
final brand identity for the restaurant. This allowed the façade of the restaurant to act as a sense of place whether guests are dining in or unwrapping a prepared meal for home.
The space was designed like a house, intending for guests to make their way through each intimate room, then out to the back yard. Guests enter through the market, a living room with views into the kitchen, designed to allow for both a quick meal pick-up for the long-at-work to a space for long meals and conversations. The kitchen is open both literally and figuratively as the client welcomes opportunities for regulars to share their stories of great meals and recipes.
The back porch includes additional seating and a full-service bar. Guests can relax and tell stories, and the glass wall opens up completely to enjoy the weather. The formal dining room of the project is a little more intimate. The Relic Room, as they call it, is a simple backdrop to a collection of found items from all over the world. The huge communal table
allows for family style dinners.
Additional outdoor seating is available above the relic room from the patio. It provides a unique bird's eye view of the entire area and one has to emerge from the tree canopy to get there—a tree house of sorts.
---