Cook: Baton Rouge's residential market is adjusting well after the flood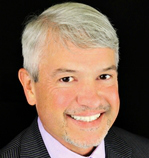 More than a month has passed since the flood, and I thought it might be interesting to examine how the residential real estate market is beginning to react. Have lots of flooded homes been placed on the market, and if so, are those homes selling quickly?
According to early indications, not that many homes have been designated as flooded and reported to the Greater Baton Rouge Multiple Listing Service as available for sale or sold.
According to Alex Cook, IT director for the Greater Baton Rouge Association of Realtors, 282 homes are listed as flooded through the MLS service. They break down like this: 154 homes are actively listed for sale, two with contingent purchase agreements, 22 have actually sold and closed, 86 have pending purchase agreements and are waiting to close, and two listings have expired. These are primarily homes that have had some demolition completed and have not been repaired.
The GBRAR data does not represent each and every sale of the homes listed and sold in the greater Baton Rouge market, but it is a significant sample of what's going on.
Also, there are probably other listings and sales in the MLS service that were not properly designated as flooded. The system instituted a new classification: damaged by flooding. Some homes were listed for sale before the new classification came out, and some agents may be unaware of the classification.
However, the sample is still large enough to provide some excellent market evidence. If 60,000 homes were damaged by flooding, that means less than one half of 1% of the flooded homes have been listed through the MLS. That leads me to believe my original prediction—that there would not be a huge influx of flooded homes made available for sale—will hold true.
Historical evidence of total listings also supports this analysis. Some have speculated that the total number of listings would increase after the flood, due to owners selling their non-flooded houses and taking advantage of a possible price increase. This, combined with the idea that flood-damaged homes would be added to the market, could lead one to speculate that we will see a dramatic increase in total homes listed for sale.
This is not the case. On Sept. 1, 2014, 4,156 homes were listed as active listings. In September 2015 there were 4,253. As of Sept. 1 this year, there are 2,935, representing a nearly 45% decrease in active listings over the past year.
There are still a lot of things to work through, such as the Federal Emergency Management Agency's determination of "substantial damage" and how FEMA is taking its sweet time to do it. If a multitude of homes are declared substantially damaged and the ability to obtain a permit requires elevating the first floor at a cost that is prohibitive, that might have an impact on properties listed for sale. Right now, though, the market seems to be adjusting pretty well to the Great Flood of 2016.
Tom Cook of Cook, Moore and Associates has been an independent real estate appraiser for more than 20 years.