Planning: Coming up with plans isn't a problem … following them can often be a challenge

Frank Duke is the planning director for East Baton Rouge Parish.
---
In a city notorious for its gridlock and sprawl, you might not think planning has played much of a role in the development of the community.
In fact, though, Baton Rouge has a history of good land use plans. The problem has come with implementing those plans, at least historically speaking.
There are several reasons. Until recently, the city's Unified Development Code did not reflect the goals of the city's land use plans—Horizon, ratified in 1992, and FuturEBR, approved in 2010. Even today, it's not yet completely aligned.
Also, the Planning Commission has periodically amended its land use plan, enabling developers to build projects that are more in line with surrounding land use than lofty smart growth principles.
Above all, there is a deeply ingrained, property rights mentality in south Louisiana, which has given rise to a culture that has been slow to embrace good planning, never mind all the lip service paid to it.
In the 2000s, the situation began to change, as evidenced by the growing demand for Traditional Neighborhood Developments, bike paths, sidewalks and walkable neighborhoods. More recently, the Planning Department has begun to overhaul its UDC to better reflect the goals outlined in FuturEBR. And the Planning Commission has become more deliberate in following the recommendations of its staff professionals.
But there's a lot of damage to undo, and as the city's traffic woes continue to worsen, some are wondering if the efforts are too little, too late.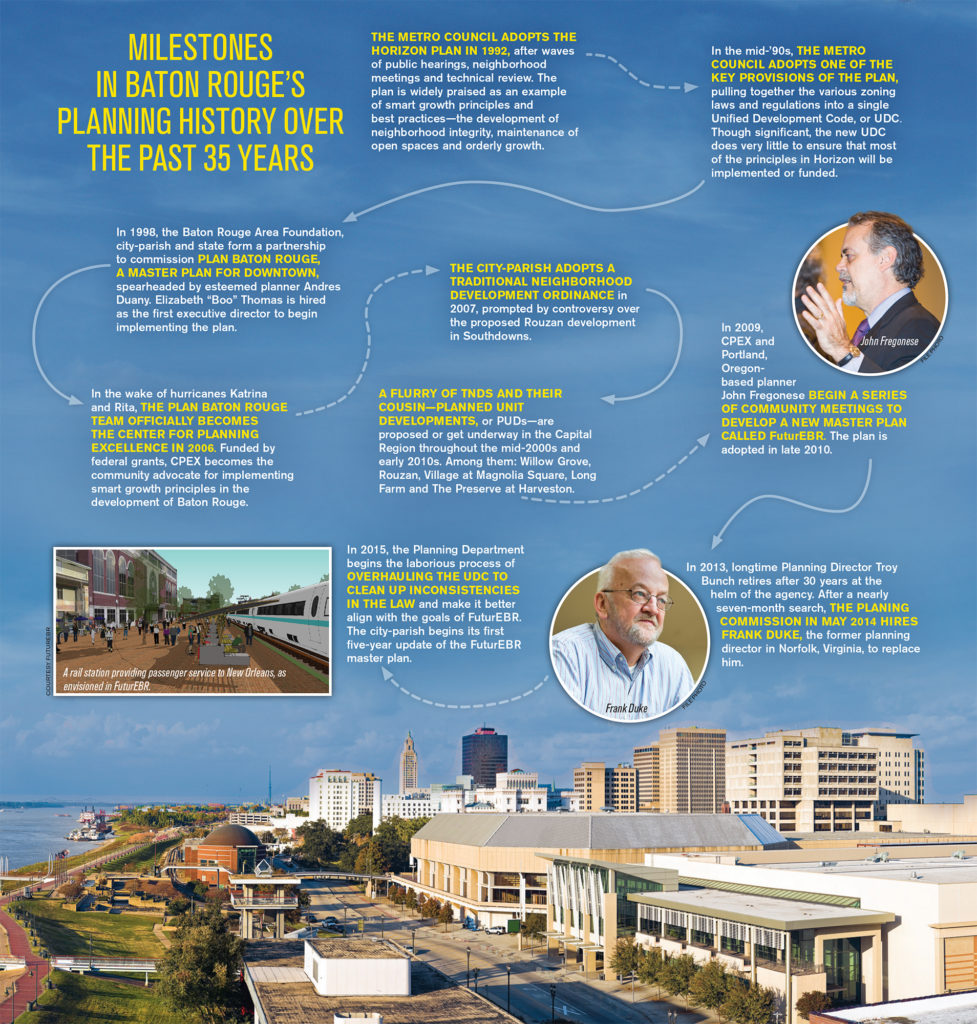 (Click image to enlarge)