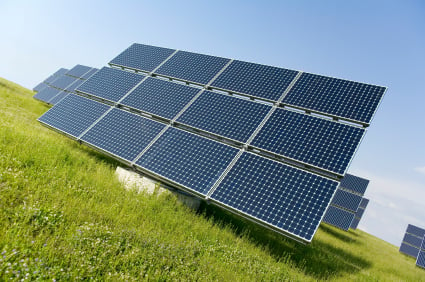 The future of rooftop solar—and of renewable energy in Louisiana in general—could hang in the balance as polar-opposites battle Nov. 4 for a swing seat on the Public Service Commission, WWL-TV reports.
Commission Chairman Eric Skrmetta, a Republican from Metairie, is up for re-election after his first six-year term representing most of suburban New Orleans and the Northshore. He's established himself as the driving conservative force on the commission, a leader in a multistate energy transmission group and a favorite of utility companies, which have showered his campaign with hundreds of thousands of dollars, WWL reports.
Skrmetta sees clean energy sources as costing utilities, and thus ratepayers, too much money. His main opponent in the race, Forest Bradley-Wright of New Orleans, is a longtime Democrat who just became a Republican before announcing his candidacy this summer. According to the WWL report, Bradley-Wright is one of the most outspoken alternative energy advocates in the state, a constant thorn in the utilities' side who gets almost all of his campaign funds from the solar industry. Bradley-Wright is the voice of green-energy adherents, some of whom want to see more solar and wind power feed Louisiana's aging, heavily fossil-fuel based electric grid.
The winner will probably take all. Whoever captures the seat will most likely be the swing vote for the commission's majority. That may not be decided until a Dec. 6 runoff election, however. Republican Al Leone is a third candidate in the race who trails in the polls and in fundraising, but could prevent Skrmetta or Bradley-Wright from capturing more than 50% on the first go-around.Read the full story.