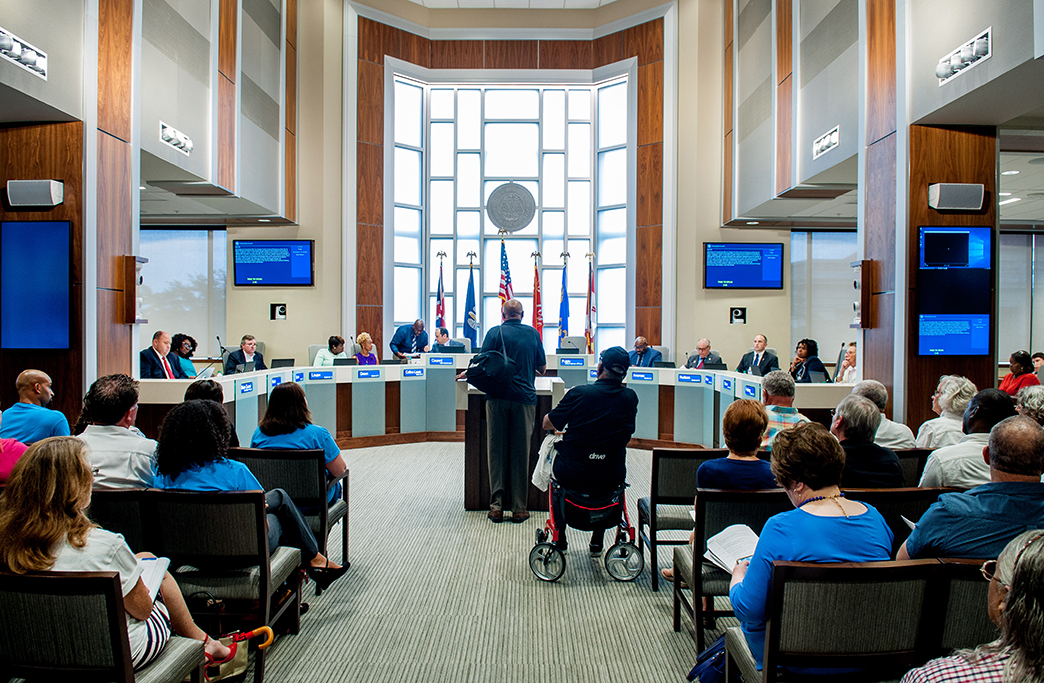 An election to fill the unexpired term of the late Metro Councilman Buddy Amoroso, who was killed Saturday morning in a bicycle accident in West Feliciana Parish, will not be held until next spring.

That's because it's already too late to place the measure on the ballot of the next regularly scheduled election, set for Nov. 5. The deadline for the fall ballot was June 20, according to the Louisiana Secretary of State's office.
As a result, the election to fill Amoroso's District 8 seat will be held March 30, the first regularly scheduled election of 2019. Qualifying for the race will take place Jan. 30-Feb. 1.

In the meantime, the Metro Council will appoint an interim replacement to represent Amoroso's district, though that process will likely not happen for several weeks. The council is on summer recess and does not have a regularly scheduled meeting until July 25.

"Right now, we're all still kind of in shock," says Metro Council Chairman Scott Wilson, who also serves as mayor pro temp. "This is kind of new territory for us and we're still waiting to hear about arrangements, but we're working on this and will take care of it in the next couple of weeks."

Traditionally, the family of a deceased council member selects an interim replacement, according to Council Administrator Ashley Beck. The last time that happened was in the early 2000s, when District 6 Councilman M.A. "Mike" Tassin died while in office and his wife, Martha Jane, was appointed to fill his seat. She went on to run for the seat and was elected to serve two terms.

Whoever is elected next spring to succeed Amoroso will serve roughly 18 months in office before the next regularly scheduled Metro Council elections are held in the fall of 2020.

While Wilson and others at City Hall today were working through the logistical issues of filling Amoroso's seat on the council, they were still reeling from the death of a friend and colleague, who they say can never be replaced.

"He is going to be sorely missed," Wilson says. "This is a big loss for our parish and certainly for District 8."