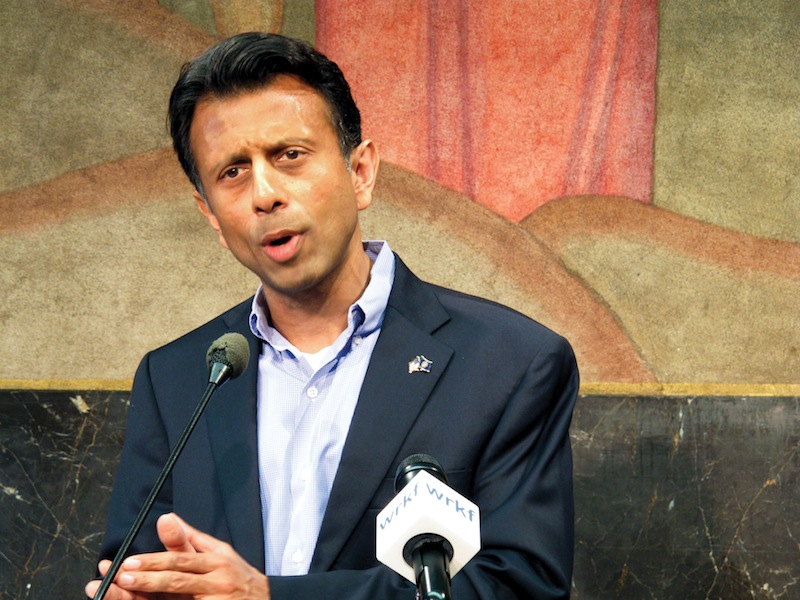 Gov. Bobby Jindal and U.S. Sen. David Vitter walk into a bar. No, this isn't a joke. But, columnist Jeremy Alford says, it is the setup to something much grander.
"After years of bumping heads as adversaries, Jindal and Vitter signed off on a rare joint appearance this week at Huey's Bar in Baton Rouge," Alford writes in his latest column. "The kumbaya moment was overshadowed only by the fact that Republicans chose a bar named after Louisiana's most famous Democrat to make a 'unity' announcement in support of Congressman Bill Cassidy in the U.S. Senate race."
While Vitter has long been in Cassidy's camp, effectively serving as the chief political architect, Alford notes that Jindal is new to the fray. Jindal has also announced his support for Garret Graves in the 6th Congressional District and Dr. Ralph Abraham in the 5th District.
"In the past, Jindal's nod has failed to equate to much more than a stare from Medusa, basically concreting candidates in their tracks. Yet this time around, the governor may have a crop of winners," Alford says. "The Republicans in Louisiana's federal races are out-polling their opponents and the primary numbers are stacked in their favor. That's all to say this may be Jindal's final time to shine in the Bayou State before announcing for president next year and serving out his final session as governor."
But, Alford says, Jindal is still as unpopular as President Barack Obama in Louisiana and it's doubtful he'll be able to influence any race here that isn't already more or less decided.
"In a September PPP poll, the disapproval ratings for the two men were the same: 56%," he notes. "But which one is the bigger drag on campaigns in Louisiana? Who presents candidates with the greater risk?" Read the full column.
Jeremy Alford publishes LaPolitics Weekly, a newsletter on Louisiana politics, at LaPolitics.com. Follow him on Twitter, or on Facebook. He can be reached at JJA@LaPolitics.com.