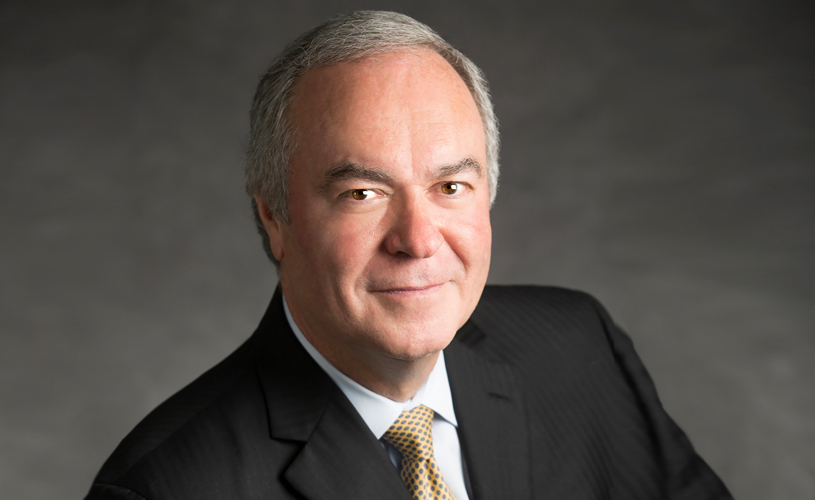 ---
In 1973, 23% of public- and private-sector employees belonged to a union. Forty-five years later, just 6.5% of private-sector employees are union members, but the story is much different in the public sector, where 34.4% of workers are in a union. This growth is due largely to a 1977 Supreme Court ruling that forced all public employees in some states to join a union and pay dues if there was collective bargaining. A June 27 ruling by the Supreme Court overturned that law and millions of public employees were set free from the American Federation of State, County and Municipal Employees (AFSCME) and the National Education Association (NEA).
Billions of dollars have been extracted from employees over the past 40 years, rolling into union coffers. Much of that money was then funneled to support pro-union Democratic candidates. What a racket and a shame.
This has been especially true with the teacher unions, which uses its money to fund politicians willing to fight to protect union members and the status quo over the interests of parents and students. Our children, schools and nation have suffered as a result.
John Schilling, president of the American Federation of Children, a group that advocates for school choice, including here in Louisiana, said this about the ruling: "Today is a win for families and educators across the country. We're glad to see that educators will be able to keep more of their hard-earned money in light of the U.S. Supreme Court's ruling in the Janus case. Educators shouldn't be forced to give their pay to union leaders whose self-serving political agenda opposes giving parents the right to choose the best school for their children."
And when public employees are given the freedom of choice about joining a union (the unions and Democrats greatest fear), I predict many will follow their peers in the private sector and that percentage of membership will drop quickly.
This freedom is long overdue.
Gov. Edwards spins taxes
Have you noticed how politicians can look at a blue square and tell you it's red and expect you to get excited? I watched Gov. John Bel Edwards in a TV spot his Super PAC, Rebuild La., was running during the seventh special session of his 2 1/2-year term (10th total). In the spot, he actually said his plan would "give working families a $500 million TAX CUT." In actuality, the one-penny tax, passed early in his first term, is expiring June 30 so the tax cut was automatic and would have been twice as much—before the governor RAISED taxes on working families starting July 1. Put another way, Edwards just approved a $463 million tax hike (with the new 4.45-percent-of-a-penny sales tax). Just sharing the facts with "working families,"minus the spin.
Back to the zoo
I saw a letter to the editor in The Advocate recently from Metro Councilwoman Chauna Banks. She is continuing her rant about BREC and the Baton Rouge Zoo, wanting to tell them—and all of us—what needs to be done. I guess she is the "expert."
In her letter, she speaks of a student project to reimagine the zoo that was presented to BREC, which, she claims, was dismissed as "amateur ideas." She goes on to actually say, "I submit to you that every idea that has progressively changed our country, our state and our city have been brought about by creative novices."  Yes, she wrote that.
She goes on to refer to the report prepared by national professionals, saying, "Members of the public have proved many of these instruments had detailed inaccuracies. The BREC commissioners' March 22 decision not to move the zoo basically invalidates both the study and the survey." No, the study was valid. Their decision merely showed they were spineless in the face of a loud crowd and political pressure, and caved in to make a weak and political decision. That's all.
BREC and our community need to pause, look at the future and determine where we can excel, what we can afford and what exactly our priorities are. I am a proponent of large and very nice parks. BREC has created some as an example that are enjoyed by many. But we don't need and can't maintain the more than 150 parks and golf courses we currently operate. Crazy.
This whole controversy has made me and others ask: Do we even need a zoo in Baton Rouge? If so, then let's think different. But please know, location will continue to matter if taxpayers don't want to keep footing the loses.
New tax votes and history
Two new taxes are planned for  the ballot this December. One to fund a mental health and substance abuse center and another for roads. I know a case can be made for both. But the Metro Council will have to hope that voters have quickly forgotten the Council on Aging tax fiasco and potentially illegal campaign (still being investigated by the district attorney and the state inspector general) as well as forgiven the Metro Council and CATS for their tax and, in many ways, the failed promises and implementation. I would guess voters have not and that won't bode well for the chances for either tax.
Voters know they were mislead on both of these taxes and now they are being asked for more of their money from the mayor and Metro Council. That's a big mountain to climb—and I suspect their past actions on these taxes will come home to roost.
Despite the good causes and needs for mental health and better roads, I doubt many voters have forgotten or forgiven being duped—and are still angry. We all learned a lesson from these politicians and there will be much more scrutiny and skepticism this time around. All of these elected leaders deserve that. "Fool me once…"
A bridge in case of snow
In my last column I criticized the politics that gave us two specific bridges. One of those was the John James Audubon Bridge near St. Francisville. Many contacted me angry and agreed. Some had background stories. But one "letter to the editor" (see page 37) was unique in that it was from a resident in the region who defended the need for the Audubon bridge, demonstrating there are different perspectives and logic—and even a different "solution".
He wrote: "The infamous ferry before was always delayed or had a mechanical problem, and if it snowed the ferry was closed, forcing traffic to go through Baton Rouge."
God forbid it snows. But I thought we shut the town down and gave everyone the day off when it snows? No, we build a $400 million bridge.
Good advice
In light of the disruption in business and government—as well as the issues, challenges and changes mentioned above, I read a quote last week that I thought was right on the mark for all of us to ponder:
"It's better to change while you can, rather than when you have to."