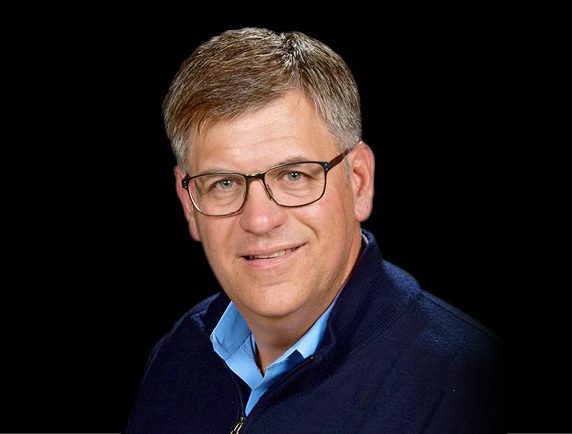 ---
Why are we, the taxpayers of Louisiana, routinely paying for the mistakes of others?
Some loathsome elected official, government worker or university professor thinks it's OK to go all Harvey Weinstein with a co-worker or coed and we, the taxpaying-residents of this banana republic, pick up the financial tab once the dust of lawsuits settle.
Why?
Some crash-happy tug boat company neglectfully fails to lower the boom on a barge-mounted crane, causing it to slam into a bridge crossing the Mississippi River and the corporate lawyers can't scramble fast enough to cap their client's responsibility. Which, of course, means lowering the multimillion-dollar repair boom on taxpayers.
If only the crew of the M.V. Incompetence worked so quickly…
Let's not mince words: The governor and state legislators, who are supposed to be representing the people—not themselves, their political cronies or corporate interests with deep pockets—need to 1) pass legislation shifting the financial burden of settlements, fines and repairs to the guilty, rather than innocent taxpayers and 2) go after these people to pay up with the same zeal in which they chase campaign contributions.
Shockingly, this isn't already a thing. Which, in small part, explains why the state's budget is in constant escalation mode.
Louisiana, apparently, has scores of lecherous pigs feeding at the public trough who refuse to follow the most basic rules of human decency. Yet, when the subsequent lawsuits fly it's the public who pays the bulk of the settlements.
Here's a fact that should anger everyone: This state has handed over more than 5.4 million of our dollars since mid-2009 settling claims against public sector sexual harassers.
How is that right?
Disgraced former Secretary of State Tom Schedler dishonorably resigns in May after sexually harassing a female employee for years and his financial punishment is a smidge over $18,000. Taxpayers, on the other hand, whose only crime is living in Louisiana, must fork over nearly $150,000 to cover Schedler's list of transgressions.
If Gov. John Bel Edwards is truly a man of honor, then how about convincing some legislator to author a bill that would enable the state to recover such payouts from the actual sexual offender. If the person lacks the resources to pay the full monty, then recover the balance by pulling from his or her taxpayer-funded retirement earnings. And if it takes yet another constitutional amendment to do so then so be it. Either way, let's see who has the stones to argue against such a bill.
Meanwhile, some Paducah, Kentucky, outfit known as Marquette Transportation is already maneuvering to cap its repair bill at $1.545 million after one of its vessels in October slammed a barge-carrying crane into the Sunshine Bridge, closing this vital crossing of the Mississippi River until sometime in early 2019.
The problem, of course, is folks who know such things say it will cost as much as $5 million to actually repair the damage caused by someone on the Marquette payroll failing to lower the crane boom before attempting to pass under the bridge.
State officials—when not dangling from crane-hoisted platforms to both inspect the damage and show voters they care—are assuring anyone willing to listen that Marquette will pay. The truth, however, is if their lawyers are better than the state's lawyers then you and I will be paying as much as $3.5 million to make the Sunshine safe for the 20,000 or so vehicles that cross it daily.
This company, whose vessels have slammed into a bridge 32 times since the beginning of 2013, is presumably named after Jacques Marquette, the French explorer who made a name for himself by helping map the Mississippi River in the 1670s. That Marquette, fearing an encounter with Spanish colonists, did the typically French thing of saying the hell with it, reversing course some 435 miles short of the Gulf of Mexico. Given this knowledge, it only makes sense that Marquette's tug boat captains of today are so clueless navigating the waters of Louisiana.
In fact, barges being pushed by a Marquette vessel slammed into the Sunshine Bridge in 2006, causing $2.1 million in damages.
Granted this isn't a state issue but get this: After 32 crashes there's exactly zero evidence the U.S. Coast Guard has issued a single penny of fines against Marquette. How are these people supposed to learn if there's no real price to pay?
Especially when one considers the company pretty much can't be held liable for the economic impact hit sustained by area businesses thanks to something called the Robins Dry Dock Rule.
Who is this Robins and, more importantly, who thought this was a good idea to shield a company from the trouble it causes? You might guess some robber baron by the name of Rockefeller, Carnegie or Mellon, but turns out it was the U.S. Supreme Court of 1927, with Justice Oliver Wendell Holmes Jr. penning the opinion of the court.
Nice job by him … not.
Which, as is far too often the case, means it's taxpayers, not the guilty, who will suffer the financial consequences.