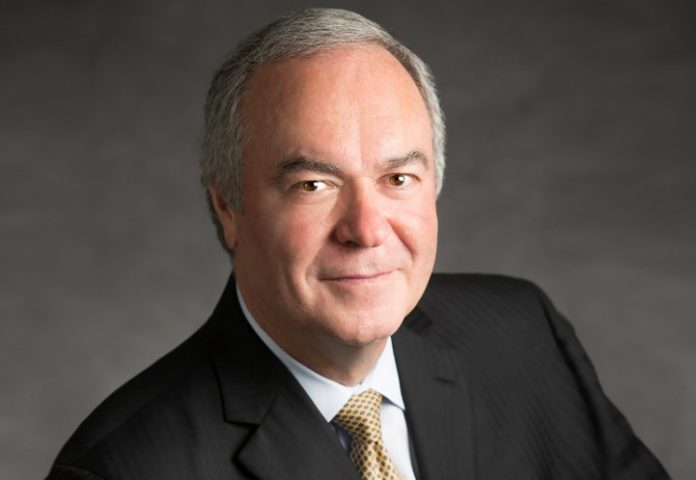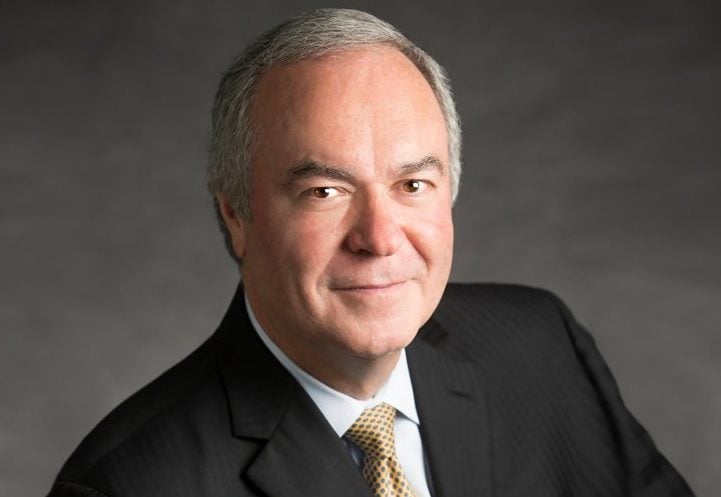 ---
Last month, my friend, Buzzy Thibodeaux, shared something significant as we were discussing the future and disruption for Baton Rouge. He made the point that "people are the new companies." It's something he has discovered in his study of entrepreneurial research and trends as he travels across the country visiting with Fortune 500 execs and successful entrepreneurs in his role as executive vice-president of Junior Achievement USA. Thibodeaux, an LSU grad, chooses to make Baton Rouge home.
Thinking about his revelation in the headline above, I realized that Michael Dell, Bill Gates, Steve Jobs and Sam Walton are just talented people who chose where to live and built a company with an idea. Sam Walton was from Bentonville, and that's why Walmart is headquartered there. The same reason Jim Bernhard built a Fortune 500 company, The Shaw Group, in Baton Rouge.
I say this because it relates to our recent issue featuring our "Forty under 40" rising stars. As you read the stories of these 40 "people," see the talent and potential in them and in our future. These honorees were selected from almost 300 nominees. That's exciting. I remember barely having 80 nominees when we began this program in the mid-1990s. But if you look at the "people" honored 10 or 20 years ago, you will find many became "companies" in our region—and very successful ones. We are expecting the same from many of these "40 people" along with others from among the 294 nominees.
---
---
But what about the future and the competition Baton Rouge faces in America? Well, Buzzy and I both believe some things must change. He shared some insights in an email to me, writing: "As stated in the US Chamber of Commerce's report, Innovation that Matters: Inside America's surging startup cities:
In the same way some cities rose and others faltered during the industrial era and the first technological revolution, this next wave of innovation and disruption has the potential to redraw America's economic map as new cities emerge as leaders in the digital world. Question is, which of our nation's urban areas are positioning themselves to thrive in this new era, and which ones are on the verge of being left behind?
"As the Kauffman Foundation's A Playbook for Building Entrepreneurial Ecosystems states, it's time to update our economic development paradigm to a human-centered one, concentrating on people who create economic value from scratch. We urgently need to establish a talent trajectory that identifies and nurtures entrepreneurially minded leaders with relevant connectivity to our universities and growing ecosystems in our city, region and state."
Thibodeaux adds, "These rainmakers, young and old, black and white, male and female, would add rocket fuel to our economic engine, whether they activate their strengths to incubate a thriving enterprise or create innovative value within the context of an existing organizational framework."
I agree.
Just like a star athlete can be recruited from a local high school or one in Florida and make a big difference for the LSU Tigers, talented people can be the key to our economic success. But that doesn't mean it will be limited to the the 20-somethings. This class of Forty under 40, along with those who preceded them over the past two decades, will create and continue to grow companies and build our future. In fact, as Krisztina Holly wrote in a Forbes column, "Research debunks the myth that youth is the key to entrepreneurial success. My colleagues and I did a study, funded by the Kauffman Foundation that surveyed 500 successful high growth founders. Against all stereotypes, we found that the typical successful founder was 40 years old, with at least 6-10 years of industry experience. Twice as many successful entrepreneurs are more than 50 as under 25." Hey, the Boomers and Gen-Xers still got it going on.
Congratulations to every member of the 2018 Forty under 40 class—and all who preceded them. In fact, we applaud and thank all entrepreneurs in the Capital Region who take risks every day to build. Our future depends on you.
Entrepreneurs lead to solutions
There is a value to having many strong entrepreneurs beyond the companies they build, jobs they create and nonprofits they support. It's their leadership. We saw many step up and support taxes for both the MovEBR plan and the Bridge Center mental health facility. While Mayor Sharon Weston Broome deserves kudos, she gave "special thanks" to two entrepreneurs for their leadership: Jim Bernhard and Mike Wampold. (They even walked door-to-door.) I expect the mayor would agree, these taxes would not have passed without the business leadership and support. And we would have left thousands stuck in traffic for years, and hundreds of mentally ill or addicted stuck in jail. That is not a solution or progress for a capital city. Now, as we move forward with the execution of these plans, accountability and results are key.
As I wrote in this column in November, "Entrepreneurs should lead, government serve." This election proved that point. Lead on.
Disruption is real
Bloomberg reported, "First it was America's best-selling electric car. Then it became the best-selling luxury car. Now, against the odds, Tesla Inc.'s Model 3 is becoming one of the best-selling sedans in America, period."
Bloomberg went on to report, "Automakers recently reported monthly and quarterly sales totals. For the three months that ended in September, Tesla delivered more Model 3s than all but four of the top sedans sold in the U.S., regardless of size or price."
So what about all the folks who used to laugh at the idea of "electric cars?" Who's laughing now?
And are these the same folks who have been saying "driverless cars" will NEVER happen?
Have those folks heard of Aptiv, Aurora, Cruise, Drive.ai, Ford, Uber and Waymo? These are all companies that Popular Science reports have autonomous cars on the road. (Though there is usually a human in the car as well at this point while testing.) These companies and their cars have transported thousands of people and covered millions of miles in cities from San Francisco and Las Vegas to Boston, Miami and even Singapore.
Futurist Joel Barker once said, "What is impossible to do today, but if it could be done, would fundamentally change the way you do business?"
The impossible is becoming possible and disruption of almost every industry is real. How will it impact your business and industry? You better be thinking—now.
Merry Christmas & Happy New Year
What a special season this is with so much meaning for so many. It's a great time to reflect on the past year and what is truly important to us as we gather with family and friends—and also remember those less fortunate. We are blessed to be a blessing.
I am truly grateful to God for all His blessings and thankful to so many, especially my wife, Teeta, our talented and dedicated team, our readers, our clients and our community for your support for more than 36 years.
The New Year will bring us all new opportunities and new challenges—and more change. I want to wish everyone a safe and joyous Christmas and a very healthy and prosperous new year.