Publisher: Defeating Goliath … as our world changes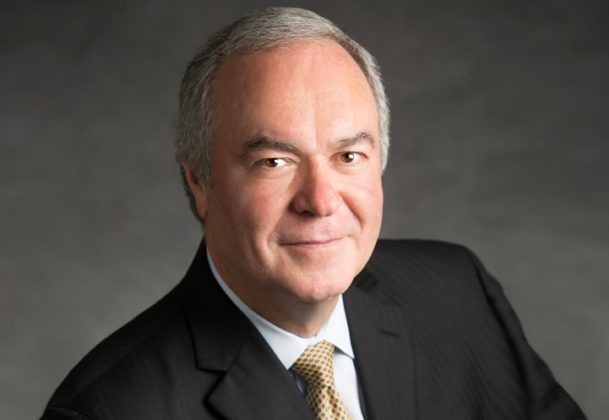 ---
What do I write about in this crisis?
I asked a friend that question. He answered, "the truth."
Well, as we all face this "Goliath" called COVID-19—a coronavirus that now covers the globe—I believe we will bring down the giant, but with great loss and we will see our city, state, country and world changed forever. That is the truth.
Baton Rouge is my hometown, and it breaks my heart to see so many suffering—and it happened, it seems, in a matter of a few weeks. For some, it is their health or the loss of a loved one. For others, it is their business or career they have spent a lifetime to build. And the truth, we know, is that this fierce and deadly Goliath is not down, out or dead yet. But it will happen.
Just as David, in the book of Samuel, said, "The Lord, who rescued me from the paw of the lion and the paw of the bear, will rescue me from the hand of Goliath." And he did. David's faith was focused on past experiences and success.
And in the same way, I look back to the tragedy and triumphs of Hurricanes Katrina, Rita, Gustav and the August 2016 flood. We came together, prayed together and leaned on one another—and had victory, by the grace of God. Another victory is in our future but it will be hard. That is truth—in a world that has forever changed.
Questions for a different world
Simon Sinek is an author, speaker and international thought leader. I watched a recorded video call with all of his staff where he shared with them his revelations about this crisis and impact on their company.
Sinek explained that this upheaval in business is not unprecedented. Is it "more sudden? Absolutely. More shocking? Absolutely." But he points to the internet and how it changed business forever. He spoke of streaming video and Starbucks and noted how Uber had disrupted the taxi business. Now we see what Amazon is doing to retail.
Sinek told his team: "The question and challenge is not, 'How are we going to keep doing what we have been doing,' but, 'How are we going to change what we have been doing in a different world?'"
He pointed out that "those struggling are in survival mode—rather than reinvention mode. You can't have a finite mindset."
Like many have said: In a crisis, there is opportunity. Sinek asked his staff to take a forward-thinking perspective and ask, "What will we become," and not, "How will we preserve what we had?" He desires an infinite mindset.
Sinek says this crisis is a "wake-up call" and that includes himself, saying he "no longer has the luxury of being lazy … in a good way. [There's] no need to reinvent when you are drinking from a firehose." All of a sudden, the water got turned off to a drip.
Sinek stressed, "It's not about what I do—it's about why I do it." He is busy creating the future for himself and his company, and expects the same from his employees, but adds, "We don't have to do it alone."
I have talked to many business owners recently. Some are confident, others fearful and some just have questions and don't know what to think. They had climbed the mountain and had a nice, well-earned view. Now they feel they have been knocked down into the valley and face a new mountain. It will take courage, innovation and a committed team to climb again.
Nelson Mandela once said, " I learned that courage is not absence of fear, but the triumph over it. The brave man is not one who does not feel afraid, but one who conquers that fear."
You are a mountain climber. The summit awaits.
Crisis provokes innovation and reset
I read a letter by Alan Murray, CEO of Fortune media, in the CEO Daily last week and he said I could share it.
"About 40 chief executives who are members of Fortune's CEO Initiative gathered virtually yesterday for a discussion of how to respond to the COVID-19 crisis. The meeting was under the Chatham House Rule, so I can't quote particular participants. But the big takeaway for me was the degree to which this crisis is provoking business innovation. The general sense of the group was not just that we won't return to normal soon, but that we won't return to the old normal ever. Some general takeaways:
• Companies that previously had been slow to adopt to digital transformation now find themselves on a "burning platform."
• The need for community is more important than ever, but the crisis is inspiring new digital methods for nurturing community that won't go away.
• Responding to a crisis is 'not about perfection,' which permits more innovation.
• 'Work from home' rules have given everyone a better sense of the challenges working mothers face, and will spark progress in addressing those challenges in the future.
"Two bits of wisdom for navigating the path ahead: Every organization should think about 'what do we want to be when we come out?' And the emergence from crisis shouldn't be thought of as a 'great restart,' but rather a 'great reset.'"
Separately, Hyatt CEO Mark Hoplamazian spoke to Fortune's Susie Gharib about having to furlough most of Hyatt's U.S. employees. "It has been a very, very torturous time," he said. "The way I would describe it is a conflict between our purpose as a company, which is to care for people, and the things we have to do because we are charged with ensuring the financial future of Hyatt."
And GM CEO Mary Barra wrote a post responding to President Trump's tweet attack on her—without ever actually mentioning the president. "In a time of crisis, we have to transcend the personal and come together for the greater good."
Baton Rouge heroes
In past crises, so many could step up to help others. But now with everyone "sheltered," the heavy load falls only on a few—our health care professionals at the hospitals, our police and emergency responders, national guard and government leaders. They are on the front lines putting their own lives at risk and having their families sacrifice. We owe them all our prayers and a debt of gratitude for serving all of us and others in need.
A tribute
In these challenging times, I want to share one of my favorite quotes from President Theodore Roosevelt to encourage and honor all who are in the arena striving valiantly—in our hospitals to save lives and in small businesses to save jobs and our economy. May God bless and protect you all.
"It is not the critic who counts; not the man who points out how the strong man stumbles, or where the doer of deeds could have done them better. The credit belongs to the man who is actually in the arena, whose face is marred by dust and sweat and blood, who strives valiantly; who errs and comes short again and again; because there is not effort without error and shortcomings; but who does actually strive to do the deed; who knows the great enthusiasm, the great devotion, who spends himself in a worthy cause, who at the best knows in the end the triumph of high achievement and who at the worst, if he fails, at least he fails while daring greatly. So that his place shall never be with those cold and timid souls who know neither victory nor defeat."