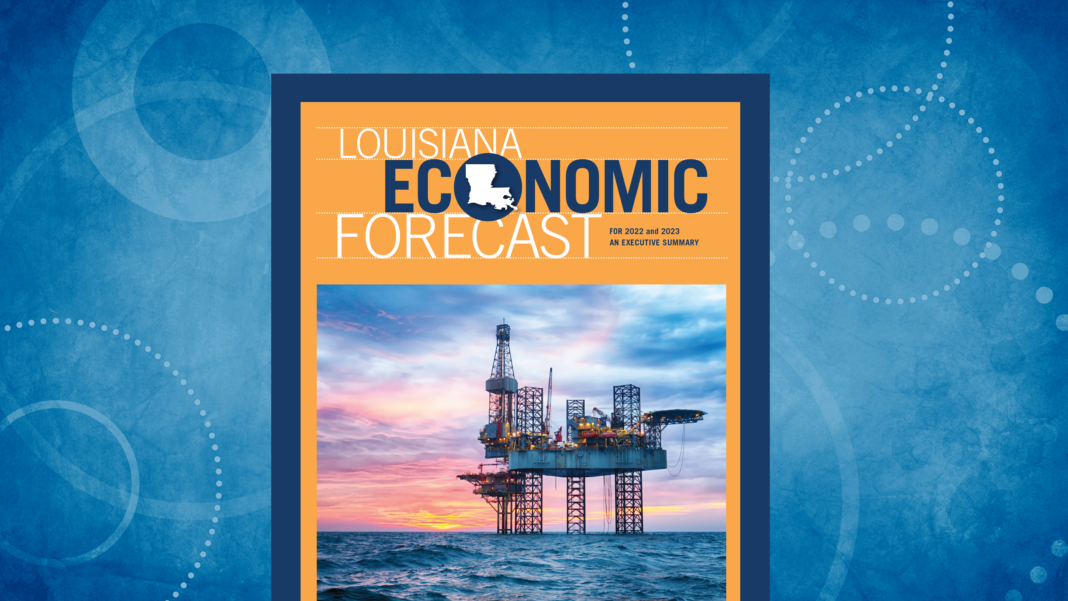 ---
The Capital Region could add about 16,600 jobs next year and 5,300 jobs the year after, economist Loren Scott predicts in the latest version of his Louisiana Economic Forecast. 
If those predictions prove correct, that would represent growth of 4.2% and 1.3%, respectively, and a full recovery of the region's COVID-19 job losses on the way to setting a new record for total jobs in the region with 415,300.
Scott says the new $200 million, 3.5 million-square-foot Amazon fulfillment center being built at the old Cortana Mall site on Florida Boulevard is by far the biggest recent economic development news for the region. Employment at the center is expected to be between 1,000 and 3,600 jobs based on the amount of parking being built, which is a wide range, but even the low end would be a huge boost to the area's economy, he says. 
Other Baton Rouge-area highlights from his report include:
Industry: There are about $6 billion in capital investments underway in this region and another $7.9 billion that have been announced, Scott says. These projects have fueled industrial construction demand for such large Baton Rouge-area players as Turner Industries, ISC, Performance Contractors, Cajun Contractors and MMR among others.

Infrastructure: The federal government plans to spend billions in the coming years on flood mitigation, including $343 million on the Comite River Diversion Canal. The first phase of an effort to widen Interstate 10, a $716 million section that runs from Washington Street to Essen, is scheduled to begin in late 2022. The state has designated $529.6 million in road lettings for the region for 2022-2023. 

Gaming: Hollywood Casino's new owners have broken ground on a $60 million project to move the facility inland and are planning to add about 200 employees once the move is completed. 
Factors that could create uncertainty for the region's economy include:
A resurgence of the COVID-19 "monster," which Scott in his outlook assumes is largely under control. Gov. John Bel Edwards was concerned enough about the pandemic in late September to extend the statewide mask mandate four additional weeks. 

Though Scott questions the accuracy of the data, Louisiana has only added back an estimated 49% of the jobs lost during the recession. That's in large part because Lake Charles, which was devastated by last year's hurricanes and continues to await significant federal aid, may be the only metropolitan statistical area of its size in the country that actually has fewer people employed now than in April 2020.

Changes to tax rates, federal regulations and commodity prices all could affect the nation's—and Louisiana's—recovery. 
For a digital copy of the Louisiana Economic Forecast summary, available to Insiders, click here.