Baton Rouge is preparing for its largest ever college-educated female employee base, with this year marking the first time in U.S. history that women with at least a bachelor's degree will outnumber college-educated men in the workforce, Inc. reports.
It's changing the recruiting game for Capital Region companies, pushing them to become more attractive to female employees, while also challenging colleges and universities like LSU to create strong career pipelines for women and do their part in closing the gender pay gap.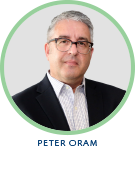 Some companies are altering the way they describe jobs in postings to draw in a more diverse applicant pool. Engineering firm Gresham Smith—which has a local office in Perkins Rowe—makes a conscious effort to include language in its job advertisements that encourages diversity in general, says Peter Oram, the company's market vice president for the Greater Atlanta Area, which oversees Baton Rouge operations. 
"We are hiring a person to do the job," says Oram, noting four of the 16 employees at the Baton Rouge office are women, three of whom are engineers. "Our principle is finding the right person and offering the right level of support."
In the male-dominated engineering field, Oram says it's also a priority for Gresham Smith to include female employees at recruiting events, acknowledging the "comfort level" associated with someone seeing another female face could help the company attract more women.
Other companies are offering more family-friendly benefits. Of the 50 companies recognized by Business Report as this year's Best Places to Work in the Capital Region, 64% offer fully or partially paid parental leave for the birth or adoption of a child—up from 48% in 2018. Meanwhile, 66% offer lactation facilities for breastfeeding mothers (+8%), 20% adoption assistance (+14%) and, for the first time, childcare payments (+2%).
EFCU Financial entices job candidates—particularly women, who also make up 82% of its employee base—with a generous paid time off policy, says Rebecca Briley, vice president of Human Resources, through which workers can accrue up to three weeks of paid time off within their first year on the job, three-and-a-half weeks their third year and five weeks their fifth year. The locally based credit union also implements flex time, allowing employees to work 35 hours a week, as well as a disability package often used by women for maternity leave.
"When I was building the benefits program here, the majority of our workers were women and a lot of them were single moms, so the PTO policy was instrumental," Briley says. "I didn't want an employee to have to call in and falsify being sick so that they could take care of their child."
Ultimately, however, recruiting women into high-paying jobs begins down the pipeline—which increasingly involves higher education institutions. Today, 57% of the nation's undergraduate college students are women; go all the way back to 1971, and it was reportedly 9.1%.
But colleges across the country haven't remotely been keeping up with this rapid expansion, Inc. reports, with few increasing their class sizes to accommodate either population growth or the emergence of women in the workforce. 
Fortunately, LSU appears to be a notable exception. The university's fall freshman class of 6,126 students far surpasses its record-breaking Fall 2018 class of 5,809 freshmen, according to data provided by LSU spokesman Ernie Ballard.
In the 2018-2019 academic year, women received 3,306 of the 7,186 total degrees awarded, or some 46%, showing there is still some room to grow.

What is your company doing to achieve more diversity in its workforce? Start a conversation in The Network's LinkedIn group.