Success Plan Step 2: Time to write your focus statement
This is part two of a monthly series that will provide excerpts from Creating Your Success Plan: A Career Success Guide for Women. This Success Plan process is designed to help women create a 10-year plan for their career and exponentially ramp up their level of focus. Learn more at creatingyoursuccessplan.com.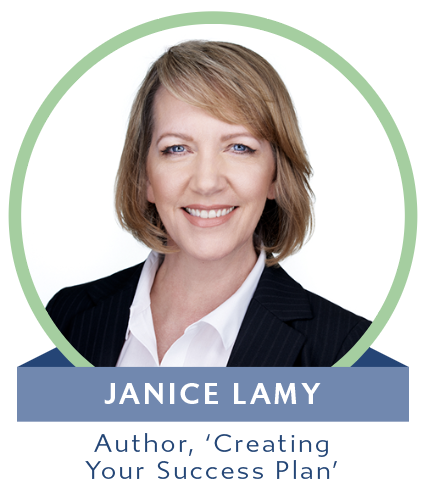 Last month, we covered the first step in creating your Success Plan: identifying your core values. Now it's time to create your focus statement. Here, you will write one or two present tense sentences that connect each of your five core values, in order of importance. The purpose of this task is to create a concise statement that is easy to remember and helps keep you focused. Let's look at a couple of examples from Jane and Tricia, who share the same core values but ranked them quite differently:
---
Jane's core values: Finances, Growth, Achievement, Recognition, Excitement
Jane's focus statement: My career path provides ample opportunities for increasing my salary and growing professionally. I am able to achieve great results and receive the recognition I deserve, which is exciting for me.
---
Tricia's core values: Excitement, Achievement, Growth, Recognition, Finances
Tricia's focus statement: I have chosen a career that offers excitement and the opportunity to achieve amazing things. There are plenty of opportunities for growth and recognition, and I am able to live comfortably.
---
Combining your core values into a concise statement can really help bring them to life! Take your time with this and make it feel real for you.
Once you've completed this exercise, take time to reflect on how you can use your new core values and focus statement to make important decisions about your career. Can you see how they can help guide you on making your next career move? Have you uncovered new insights into what's important to you professionally? This can be a very empowering process to complete.
Janice Lamy is a marketing professional with more than thirty years of experience leading marketing programs and mentoring young professionals. She is keenly interested in positively impacting a generation of women by providing career success guidance. Learn more about the Success Plan Program or reach out directly with your comments or questions via email.