Rising costs prompting some Baton Rouge businesses to create their own captive insurance companies

CAPTIVE AUDIENCE: Told he was "lucky to get a quote," Newton Thomas of the Newtron Group opted to drop traditional workers' compensation coverage and create his own captive insurance company. (Photo by Don Kadair)
---
Early in the 1990s, the Newtron Group was facing a big price increase for workers' compensation insurance, despite an excellent safety record. CEO Newton Thomas met with his insurance agents to find out why.
A new agent explained that Louisiana and Texas were in a "workman's comp crisis" due to the high rate of claims, and a lot of insurance companies didn't want to write policies in those states.
"He made the statement, 'We were lucky to get a quote,'" Thomas recalls. "The guy who was our long-term agent just put his head on the table and said, 'Oh (expletive), I can't believe you said that to him.'"
Thomas decided then and there to look for alternatives. By the end of the next year, his company had established its own captive insurer and was writing its own business.
A captive is an insurance company created and wholly owned by one or more non-insurance companies to insure the risks of its owner or owners. (Confusingly, the industry also uses "captive" to describe agents who sell policies for only one insurance company; that's not what this story is about.)
Practically every risk underwritten by commercial insurers also can be covered by captives, which are considered a form of self-insurance but operate like commercial insurance companies and are subject to state regulations including reporting, capital and reserve requirements, according to the National Association of Insurance Commissioners. Entities that form captives vary from multinational corporations—most Fortune 500 companies have captive subsidiaries—to nonprofits.
For Thomas, self-insurance—simply setting aside money to pay for potential losses—was not a viable option. The plant owners he works for need to see documentation of insurance from a licensed carrier.
Newtron still has to buy paper from an insurance carrier, Thomas says, but his company must pay for the losses and buy the reinsurance. He only has to worry about his own losses, which are low, so he can pass the savings on to his operating companies. And he can give his employees a level of personal service a third-party insurer might not provide.
Companies that are "best in class" in their industry when it comes to avoiding claims can be good candidates for captives, says Kase Gonzales, general manager with First Louisiana Insurance in Baton Rouge.
"They have to be willing to take a little bit more risk," he says. "You have a little bit more skin in the game."
But with more risk, and most likely a higher deductible, comes a higher potential reward in the form of lower premiums. Successful captives also can pay dividends to their owners at favorable tax rates.
While few local companies are large enough to have their own captive like Newtron's, firms with at least $200,000 a year in combined annual premiums for workers' comp, auto and general liability might consider joining a group captive, Gonzales says. Groups can share risk and combine buying power to obtain reinsurance against catastrophic losses.
A company owner or executive interested in captives can contact an agent or consultant who has relationships with third-party captive administrators. A group captive might be homogenous, made up entirely of commercial roofers or car dealers, for example, or heterogenous, meaning members come from various industries but share similar premium levels and loss ratios. Some industry associations sponsor captives for their members.
Once voted in by other members, a new owner becomes a shareholder in the captive. While a captive must maintain healthy reserves to stay viable, over time, the owners might vote to issue dividends.
"The whole reason people get into these things is because they say, 'I've been paying all this money to insurance companies for all these years, and we don't have claims,'" Gonzales says.
Captives give businesses a chance to get some of that money back. Captive members also can network and often end up doing business with each other, Gonzales adds.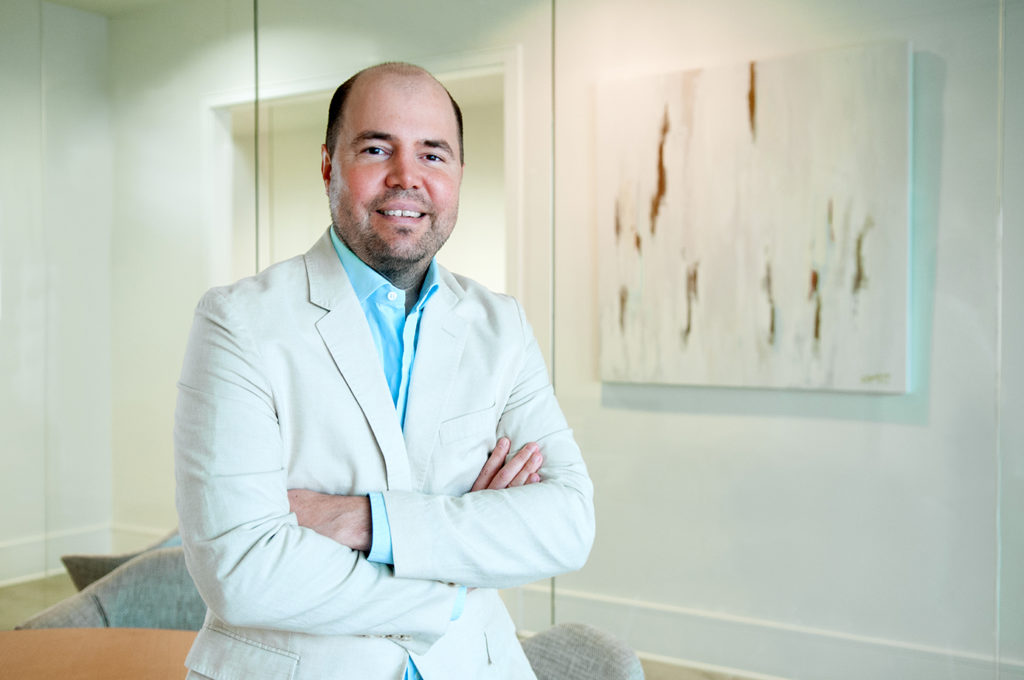 ---
Ochsner Health System and CenturyLink own the only two captives based in Louisiana, says Louisiana Commissioner of Insurance Jim Donelon. Those companies are "basically self-insuring," he says.
"They obviously have the expertise and the wherewithal to take on that huge amount of risk," Donelon says.
Donelon says there are no group/association captives domiciled in Louisiana. Other states such as Delaware, South Carolina, Nevada and Tennessee market themselves as homes for captives, with Vermont leading the way as the "gold standard." Donelon's department doesn't go out of its way to try to attract captives, reasoning that the limited number of jobs wouldn't justify the additional regulatory burden.
"Three years ago, if we talked to 10 people, nine of them would have no idea what a captive is," says Clark Gaines, founder of Baton Rouge-based Point 91 Asset Management, which offers assistance in captive formation and management. "Now, if we talk to 10 people, eight of them know what a captive is, and they always have a peer or competitor or friend who has already looked into setting up one."
In addition to single-parent captives and group captives, Gaines describes a third type used by businesses in the Baton Rouge area: enterprise risk captives. These allow companies to insure against rare but costly events that would be very expensive or impossible to cover through an outside carrier, such as losses caused by eminent domain, loss of license or supply chain interruptions.
While there are some bad actors, captives do not "play in this dark, shady corner of the business world," Gaines says. But he cautions business owners to be wary of captives based in loosely regulated offshore "tropical domiciles" that promote their tax advantages as the main selling point, rather than a side benefit.
Captive dividends are taxed at the qualified dividend rate. But the IRS doesn't want owners using their captives as a tax loophole, Gaines warns.
"Let's say in year one they pay $1 million in premiums, and in year two they request a $900,000 dividend," he says. "The IRS is not going to like that."
---