Growing up around a kitchen table where business regularly dominated family conversations, Deborah Sternberg is no stranger to entrepreneurship. Now, she's making sure the same holds true for Baton Rouge area teenagers, with a focus on cultivating the next generation of entrepreneurs.
Sternberg is gearing up for the next class of students to participate in Young Entrepreneurs Academy of Baton Rouge, the local affiliate of a national nonprofit she brought to the Capital Region last year. Throughout the seven-month program, a select group of high school students attend weekly sessions at LSU's E. J. Ourso College of Business to generate business ideas, write business plans, pitch to a panel of investors and launch their own companies.
In May, 26 students graduated from the program's inaugural class, registering 15 businesses with the Louisiana Secretary of State's office. But Sternberg is already exploring ways to expand its reach even further, such as soliciting school faculty and staff members to act as "ambassadors" for the program to generate more interest.
"We don't want to lose young people going to other cities to launch great ideas," Sternberg says. "We want to grow what we already have, and make sure it's sustainable so those young people see the value in staying here."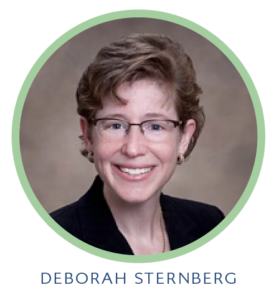 Perhaps no one understands that better than Sternberg, a Baton Rouge boomerang whose local roots run deep. Her grandparents settled here in the 1930s after fleeing Nazi Germany, buying a small apparel store they eventually transformed into the iconic Goudchaux's/Maison Blanche department store chain—which, at its height in the late 1980s, was the largest family-owned department store in the U.S.
However, wanting a change of scenery, Sternberg moved to New York to pursue her bachelor's degree at Columbia University's Barnard College. Her post-grad experience includes two stints at CBS News, where she covered elections and breaking news under Dan Rather; an in-between move to Washington, D.C., to serve as then-U.S. Sen. Mary Landrieu's chief of staff; and a gradual shift to public relations after landing a gig as vice president of Goodman Media International.
Family is what drew the Baton Rouge native back home. Her parents and brother asked her to step in as president of Starmount Life Insurance in 2006—an opportunity she viewed as challenging yet inspiring, and would hold for a dozen years. But when the Sternbergs sold the family business to Unum, she knew it was time to leave—and take on a different cause close to her heart.
"I thought it was a great chance for me, coming from the business world, to launch a nonprofit to help high school students understand what business is all about," she says.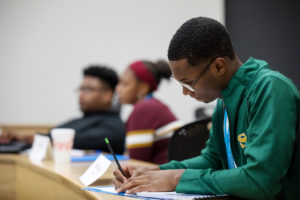 And as she's come to learn throughout her decades of experience, it's all about relationships. Ultimately, Sternberg hopes the networking opportunities and residual relationship-building offered by YEA will close achievement gaps—such as for women and racial and ethnic minorities, among others—that she's seen permeate the business world.
So far, the program's impact looks promising. YEA graduates are presenting their products at fairs and expositions, selling products and services, and receiving new rounds of seed funding. Participants are also now able to receive three LSU credit hours.
But most importantly, says Sternberg, they're nurturing the network of peers they developed through the program.
"It's the best result we could've offered them: People from different places and of all different backgrounds keeping in touch and continuing conversations as they grow up together in the community," she says. "We should all take notes."