Meet Louisiana's Female Founder 100: Sevetri Wilson
Joanna Gaines. Rihanna. Serena Williams. And south Louisiana's own Sevetri Wilson. What do they share in common? They're among those named to Inc.'s Female Founders 100, a list of the 100 women the magazine says are building America's most innovative and ambitious companies.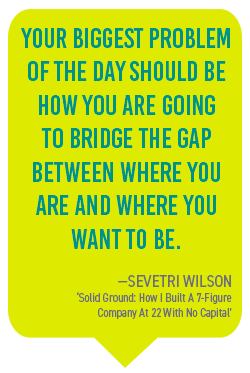 In 2009, Wilson founded her first company, Solid Ground Innovations, in Baton Rouge a year after graduating from the LSU Manship School of Mass Communication. The management consulting agency provided traditional public relations and marketing assistance as well as helping businesses embrace corporate social responsibility. In February of this year, she rebranded an SGI product known as ExemptMeNow into its own New Orleans-based company, Resilia. The company's software helps new nonprofits file for incorporation and tax-exemption, but also serves existing organizations through a maintenance and compliance platform. An enterprise platform designed for grant-deploying entities helps manage relationships.
The Female Founders 100 recognition is just the latest milestone for Wilson. She  bootstrapped her first company, SGI, to seven figures with zero capital, and she raised over $3 million for Resilia, which launched to the public in 2016. She is on record as the first black woman in New Orleans to raise more than $1 million in venture capital.
Wilson tells The Network that strong mentors and advisers, course correcting quickly in difficult times and building the right team around her have been critical to her success. She notes that many of her mentors were very open about their experiences, challenges and successes. "Although I still have experienced many failures along the way," she says, "I feel I was able to sidestep many potential hazards in the road because of taking their advice."
In her book, Solid Ground: How I Built a 7-Figure Company at 22 with Zero Capital, Sevetri Wilson outlines these and other secrets of her success. Here are three strategies that worked for yer, excerpted from the book: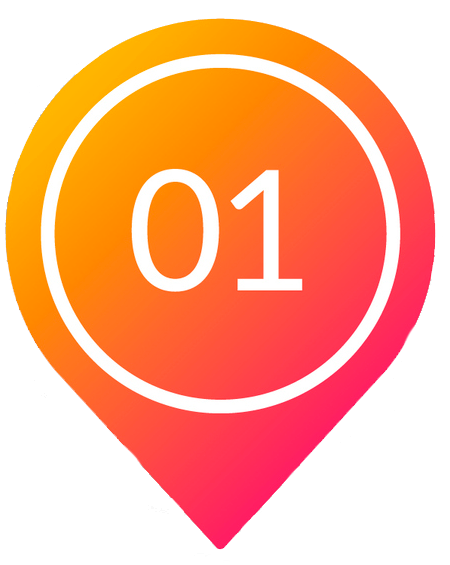 Prepare your idea, business or concept for the long haul.
When Wilson started college, social media was just emerging and was not the sort of place to do business. She started her first company old school: phone calls, emails, meetings, shaking hands. As she puts it, she built her contacts and contracts early on "out of the dirt."
Social media became a platform to showcase her work and deepen connections—just another tool in her arsenal.
"Today, it's easy to land clients, promote services and sell products over social media, but listen: If it all disappeared tomorrow (let me be real here), our company will still be running. The solid foundation I've built within my business won't disappear with it. I'll still be in business."
Authentic relationships with people outside of social media, she says, are what builds a multimillion-dollar business. Utilize your network for what it is: Social capital. "[Social media] is great to show what you're doing … but to be frank, unless you've created a long-term strategy, it's really just a short-term hustle."

Show up and follow up.
A speaker at a Louisiana entrepreneurship seminar Wilson once attended issued what she saw as a challenge to 700 women in the room: He would likely never see any of them again. Of the thousands he had addressed, only one or two had ever followed up for the resources and free consultancy services his agency offered.
Wilson reached out a week later, and he became an important mentor, helping her access and understand the resources available to her. She later ended up landing a contract with his agency. "I had found a mentor, resources, and a contract all in two steps: Showing up and following up," Wilson writes. "It's all about repeatable, consistent efforts forlong periods of time. Be consistent, despite failure, and continue to push forward, even if you have to take several Ls (losses) along the way."
Over the years, she and her team lost a lot of contracts, costing her a "considerable amount" of her own money and energy. "At any point, I could have given up and went back to a regular job," she says. "But my determination and passion wouldn't allow me."

Don't be afraid to use 'mentor pick-up lines'.
Over coffee one morning, a friend of Wilson's mentioned someone of influence he thought she should connect with to help grow her business. Googling brought up an email address on a presentation the subject had done three years earlier, and she messaged him. Noting that she had somehow gotten past his "gatekeepers," he agreed to meet with her.
Today, he is a close mentor and an adviser for her latest tech startup. She chats with him every quarter.
She notes mentorship is a "heavy ask," and says it's important to let such a relationship  grow organically. "Had I emailed him with the note, 'Can you be my mentor?' it would have been a recipe for disaster," she writes. "Instead, I asked for a few minutes of his time to gain some insight, and once we met, my ask was simple: 'Can you be a guide for me as I navigate this new chapter of my career?'"
She recommends what she calls "mentor pick-up lines": "Can you be a guide for me in a certain area?" "Do you mind givng me 30 minutes of your time? I would love to get your insight on something." Or "I recently read your [book/blog/article], and in it you mention [blank]. … I had three follow-up questions on what I read."