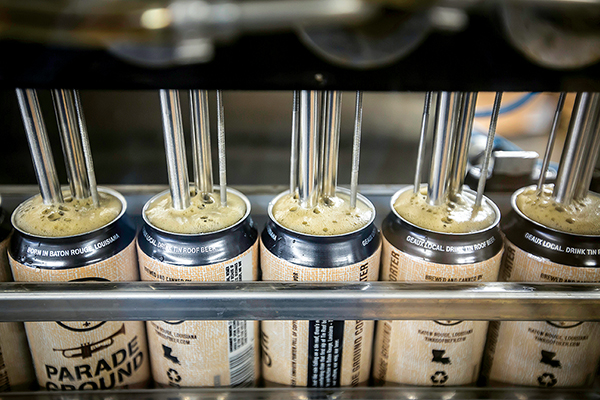 Louisiana's craft breweries are preparing for a windfall next year when a provision that was folded into the recently-passed GOP tax bill goes into effect, cutting in half the excise tax on beer for many producers.
The Tax Cuts and Jobs Act, which also provides large tax cuts for corporations and which critics say is tilted unfairly toward the wealthy, reduces the excise tax on beer from $7 to $3.50 per barrel for the first 60,000 barrels produced. A barrel is roughly 31 gallons.
That's especially good news for Louisiana's burgeoning industry, where almost all the craft breweries produce less than 60,000 barrels per year and will feel the full weight of the tax cut. Of the nearly 30 breweries that are members of the Louisiana Craft Brewers Guild, only Abita Brewing Company does more production, though it will also get the benefit for its first 60,000 barrels.
"That's going to be huge," says Cary Koch, director of the Louisiana Craft Brewers Guild.  "We're taking it as the breweries' chance to make the most of this and prove this is actually beneficial to our state and our nation that with our tax cut we will increase jobs and we will increase production."