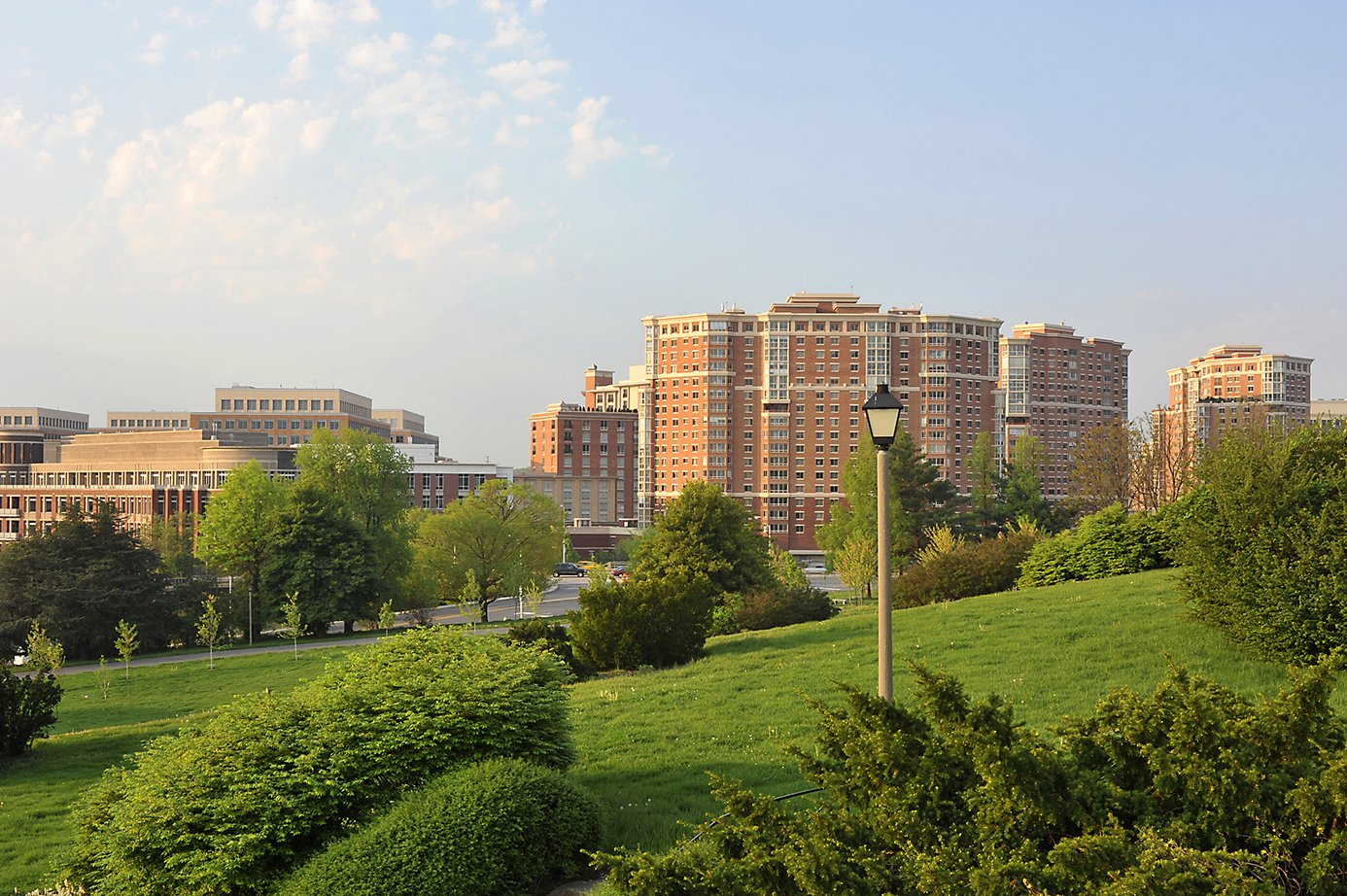 Alexandria, Virginia, is one of the hottest cities for entrepreneurs.
---
Hot cities:
Alexandria, Virginia
Iowa City, Iowa
Chapel Hill, North Carolina
Boulder, Colorado
Corvallis, Oregon
Bozeman, Montana
Ann Arbor, Michigan
Ames, Iowa
Rochester, Minnesota
Manhattan, Kansas
What's the key: Cities with high levels of small business loans, creative class workers, broadband technology and transportation infrastructure to support new businesses, low unemployment and economic inequality, diverse demographics, affordable housing, culture and entertainment.
Common traits: High-wage job growth, an educated workforce, easy access to broadband and affordability
What sets the top three apart: 
• Alexandria has local entrepreneur organizations and is in close proximity to Washington D.C. but is more affordable. It's among the top cities for small business loans, diversity and low unemployment.
• Iowa City is best known as a college town, the home of the University of Iowa, and ranks in the top 20 cities for its culture, affordable living and growth in high-wage jobs.
• Chapel Hill enjoys the perks of the Research Triangle, and as the home of the University of North Carolina it ranks high in educational attainment, high-wage job growth and household income growth.
Four qualities you find in great startup cities:
• Community support: Almost every entrepreneur interviewed by Entrepreneur magazine mentioned community support and camaraderie among startups.
Example: A professor in entrepreneurship at the University of Cincinnati says instead of competing for talent or opportunities, small tech business owners work together to create a vibrant tech scene in Cincinnati.
• Low cost of living: Entrepreneurs often start businesses in outlier cities for affordability. The less spent on overhead, the more they can invest in the business. "That's why there's an explosion of startup activity in cities that are either working on a comeback or viewed as up-and-coming."
Example: As Detroit pulls itself out of economic decline, the upside is a low cost of living and doing business.
• Infrastructure support for IT startups: Living in a city that supports tech innovation can make a world of difference. Entrepreneurs look for places that offer tech resources, from getting permits to finding mentors.
Example: The Chamber of Council in Jacksonville, Florida, created an offshoot council to focus exclusively on growing IT businesses in the city.
• Ability to put down roots: When launching a business, entrepreneurs want to be in a city they can settle into for a while.
Example: Austin and Plano, Texas, are attractive to small business owners as family-friendly cities where kids have access to quality education.
Source: Entrepreneur magazine, 2017 rankings