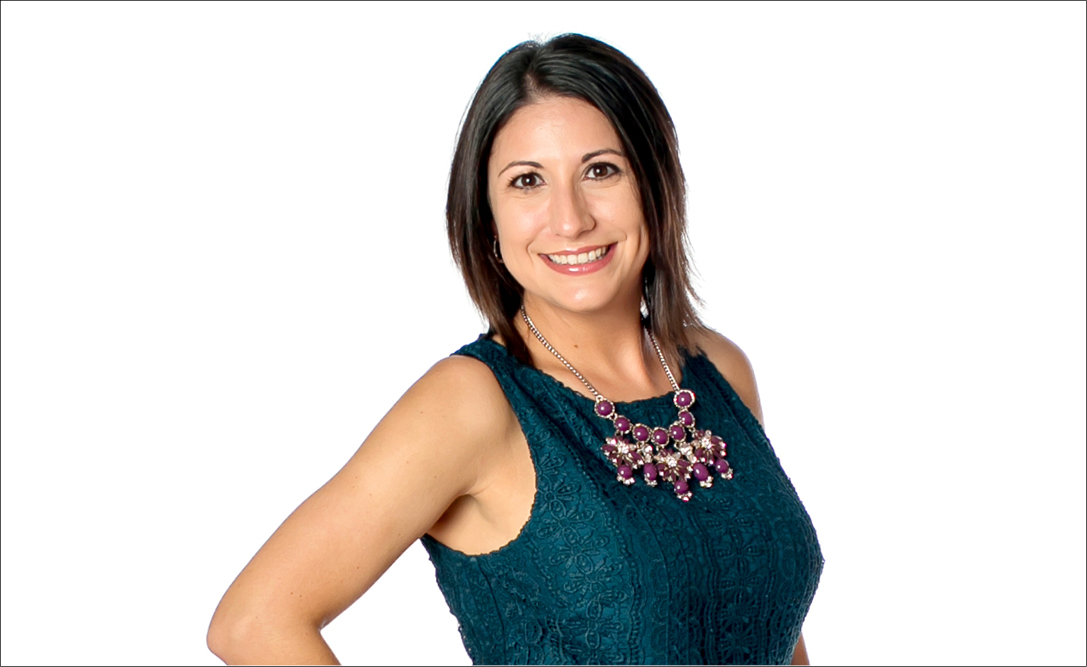 (Photos by Amy Martin)
Tristi Charpentier, 34
Initiative Manager, Huey and Angelina Wilson Foundation



PROFESSIONAL ACHIEVEMENTS:
Opening own consulting firm.
Being named a Hull Fellow of the Southeastern Council of Federations in 2013.
Studying at the Leadership Academy at the Boston College Center for Corporate Citizenship in 2015.
Spearheads the foundation's prison re-entry initiative, presenting plan at an international conference in October 2017.
COMMUNITY:
Serves on the Junior League of Baton Rouge board of directors and is serving a second term as chair of the Louisiana 2-1-1 Coordinating Council. Also works with Capital Area United Way and Pennington Biomedical Research Foundation.
NAME ONE BOOK THAT HAS INSPIRED YOU PROFESSIONALLY.
So Rich, So Poor: Why It's So Hard to End Poverty in America, by Peter Edelman
WHEN YOU WERE A CHILD, WHAT DID YOU WANT TO BE WHEN YOU GREW UP?
Veterinarian.
WHAT WAS YOUR FIRST JOB, HOW OLD WERE YOU AND WHAT DID YOU LEARN FROM IT?
At 17, I was a sales associate, then floor supervisor at Bass Outlet at Tanger. I learned how to provide customer service and how to manage a team.
WHAT IS YOUR FAVORITE PLACE FOR A BUSINESS LUNCH IN BATON ROUGE, AND WHAT IS YOUR FAVORITE DISH THERE?
I love trying new places. Most recently was Flambee Café, and the Ratatouille Gratin was awesome.
HOW DO YOU GET PUMPED UP BEFORE A BIG MEETING, PRESENTATION OR PITCH?
Preparation. The more I prepare the more confident and relaxed I feel.
WHAT WAS YOUR PROFESSIONAL "AHA MOMENT?"
When I learned about outcomes-focused grantmaking. Designing your programs so that you are asking for the right deliverables on the front-end so that you can quantify impact at the end of the grant and report on learnings and results was such a shift from the charity mindset.
WHAT IS YOUR BEST PRODUCTIVITY HACK?
I have an "unsubscribe" rule set up in my inbox. If an email has the word "unsubscribe" in the body, the email is filed in the Unsubscribe folder for me to look over later.
WHAT HAVE YOU LEARNED THE HARD WAY?
I have to be careful who I trust.
HOW DO YOU TYPICALLY DRESS FOR WORK: CASUAL? PROFESSIONAL? BUSINESS CASUAL? OTHER?
Business casual
WHY PART OF YOUR JOB DO YOU LOVE? WHAT PART DO YOU HATE?
I love meeting the amazing people in our community trying to make the world a better place for others. It's also fun to connect these people to one another, so they can increase their impact. I hate having to turn down great ideas. The Foundation receives hundreds of requests each year and can only fund a fraction of them. I hate having to tell someone you've got a great idea, but we cannot support you right now.
WHAT IS THE BEST COMPLIMENT YOU'VE EVER GOTTEN FROM A COLLEAGUE OR BOSS?
I had a boss recruit me to go to a new organization with her.
MAC OR PC?
Mac.
ARE YOU ACTIVE ON SOCIAL MEDIA? IF SO, ON WHICH PLATFORMS ARE YOU MOST ACTIVE?
Facebook, Instagram and Twitter, in that order.
HOW MANY TEXTS DO YOU SEND ON AN AVERAGE DAY? HOW MANY EMAILS?
About 20 of each.
HOW LOW WILL YOU ALLOW YOUR REMAINING PHONE OR COMPUTER BATTERY LIFE GET (IN %) BEFORE YOU HAVE AN ANXIETY ATTACK?
10%.
HOW MANY UNREAD MESSAGES ARE IN YOUR INBOX RIGHT NOW?
155 (because I have 390 in my unsubscribe folder).
WHAT'S YOUR FAVORITE APP AT THE MOMENT?
Waze! I turn it on every time I get in the car.
WHAT IS YOUR FAVORITE TECHNOLOGICAL ADVANCEMENT OF THE PAST DECADE?
My iPad. I use it to stay organized and capture all meeting notes.
YOU GET UP ON WORKDAY MORNINGS?
5:45 a.m.
BREAKFAST AT HOME? BREAKFAST ON THE GO? BREAKFAST AT YOUR DESK? NO BREAKFAST AT ALL?
At home with my son at the breakfast table.
THE SAYING GOES: 'BE THE CHANGE YOU WANT TO SEE IN THE WORLD.' SPECIFICALLY, WHAT ARE YOU 'BEING' TO MAKE BATON ROUGE BETTER?
I'm "being" a connector—people-to-people, people-to-organizations and organizations-to-organizations.
WHEN DID YOU REALIZE YOU WERE "GROWN UP?"
When we brought our son home.
WHAT WAS THE BEST VACATION YOU HAVE EVER TAKEN?
Hawaii for our 10th wedding anniversary.
FAVORITE GIFT YOU WERE GIVEN AS A CHILD?
My Buffet E11 clarinet. I still play it today.
WHICH TALENT OR SUPERPOWER WOULD YOU MOST LIKE TO HAVE AND WHY?
Mind reading so that I could know someone's true intentions.
FAVORITE DRINK?
Bai Molokai Coconut.
WHAT IS YOUR FAVORITE BAND OR SONG?
"Take on Me" by a-ha.
WHAT IS YOUR FAVORITE MOVIE?
What Dreams May Come.
IF YOU COULD GO BACK IN TIME, WHAT ADVICE WOULD YOU GIVE YOUR 18-YEAR-OLD SELF?
Don't worry so much. Everything you're worried about now will turn out fine.
PETS?
Gabby, an eight-year-old, long-haired dachshund mix
HOBBIES?
Reading and running, when I'm not taking my son to baseball and soccer practice.
TELL US ABOUT A MOMENT THAT CHANGED YOUR LIFE.
After graduate school, I was looking for part-time work until I found a job in journalism. A friend referred me to Christy Reeves at Blue Cross and Blue Shield of Louisiana's Foundation and Community Relations Department. Christy hired me on the spot and that set in motion my new career trajectory. I am incredibly fortunate and humbled to be working in the philanthropic space trying to make Baton Rouge a place where everyone can be successful.
WHAT CONCERNS YOU MOST ABOUT THE FUTURE?
How difficult it has become to have a conversation when there is disagreement.
WHAT GIVES YOU THE MOST HOPE ABOUT THE FUTURE?
Young people have so many fresh ideas and optimism that it is hard to not have hope for the future.
WHAT WOULD BE YOUR ADVICE FOR FUTURE FORTY UNDER 40 HONOREES?
Take more risks. There is no failure if you learn from it.
DO YOU PLAN TO BE IN THE CAPITAL REGION FIVE YEARS FROM NOW? WHY OR WHY NOT?
Yes. I've lived in Gonzales all my life, surrounded by our large extended family. This is home.
IF NAMED KING FOR A DAY, WHAT IS ONE CHANGE YOU WOULD MAKE IN BATON ROUGE?
Something to alleviate all of our traffic woes.
DO YOU HAVE A BUCKET LIST? IF SO, WHAT ARE THE TOP 3 THINGS ON IT?
Travel to Caccamo, Sicily, the home of my ancestors
See the Northern Lights
Run a marathon