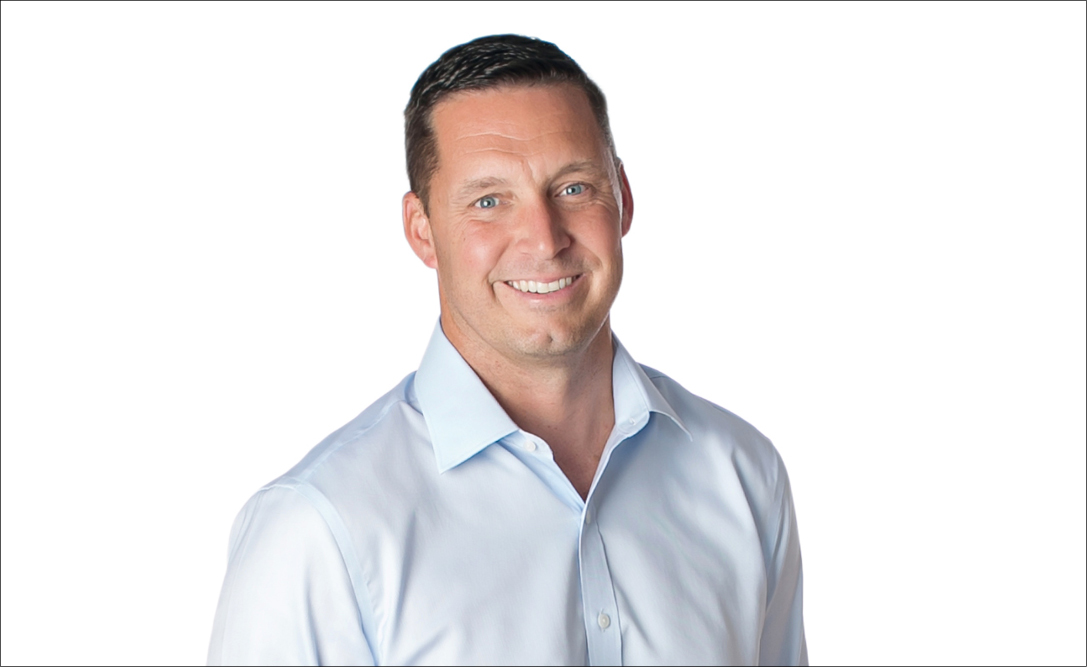 (Photos by Amy Martin)
Kurt Ainsworth,

39
CEO and co-founder, Marucci Sports
PROFESSIONAL ACHIEVEMENTS:
Winning a gold medal in baseball at the 2000 Olympics in Sydney, Australia.
Playing Major League Baseball (San Francisco Giants, Baltimore Orioles).
Being named CEO of Marucci Sports in April 2014.
Marucci is the most-used brand bat in professional baseball.
COMMUNITY:
Co-founded Marucci Cares, a nonprofit dedicated to partnering with its baseball clients to help those in need as well as increase participation in youth sports. The organization is also involved in autism awareness.
NAME ONE BOOK THAT HAS INSPIRED YOU PROFESSIONALLY.
Tell to Win, by Peter Guber.
WHEN YOU WERE A CHILD, WHAT DID YOU WANT TO BE WHEN YOU GREW UP?
I always wanted to be a Major League baseball player.
WHAT WAS YOUR FIRST JOB, HOW OLD WERE YOU AND WHAT DID YOU LEARN FROM IT?
While I had a part-time job at Skip Bertman's Grand Slam during my senior year of high school, my first real job was playing baseball.
WHAT IS THE STRANGEST JOB YOU'VE EVER HAD?
I taught a baseball camp inside of Angola during college for the families living inside the prison and stayed on site for several days.
WHAT IS YOUR FAVORITE PLACE FOR A BUSINESS LUNCH IN BATON ROUGE, AND WHAT IS YOUR FAVORITE DISH THERE?
Ruffino's, the Pork Tchoupitoulas.
WHAT DO YOU CONSIDER YOUR GREATEST ACHIEVEMENT?
Balancing work and family. I have a wonderful wife and 4 kids that keep me grounded and remind me what is important.
HOW DO YOU GET PUMPED UP BEFORE A BIG MEETING, PRESENTATION OR PITCH?
Anyone that knows me, knows I don't need help getting pumped up. I kind of stay that way all day, every day, good or bad.
WHAT HAS BEEN THE MOST FULFILLING MOMENT IN YOUR CAREER SO FAR?
After co-founding Marucci Bat Company in 2004, Marucci became the No. 1 bat in Major League Baseball in 2013, overtaking Louisville Slugger which is a company that has been around over 130 years.
WHAT WAS YOUR PROFESSIONAL "AHA MOMENT?"
Being named CEO of Marucci in April 2014.
WHAT IS YOUR BEST PRODUCTIVITY HACK?
Besides being stuck on an airplane where I can really lock in, I would say getting up early on the weekend while my family is still sleeping to clean up any open items and to plan for the coming week.
WHAT HAVE YOU LEARNED THE HARD WAY?
There are plenty of things I have learned the hard way but the one I won't ever forget is getting walked off by David Ortiz in Fenway Park in the 10th inning on my fourth–best pitch instead of challenging him with my best pitch.  It taught me to always keep our core competencies front of mind.
HOW DO YOU TYPICALLY DRESS FOR WORK: CASUAL? PROFESSIONAL? BUSINESS CASUAL? OTHER?
It depends on the day, but most days are business casual.
WHY PART OF YOUR JOB DO YOU LOVE? WHAT PART DO YOU HATE?
I love the competition and seeing all my teammates at the office succeed. I don't like wasting time or seeing issues not being resolved in a timely manner.
WHAT IS THE BEST COMPLIMENT YOU'VE EVER GOTTEN FROM A COLLEAGUE OR BOSS?
That I'm a team player.
 MAC OR PC?
PC
 ARE YOU ACTIVE ON SOCIAL MEDIA? IF SO, ON WHICH PLATFORMS ARE YOU MOST ACTIVE?
I have never posted anything on social media, but I do follow some players, friends, and other news sources.
 HOW MANY TEXTS DO YOU SEND ON AN AVERAGE DAY? HOW MANY EMAILS?
It depends on the time of year, but I would say I send 50-75 emails on average per day and closer to 100 texts per day.
HOW LOW WILL YOU ALLOW YOUR REMAINING PHONE OR COMPUTER BATTERY LIFE GET (IN %) BEFORE YOU HAVE AN ANXIETY ATTACK?
I usually have backups with me, but I rarely let my phone get under 10%.
 HOW MANY UNREAD MESSAGES ARE IN YOUR INBOX RIGHT NOW?
My goal is to have all messages read before the end of the day.
 WHAT'S YOUR FAVORITE APP AT THE MOMENT?
Gamechanger. It allows me to follow my kids' games if I am unable to make it due to travel or watching a different game at another park.
WHAT IS YOUR FAVORITE TECHNOLOGICAL ADVANCEMENT OF THE PAST DECADE?
Smart phones.
 WHAT TECHNOLOGY DO YOU WISH WAS NEVER INVENTED?
Social media.
 WHAT TIME DO YOU GET UP ON WORKDAY MORNINGS?
5:30 a.m.
BREAKFAST AT HOME? BREAKFAST ON THE GO? BREAKFAST AT YOUR DESK? NO BREAKFAST AT ALL?
Coffee at home so I can spend time with my wife and kids before they head to school.
THE SAYING GOES: 'BE THE CHANGE YOU WANT TO SEE IN THE WORLD.' SPECIFICALLY, WHAT ARE YOU 'BEING' TO MAKE BATON ROUGE BETTER?
I think Baton Rouge is a great place to live and an even better place to work.  I hope I am doing my part to build something special here in my hometown and more businesses will see it that way.
WHEN DID YOU REALIZE YOU WERE "GROWN UP?"
As newlyweds, my wife and I left our families and friends in Baton Rouge and moved to Arizona for spring training before heading to Shreveport for the 2000 season.
WHAT WAS THE BEST VACATION YOU HAVE EVER TAKEN?
The best family vacation was a week in Grand Cayman over New Year's.  The best vacation with my wife was to Koh Samui, Thailand.
FAVORITE GIFT YOU WERE GIVEN AS A CHILD?
Full court indoor basketball goals for our game room.
 WHICH TALENT OR SUPERPOWER WOULD YOU MOST LIKE TO HAVE AND WHY?
I would like to have the superpower that would allow me to continue with no sleep as I can't be productive when I sleep.
 WHAT ARE YOU SUPERSTITIOUS ABOUT?
Everything.
WHICH FICTIONAL CHARACTER DO YOU MOST IDENTIFY WITH?
Iron Man. Besides being a businessman, I love the smart technology and even installed some of it in our house.
FAVORITE DRINK?
Woodford on the rocks
WHAT IS YOUR FAVORITE BAND OR SONG?
I like country music, but I do not have a favorite band or song.
WHAT IS YOUR FAVORITE MOVIE?
Tough to pick one, but I would have to go with "Braveheart."
 WHO WOULD PLAY YOU IN A MOVIE?
Will Ferrell. He would make me seem funny (which would be hard), regardless of my lines in the film.
IF YOU COULD GO BACK IN TIME, WHAT ADVICE WOULD YOU GIVE YOUR 18-YEAR-OLD SELF?
Try to slow down and enjoy some of the special moments as they don't happen all the time.
PETS?
None.
 HOBBIES?
I would love to play more golf, but most of my free time is chasing kids at this point in life—and I wouldn't change it!
TELL US ABOUT A MOMENT THAT CHANGED YOUR LIFE.
Having our third kid was the biggest life changer as my wife and I were outnumbered and kids two and three were only 13 months apart—and then we added a fourth kid 4 years later!
WHAT'S THE NEXT BIG PERSONAL OR CAREER CHALLENGE YOU PLAN TO TAKE ON?
Growing the Marucci brand outside of baseball.
WHAT CONCERNS YOU MOST ABOUT THE FUTURE?
Millennials.
WHAT GIVES YOU THE MOST HOPE ABOUT THE FUTURE?
That most people are good and want to do the right thing.
WHAT WOULD BE YOUR ADVICE FOR FUTURE FORTY UNDER 40 HONOREES?
Work hard, trust your instincts, hire good people and always focus on the end goal.
DO YOU PLAN TO BE IN THE CAPITAL REGION FIVE YEARS FROM NOW? WHY OR WHY NOT?
Yes, Baton Rouge is home.
IF NAMED KING FOR A DAY, WHAT IS ONE CHANGE YOU WOULD MAKE IN BATON ROUGE?
I would buy out some houses and five-lane College Drive from Perkins Road to Nicholson Drive.
HOW WOULD YOU DESCRIBE THE QUALITY OF LIFE IN BATON ROUGE; WHAT WORKS AND WHAT NEEDS IMPROVEMENT?
I have traveled all over the country and still love coming home to Baton Rouge as most of the people here are very friendly and have a sense of pride in their community and especially LSU.
DO YOU HAVE A BUCKET LIST? IF SO, WHAT ARE THE TOP 3 THINGS ON IT?
Own a house or a condo on a beach

Watch my kids grow up to be adults and be an asset to the community in whatever they decide to do.

After my career is over, help other business become successful by letting them learn from my mistakes.