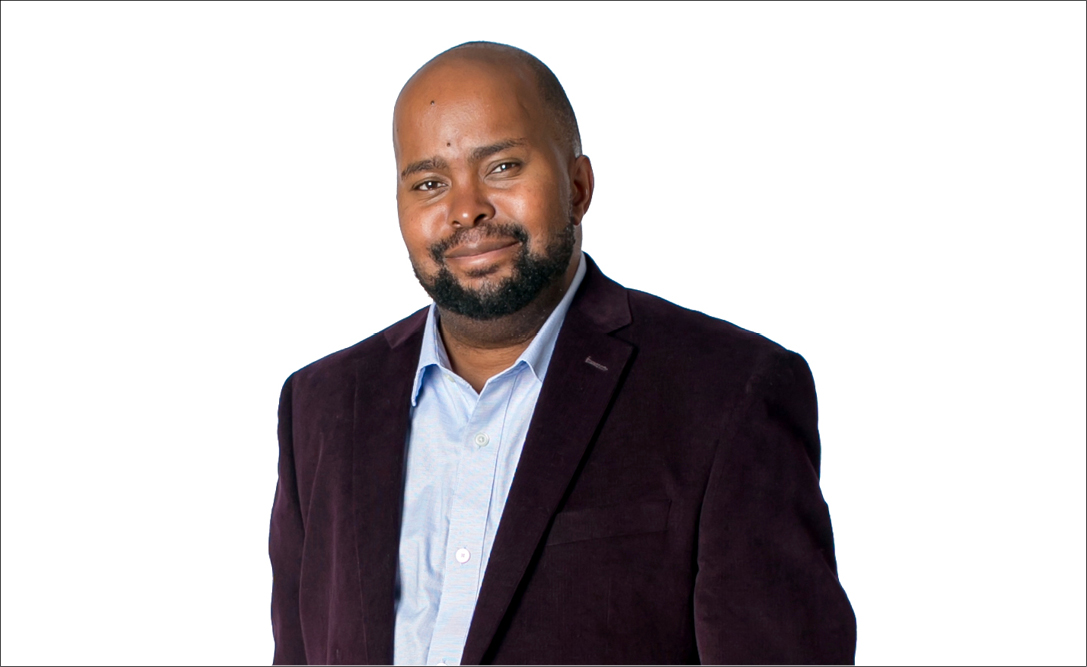 (Photos by Amy Martin)
Donney Rose,

37
Marketing Director, Forward Arts Inc.
PROFESSIONAL ACHIEVEMENTS:
Assisted in coaching Baton Rouge youth poetry slam team to international poetry slam title (Brave New Voices 2017, San Francisco).
Teaching creative writing workshops that have proven to increase literacy, and interest in writing and public speaking.
Named Humanitarian of the Year in 2016 by New Venture Theater.
Co-authoring multiple grants that have been awarded to affiliated organizations.
COMMUNITY:
Motivational speaker at various churches, community groups and at LSU.
NAME ONE BOOK THAT HAS INSPIRED YOU PROFESSIONALLY.
I am currently reading a book, The Nonprofit Marketing Guide, which is insightful in helping me navigate the day-to-day responsibilities in my role as marketing director at Forward Arts
WHEN YOU WERE A CHILD, WHAT DID YOU WANT TO BE WHEN YOU GREW UP?
A multitude of things. I believe the first thing I aspired to be was a lawyer. Ultimately, I knew I wanted to have a profession that dealt with words, language and the power of communication.
WHAT WAS YOUR FIRST JOB, HOW OLD WERE YOU AND WHAT DID YOU LEARN FROM IT?
My first job was at Burger King. I was 17-years-old and a senior in high school; I learned the value of time management as I could only work on the weekend while completing my last year in school.
WHAT IS THE STRANGEST JOB YOU'VE EVER HAD?
In college I had a part-time job working through the psychology department (though psychology was not my major) doing rural surveys with families. I would commute to outer lying parishes and have parents and children complete this two-hour survey about home life, school and socialization in rural parishes. It was completely outside my field of study which was business marketing, but I learned some interesting things.
WHAT IS YOUR FAVORITE PLACE FOR A BUSINESS LUNCH IN BATON ROUGE, AND WHAT IS YOUR FAVORITE DISH THERE?
I have become a huge fan of MJs Café because it is in walking distance from my office. I really like the "Louisianan" sandwich and the carrot curry soup. It's a nice, chilled setting to talk business in the midday.
WHAT DO YOU CONSIDER YOUR GREATEST ACHIEVEMENT?
Essentially writing my way into a career and living. I am a poet and marketer by trade. My whole professional life revolves around writing to some extent. Whether it's teaching the craft of poetry to students, writing grant narratives, writing copy for promotional materials, writing newsletters or emails, all of my professional existence has been accented by the ability to craft language in an accessible yet nuanced way. I am also the proud husband of a wife who also wrote her way into her current career. We are a writing house, both creative and technical.
HOW DO YOU GET PUMPED UP BEFORE A BIG MEETING, PRESENTATION OR PITCH?
I usually ride in my car listening to exciting hip hop music I grew up on. Specifically, mid- to late-90s rap. It was a flourishing time in the culture when many young African-American men and women built musical empires that sustained them for life. As a product of hip hop culture, listening to this music before a big meeting/presentation/pitch reminds me of the limitless potential I possess and how ingenuity and creative ideas can flourish from anyone.
WHAT HAS BEEN THE MOST FULFILLING MOMENT IN YOUR CAREER SO FAR?
Watching the growth of Forward Arts. The origin of our organization was incubated inside the Big Buddy Program (we were a program called WordPlay). We became an independent organization in 2012 and became officially 501(c)3 certified in 2014. To witness us grow out of a tiny office inside the Shaw Center to our own building with award-winning youth poets and an expansive in-school creative writing program contract with the parish has been remarkable.
WHAT WAS YOUR PROFESSIONAL "AHA MOMENT?"
I feel like I have one on a regular basis. Recently a few of our former students sat down with the staff of Forward Arts to give us very productive feedback on how we can improve our programming for future participants. They made us aware of programmatic blind spots that are often lost in the minutia of providing programming. It was one of many moments I routinely have as a servant of young people in the city.
WHAT IS YOUR BEST PRODUCTIVITY HACK?
Me and my co-workers sometimes fall down "rabbit hole" conversations throughout the day. It slightly alters our productivity but is, in some ways, vital to pull us from the vortex of the daily grind. We may talk about a YouTube video or a wild article for about an hour at a time, but we usually snap out of it and get right back to business.
WHAT HAVE YOU LEARNED THE HARD WAY?
That everyone doesn't operate with righteous intent when it comes to working with youth. That there are people who are often exploitative of the young people they are meant to serve and that all "youth workers" are not created equally.
HOW DO YOU TYPICALLY DRESS FOR WORK: CASUAL? PROFESSIONAL? BUSINESS CASUAL? OTHER?
Business casual. I try to dress relatively fashion forward because I primarily work with young people, while trying to strike a balance when getting dressed for meetings or appearances. I wear a lot of t-shirts in "professional" settings because I have an eclectic collection of shirts that give messages that I don't always have to say.
WHY PART OF YOUR JOB DO YOU LOVE? WHAT PART DO YOU HATE?
I love watching young people fall in love with performance poetry and I love sharing their accomplishments with the community. I don't necessarily hate anything about my job, there are just some things I prefer over others. Over the last few years I have become a Photoshop junkie, so I really enjoy designing promotional materials as it allows my artistic brain and marketing brain to merge.
WHAT IS THE BEST COMPLIMENT YOU'VE EVER GOTTEN FROM A COLLEAGUE OR BOSS?
The founder of Forward Arts (Anna West) who is now a teacher at McKinley High told her students that I was an important component of the work of youth spoken word poetry, not only locally but nationally. That was huge for me because she is the reason I even got into the line of work that I am doing, and also because she has made a career out of building multiple high quality youth spoken word programs.
MAC OR PC?
PC.
ARE YOU ACTIVE ON SOCIAL MEDIA? IF SO, ON WHICH PLATFORMS ARE YOU MOST ACTIVE?
Facebook, Twitter and Instagram (in that order).
HOW MANY TEXTS DO YOU SEND ON AN AVERAGE DAY? HOW MANY EMAILS?
I probably send about 15 texts per day and about 10-20 emails a day
HOW LOW WILL YOU ALLOW YOUR REMAINING PHONE OR COMPUTER BATTERY LIFE GET (IN %) BEFORE YOU HAVE AN ANXIETY ATTACK?
I roll on 1% for quite some time before I plug a device in an outlet. I should really do better with that.
HOW MANY UNREAD MESSAGES ARE IN YOUR INBOX RIGHT NOW?
Three. I don't make a habit of not reading emails.
WHAT'S YOUR FAVORITE APP AT THE MOMENT?
Waitr. It has changed my whole eating life.
WHAT IS YOUR FAVORITE TECHNOLOGICAL ADVANCEMENT OF THE PAST DECADE?
Siri. I hate being lost and the invention of a talking navigational mechanism is just wonderful to me.
WHAT TECHNOLOGY DO YOU WISH WAS NEVER INVENTED?
I don't know. I engage heavily on social media but often ask myself how much it has impacted interpersonal communication.
WHAT TIME DO YOU GET UP ON WORKDAY MORNINGS?
Between 6 a.m. and 8:30 a.m.—it varies depending on the task of the day.
BREAKFAST AT HOME? BREAKFAST ON THE GO? BREAKFAST AT YOUR DESK? NO BREAKFAST AT ALL?
Mostly breakfast on the go.
THE SAYING GOES: 'BE THE CHANGE YOU WANT TO SEE IN THE WORLD.' SPECIFICALLY, WHAT ARE YOU 'BEING' TO MAKE BATON ROUGE BETTER?
I am trying to be an example of self-advocacy, especially for minority young people. I try to let my voice and my words be present and push for my identity to be centered so that minority youth can see that they never have to accept a position of silence or be complicit in being disenfranchised.
WHEN DID YOU REALIZE YOU WERE "GROWN UP?"
The minute I started fully paying bills. Rent and car insurance/note, considering retirement plans. This happened years ago, but I still remember becoming fully responsible for my well-being.
WHAT WAS THE BEST VACATION YOU HAVE EVER TAKEN?
Last December my wife and I went to Puerto Rico. We basically visited the entire island. It was amazing, the people were amazing, and it was the ideal decompression to what had been a difficult year. We planned to return this year and are heartbroken by how the hurricanes have impacted it.
FAVORITE GIFT YOU WERE GIVEN AS A CHILD?
Game systems (Nintendo and Sega).
WHICH TALENT OR SUPERPOWER WOULD YOU MOST LIKE TO HAVE AND WHY?
I am trying to work on my powers to be disaffected by negative criticism. I welcome constructive criticism, but am working on not being bothered by folks just being cruel for no real reason. Maybe I need the powers of being extremely nonchalant
WHAT'S A NICKNAME YOUR FRIENDS OR FAMILY MEMBERS HAVE FOR YOU?
Rose or D. dot. I initially started my poetry career as Donney "Brasco" so some old school poets still call me that.
WHAT ARE YOU SUPERSTITIOUS ABOUT?
Nothing really.
WHO FASCINATES YOU?
The innocence of small children. Elements of nature and weather. The hypocrisy of politics.
FAVORITE DRINK?
I am now a fan of the Watermelon Cooler drink that Trader Joe's sells.
WHAT IS YOUR FAVORITE BAND OR SONG?
Too difficult to narrow down to one. I like many songs for many different reasons. Most of which is depending on the mood I am in.
WHAT IS YOUR FAVORITE MOVIE?
Also, too many to narrow down to one. I was a fan of certain movies for specific periods of time. Three movies that never get old to me are Coming to America, The Social Network and Selma.
WHO WOULD PLAY YOU IN A MOVIE?
Hard to say because who may align physically would not necessarily work personality-wise.
IF YOU COULD GO BACK IN TIME, WHAT ADVICE WOULD YOU GIVE YOUR 18-YEAR-OLD SELF?
There's no such thing as permanence. People will cycle in and out of your life. Situations will change, settings will change, so always be willing to adapt.
PETS?
Twin cats, Jalen & Derrick Rose.
HOBBIES?
Writing, podcasting, watching (some) reality TV shows with my wife, traveling, listening to music, reading editorials.
TELL US ABOUT A MOMENT THAT CHANGED YOUR LIFE.
My mother dying was the most transformative moment of my life. It was in my junior year of college and I was moving about with all the carelessness of any young person with the safety net of motherhood to advise them from bad decisions. I stumbled a great bit in the years after my mother passed, but ultimately found my footing to honor the foundation she had given me.
WHAT'S THE NEXT BIG PERSONAL OR CAREER CHALLENGE YOU PLAN TO TAKE ON?
I am hoping to plan a conference next year centered on the black experience in media, the arts and social activism. The tentative name is "Black Out Loud" which is also the name of a book of prose I wrote this past February in commemoration of Black History Month.
WHAT CONCERNS YOU MOST ABOUT THE FUTURE?
The current presidential administration is a concern for me. With regards to what type of messaging and ideological impact it is having on the nation.
WHAT GIVES YOU THE MOST HOPE ABOUT THE FUTURE?
The fact that more voices are pushing to be centered. As a culture, we are past the days of not hearing from anyone with regards to marginalization. So many people are lobbying for their equality and hopefully we will see a day when no one has to fight for their humanity to be acknowledged.
WHAT WOULD BE YOUR ADVICE FOR FUTURE FORTY UNDER 40 HONOREES?
Work diligently, never abandon your principles, practice empathy, listen to your constituents (professionally and communally).
DO YOU PLAN TO BE IN THE CAPITAL REGION FIVE YEARS FROM NOW? WHY OR WHY NOT?
More than likely. After spending my entire life in Baton Rouge, I believe have found my groove with regards to my way of life and what I want to contribute.
IF NAMED KING FOR A DAY, WHAT IS ONE CHANGE YOU WOULD MAKE IN BATON ROUGE?
I would create as much of a substantive plan as possible to address the income gap between the citizenry of the city. We must reduce the opportunity/financial gap if we want to see an enhanced community and a reduction in crime.
HOW WOULD YOU DESCRIBE THE QUALITY OF LIFE IN BATON ROUGE; WHAT WORKS AND WHAT NEEDS IMPROVEMENT?
The quality of life in Baton Rouge is relatively monotonous—which works and doesn't work at the same time. Friends of mine who have moved away always talk about the cultural familiarity of returning to Baton Rouge. There is a heightened sense of predictability, which for better or worse impacts the residents of the community. There are very tangible things that need improvement such as traffic problems, but the city is also in need of an improved communal awareness of all of its citizens. We are a mid-sized city that essentially is divided by a highway that makes many of us completely oblivious to those on the opposite end of the divide. More communal dialogues that address specific grievances that the collective community has, as well as specific populaces.