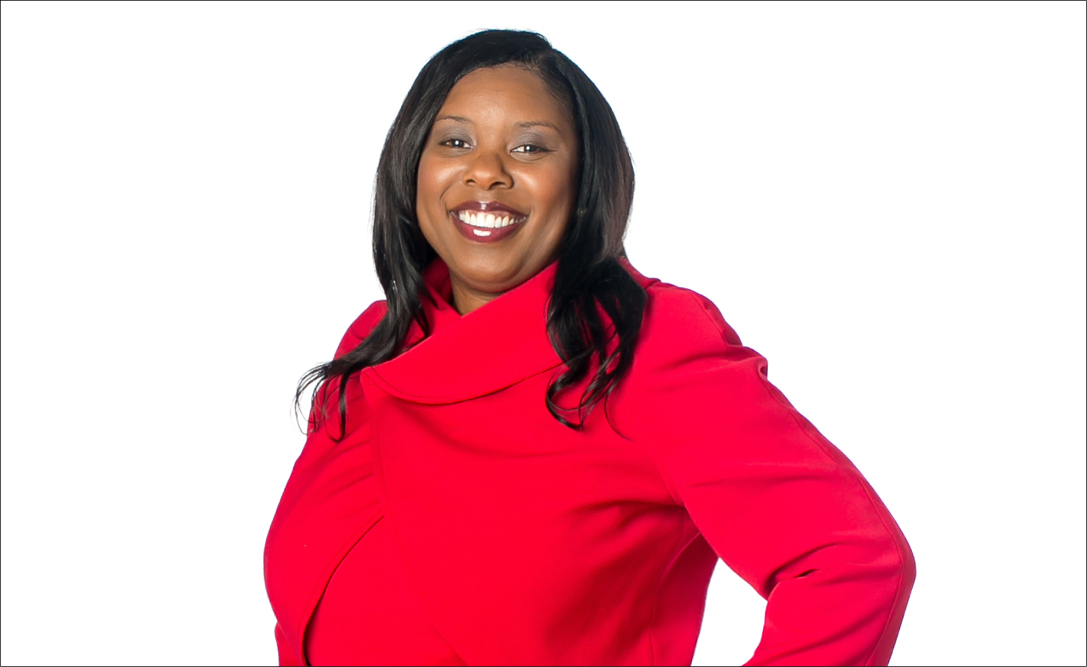 (Photos by Amy Martin)
Dianna Payton,

37
CEO, YWCA Greater Baton Rouge
PROFESSIONAL ACHIEVEMENTS:
Led the design and execution of Capital Area United Way's first open-competitive grants process in its 90-year history.
Grant consultant with Hanover Research in Washington, D.C., providing services for organizations throughout the U.S. and portions of Africa.
Oversaw the $10 million Housing Establishment Funds Program while program director with Louisiana Recovery Corps, aiding recovery following hurricanes Katrina and Rita.
COMMUNITY:
Board chair for the EBR Housing Authority Board of Commissioners, and a board member for New Schools for Baton Rouge, Partners for Progress and CareSouth Medical and Dental.
NAME ONE BOOK THAT HAS INSPIRED YOU PROFESSIONALLY.
Quiet Strength by Tony Dungy.
WHEN YOU WERE A CHILD, WHAT DID YOU WANT TO BE WHEN YOU GREW UP?
I have always known that I wanted to be a social worker. I can go back to my journals in middle school and it states the exact same desire to serve and help others.
WHAT WAS YOUR FIRST JOB, HOW OLD WERE YOU AND WHAT DID YOU LEARN FROM IT?
I worked at our local community pool during the summer months as a teenager. I quickly learned the importance of following processes and procedures. They are created for a reason and can have serious consequences if they are not followed.
WHAT IS THE STRANGEST JOB YOU'VE EVER HAD?
Serving as an assistant for the Public Works Office in my hometown of Natchitoches. I never knew so many people reported dead rodents and animals in the street and the need to repair local roads.
WHAT IS YOUR FAVORITE PLACE FOR A BUSINESS LUNCH IN BATON ROUGE, AND WHAT IS YOUR FAVORITE DISH THERE?
Bistro Byronz's Trio Salad,
WHAT DO YOU CONSIDER YOUR GREATEST ACHIEVEMENT?
My greatest achievement has not been accomplished yet. I am continually striving to align who I am in the world with what I have been sent to do in the world. More to come in this area.
HOW DO YOU GET PUMPED UP BEFORE A BIG MEETING, PRESENTATION OR PITCH?
I spend time in prayer asking God to speak through me and touch the hearts and minds of every person I encounter during a meeting, presentation or pitch.
WHAT HAS BEEN THE MOST FULFILLING MOMENT IN YOUR CAREER SO FAR?
I have so many fulfilling career moments that happen day-by-day, I could never select just one event. I live my purpose of serving others which is fulfilling each day. A few moments include: 1) Seeing the personal growth and development of suppressed and abused women as they find their inner voices, strength and ability to press onward to reach their dreams in life; 2) Seeing the pride and sheer joy on the faces of my team when they accomplish a work goal or overcome a challenge; and 3) Seeing the delight on the faces of women when we gather to encourage and network with one another.
WHAT WAS YOUR PROFESSIONAL "AHA MOMENT?"
The day I realized that many of the changes and advances we need in our city and state will not come to fruition until our local, state and federal leaders begin to put the best interest of our state and city above personal political agendas. It saddens me to think of the number of opportunities that pass us by due to our leaders' unwillingness to compromise and think about the greater good for all our fellow citizens.
WHAT IS YOUR BEST PRODUCTIVITY HACK?
I tend to accomplish my best work when I am alone in the office after my team leaves for the day.
WHAT HAVE YOU LEARNED THE HARD WAY?
That you cannot help someone who doesn't want change for their lives. You have to accept a client's right to self-determination.
HOW DO YOU TYPICALLY DRESS FOR WORK: CASUAL? PROFESSIONAL? BUSINESS CASUAL? OTHER?
Professional with sneakers in the car at all times. Working in the nonprofit field you never know what you'll encounter day-to-day.
WHY PART OF YOUR JOB DO YOU LOVE? WHAT PART DO YOU HATE?
I love exploring new solutions and ideas to address the needs of the community. I hate having to initiate layoffs that are required to restructure and strengthen the organization.
WHAT IS THE BEST COMPLIMENT YOU'VE EVER GOTTEN FROM A COLLEAGUE OR BOSS?
I was told by a colleague that I'm not afraid to take on the hard projects that really make a difference and that one of my gifts is the ability to get stakeholders to play in the sandbox together and encourage real change.
MAC OR PC?
PC.
RE YOU ACTIVE ON SOCIAL MEDIA? IF SO, ON WHICH PLATFORMS ARE YOU MOST ACTIVE?
Facebook.
HOW MANY TEXTS DO YOU SEND ON AN AVERAGE DAY? HOW MANY EMAILS?
15 texts and about 75 emails.
HOW LOW WILL YOU ALLOW YOUR REMAINING PHONE OR COMPUTER BATTERY LIFE GET (IN %) BEFORE YOU HAVE AN ANXIETY ATTACK?
20%.
HOW MANY UNREAD MESSAGES ARE IN YOUR INBOX RIGHT NOW?
43.
WHAT'S YOUR FAVORITE APP AT THE MOMENT?
News.
WHAT IS YOUR FAVORITE TECHNOLOGICAL ADVANCEMENT OF THE PAST DECADE?
Video conferencing.
WHAT TECHNOLOGY DO YOU WISH WAS NEVER INVENTED?
Facebook, it can be addictive.
WHAT TIME DO YOU GET UP ON WORKDAY MORNINGS?
5:30 a.m.
BREAKFAST AT HOME? BREAKFAST ON THE GO? BREAKFAST AT YOUR DESK? NO BREAKFAST AT ALL?
Breakfast at home.
THE SAYING GOES: 'BE THE CHANGE YOU WANT TO SEE IN THE WORLD.' SPECIFICALLY, WHAT ARE YOU 'BEING' TO MAKE BATON ROUGE BETTER?
Through my leadership role at YWCA I am helping to build a base of supporters around our clear mandate to support women where they are and to eliminate racism and prejudice where it exists. I am working to eliminate gaps in services for women and children throughout our city.
 WHEN DID YOU REALIZE YOU WERE "GROWN UP?"
The month I moved into my first apartment after college and household bills started arriving in my name. I knew there was no going back, I was now an official adult.
WHAT WAS THE BEST VACATION YOU HAVE EVER TAKEN?
Miami, Florida, with my sister. We had a fabulous time one this particular trip.
FAVORITE GIFT YOU WERE GIVEN AS A CHILD?
My Teddy Ruxpin talking bear. I can still recall my favorite story "The Missing Princess: You've Got to Take Care of You."
WHICH TALENT OR SUPERPOWER WOULD YOU MOST LIKE TO HAVE AND WHY?
Time travel to avoid all traffic and airline flights. I would magically arrive at every destination on time without any delays on the interstate or layovers.
WHAT'S A NICKNAME YOUR FRIENDS OR FAMILY MEMBERS HAVE FOR YOU?
Little Bit. I am the youngest of four children and somehow received this nickname along the way.
WHAT ARE YOU SUPERSTITIOUS ABOUT?
My great aunt told me if I placed my purse on the floor I would always be poor and broke. For some reason, this saying has remained with me until this day. I try my best to never place my purse on the floor.
WHO FASCINATES YOU?
None other than the fabulous Oprah Winfrey. Her ability to remain authentic and true to her calling of helping others become their best selves inspires me to do more and be more for my community.
 WHICH FICTIONAL CHARACTER DO YOU MOST IDENTIFY WITH?
Whitley Gilbert. Many of my friends often tease me by stating I can be over the top like a Southern Belle. On the show "A Different World," Whitley was known for her Southern Belle antics.
FAVORITE DRINK?
Non-alcoholic, Shirley Temple; alcoholic, a nice glass of Pinot Noir
WHAT IS YOUR FAVORITE BAND OR SONG?
Alfie, the Dionne Warwick rendition.
WHAT IS YOUR FAVORITE MOVIE?
The film adaptation of Zora Neale Hurston's novel Their Eyes Were Watching God.
WHO WOULD PLAY YOU IN A MOVIE?
Kimberly Elise.
IF YOU COULD GO BACK IN TIME, WHAT ADVICE WOULD YOU GIVE YOUR 18-YEAR-OLD SELF?
Slow down and enjoy the journey.
HOBBIES?
Cooking, reading a good novel, attending Broadway play or musical, hearing a good live band to dance the night away, watching the beauty of a ballet performance.
WHAT'S THE NEXT BIG PERSONAL OR CAREER CHALLENGE YOU PLAN TO TAKE ON?
Right now, I am comfortable taking on the challenge of continuing to lead and advance the YWCA. We are in the process of strengthening our Early Head Start services, transitioning our teen pregnancy prevention program into a Comprehensive Teen and Youth Services Department, stepping into the vital work of protecting those escaping domestic violence, and helping to train women to run for office and obtain decision making roles within the community. This is in addition to standing up for social justice for persons of color in our community.
WHAT CONCERNS YOU MOST ABOUT THE FUTURE?
Our inability as fellow citizens and human beings to cease thinking in terms of color. We must do better in our efforts to support women and persons of color by standing up for social justice, helping families, and strengthening communities.
WHAT GIVES YOU THE MOST HOPE ABOUT THE FUTURE?
I see our community becoming more open in our conversations about equality. In the words of Nelson Mandela, "There is a streak of goodness in men that can be buried or hidden and then emerge unexpectedly." This gives me hope for the future of our city and state.
WHAT WOULD BE YOUR ADVICE FOR FUTURE FORTY UNDER 40 HONOREES?
Discover your purpose and begin pursuing it with passion. Go for it! Make sure you pace yourself and prioritize personal time for self-care.
DO YOU PLAN TO BE IN THE CAPITAL REGION FIVE YEARS FROM NOW? WHY OR WHY NOT?
Yes. I believe in Baton Rouge and its potential.
IF NAMED KING FOR A DAY, WHAT IS ONE CHANGE YOU WOULD MAKE IN BATON ROUGE?
I would fix all of our traffic issues.
HOW WOULD YOU DESCRIBE THE QUALITY OF LIFE IN BATON ROUGE; WHAT WORKS AND WHAT NEEDS IMPROVEMENT?
We need to address our traffic concerns and develop more mixed income and affordable housing.