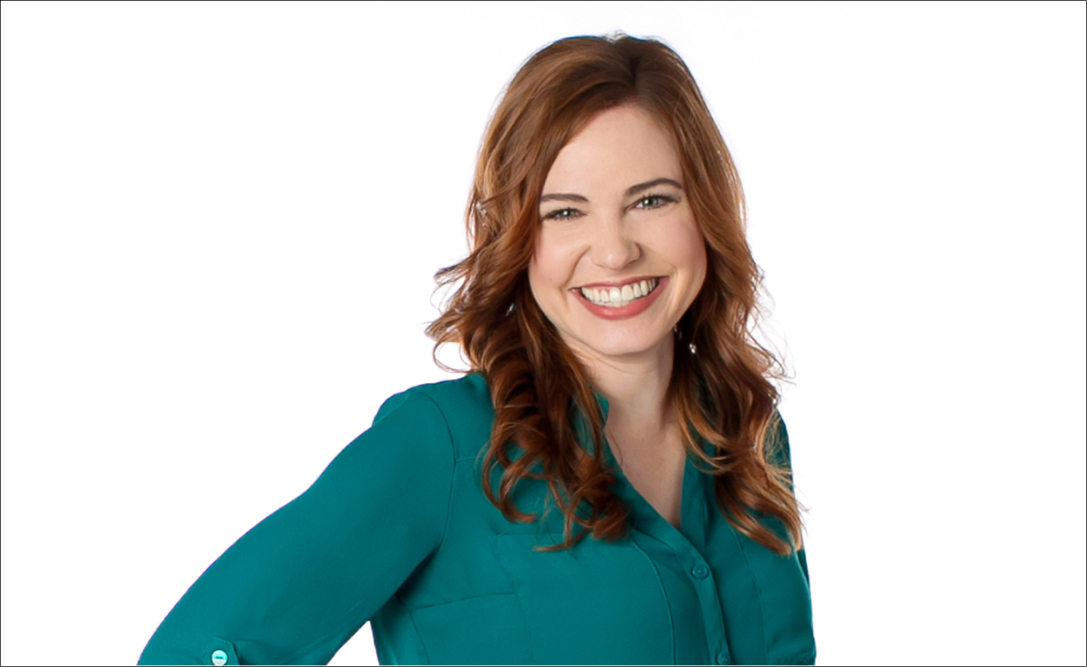 (Photos by Amy Martin)
Allison Bookman, 33
Pastry Chef and owner, Cupcake Allie
PROFESSIONAL ACHIEVEMENTS:
Opening own bakery and growing it to one of the premier bakeries in the region.
Expanding products into local grocery stores, which can be found in 12 cities across the state.
Being named Louisiana Cookin' magazine's 2017 Pastry Chef to Watch, the first female pastry chef from Baton Rouge to ever be selected.
COMMUNITY:
Donates and participates in various charitable organizations, including St. Jude's Children's Hospital, Our Lady of the Lake Children's Hospital, Cancer Services of Baton Rouge, Grief Recovery Center and Emerge Center.
NAME ONE BOOK THAT HAS INSPIRED YOU PROFESSIONALLY.
The E-Myth.
WHEN YOU WERE A CHILD, WHAT DID YOU WANT TO BE WHEN YOU GREW UP?
A teacher or an architect.
WHAT WAS YOUR FIRST JOB, HOW OLD WERE YOU AND WHAT DID YOU LEARN FROM IT?
Babysitting; Learned how to multi-task, organize and enjoy the small things in life. You can learn so much from kids and how open they are to new things.
WHAT IS THE STRANGEST JOB YOU'VE EVER HAD?
Answering a 50-plus line switch board for a FEMA housing center after Hurricane Katrina.
WHAT IS YOUR FAVORITE PLACE FOR A BUSINESS LUNCH IN BATON ROUGE, AND WHAT IS YOUR FAVORITE DISH THERE?
Lunch? Ha. I can usually lure business clients to the bakery with a cupcake.
WHAT DO YOU CONSIDER YOUR GREATEST ACHIEVEMENT?
Opening my own bakery.
HOW DO YOU GET PUMPED UP BEFORE A BIG MEETING, PRESENTATION OR PITCH?
Caffeine and a pep talk from my husband
WHAT HAS BEEN THE MOST FULFILLING MOMENT IN YOUR CAREER SO FAR?
Being named Louisiana Cookin' magazine's 2017 Pastry Chef to Watch.
WHAT WAS YOUR PROFESSIONAL "AHA MOMENT?"
We had a Christmas dinner party where I served mini cupcakes of all the recipes I had developed. Women were leaving with them in my mother's Tupperware containers and placing future orders. It was then I realized I had a product people were willing to pay for.
WHAT IS YOUR BEST PRODUCTIVITY HACK?
My mom! She's my assistant and keeps me organized. I would be lost in a pile of mail, paperwork, and post-it notes without her.
WHAT HAVE YOU LEARNED THE HARD WAY?
Nearly everything about running a business. My degree is in Interior Design so I had to take a crash course in business. Finding mentors to guide me through the process was also key.
HOW DO YOU TYPICALLY DRESS FOR WORK: CASUAL? PROFESSIONAL? BUSINESS CASUAL? OTHER?
Definitely comfortable shoes! Jeans, chef's coat and a baseball cap.
WHY PART OF YOUR JOB DO YOU LOVE? WHAT PART DO YOU HATE?
Creating new recipes and watching the reactions of the people who eat them. I love evoking emotions from food. I HATE responding to emails.
MAC OR PC?
PC.
ARE YOU ACTIVE ON SOCIAL MEDIA? IF SO, ON WHICH PLATFORMS ARE YOU MOST ACTIVE?
Yes. Facebook and Instagram. Instagram is vital for food, fashion or art.
HOW MANY TEXTS DO YOU SEND ON AN AVERAGE DAY? HOW MANY EMAILS?
50-plus texts and 20-30 emails.
HOW LOW WILL YOU ALLOW YOUR REMAINING PHONE OR COMPUTER BATTERY LIFE GET (IN %) BEFORE YOU HAVE AN ANXIETY ATTACK?
6%.
HOW MANY UNREAD MESSAGES ARE IN YOUR INBOX RIGHT NOW?
161.
WHAT'S YOUR FAVORITE APP AT THE MOMENT?
Instagram.
WHAT IS YOUR FAVORITE TECHNOLOGICAL ADVANCEMENT OF THE PAST DECADE?
Heated leather seats and keyless remote entry. My hands are always full!
WHAT TIME DO YOU GET UP ON WORKDAY MORNINGS?
6 a.m.
BREAKFAST AT HOME? BREAKFAST ON THE GO? BREAKFAST AT YOUR DESK? NO BREAKFAST AT ALL?
Coffee at work.
WHEN DID YOU REALIZE YOU WERE "GROWN UP?"
Filing taxes for the first time.
WHAT WAS THE BEST VACATION YOU HAVE EVER TAKEN?
Touring vineyards in Oregon. It was a trip my now-husband took me on for my 30th birthday. He proposed to me at midnight on my birthday in a secret garden of a moonlit vineyard. AMAZING!
FAVORITE GIFT YOU WERE GIVEN AS A CHILD?
Tire swing.
WHICH TALENT OR SUPERPOWER WOULD YOU MOST LIKE TO HAVE AND WHY?
To be in two places at once.
WHAT'S A NICKNAME YOUR FRIENDS OR FAMILY MEMBERS HAVE FOR YOU?
Cupcake.
WHAT ARE YOU SUPERSTICIOUS ABOUT?
LSU football.
WHO FASCINATES YOU?
World War II veterans. I love hearing their stories. We can learn so much from them.
FAVORITE DRINK?
Dr. Pepper.
WHAT IS YOUR FAVORITE BAND OR SONG?
Hunter Hayes "Wanted" was my husband and my first dance.
WHAT IS YOUR FAVORITE MOVIE?
Recent movie… The Intern.
WHO WOULD PLAY YOU IN A MOVIE?
Anne Hathaway
IF YOU COULD GO BACK IN TIME, WHAT ADVICE WOULD YOU GIVE YOUR 18-YEAR-OLD SELF?
Don't stress over the small things. They seem huge now but will be forgotten in time.
PETS?
Max, my 12-year-old yorkie. More of a child than a pet.
HOBBIES?
Riding my bike.
TELL US ABOUT A MOMENT THAT CHANGED YOUR LIFE.
Opening my first bakery. It was the culmination of years of preparation, sweat, tears, and sleepless nights. I am living my dream. Don't get me wrong. It is work but there is nothing more satisfying. I'm just a girl with a dream who refuses to take no for an answer. Once you realize you are unstoppable and you can achieve those dreams, the possibilities are endless.
WHAT'S THE NEXT BIG PERSONAL OR CAREER CHALLENGE YOU PLAN TO TAKE ON?
Product expansion of our cupcake bites into more grocery stores. Possibly franchising.
WHAT CONCERNS YOU MOST ABOUT THE FUTURE?
The unknown. I am a planner and a control freak. I need to know what to expect going in to something.
WHAT GIVES YOU THE MOST HOPE ABOUT THE FUTURE?
My step-kids. Young people today get a bad reputation for being self-centered and entitled and I agree with some of it, but my kids show me that there are compassionate, intelligent, and hard working kids out there that truly care about the people around them.
WHAT WOULD BE YOUR ADVICE FOR FUTURE FORTY UNDER 40 HONOREES?
"The man at the top of the mountain didn't fall there."—Vince Lombardi. Don't expect success to be given to you. It earned through hard work and determination.
DO YOU PLAN TO BE IN THE CAPITAL REGION FIVE YEARS FROM NOW? WHY OR WHY NOT?
Absolutely! I love Baton Rouge and the sense of community. My husband and I plan to raise our children here and have chosen to build our business here with anticipation of the great things still to come for Baton Rouge.
HOW WOULD YOU DESCRIBE THE QUALITY OF LIFE IN BATON ROUGE; WHAT WORKS AND WHAT NEEDS IMPROVEMENT?
Traffic! Ugh. I wish there were more walking and bike friendly streets. Fresh air and sunshine can make a world of difference.