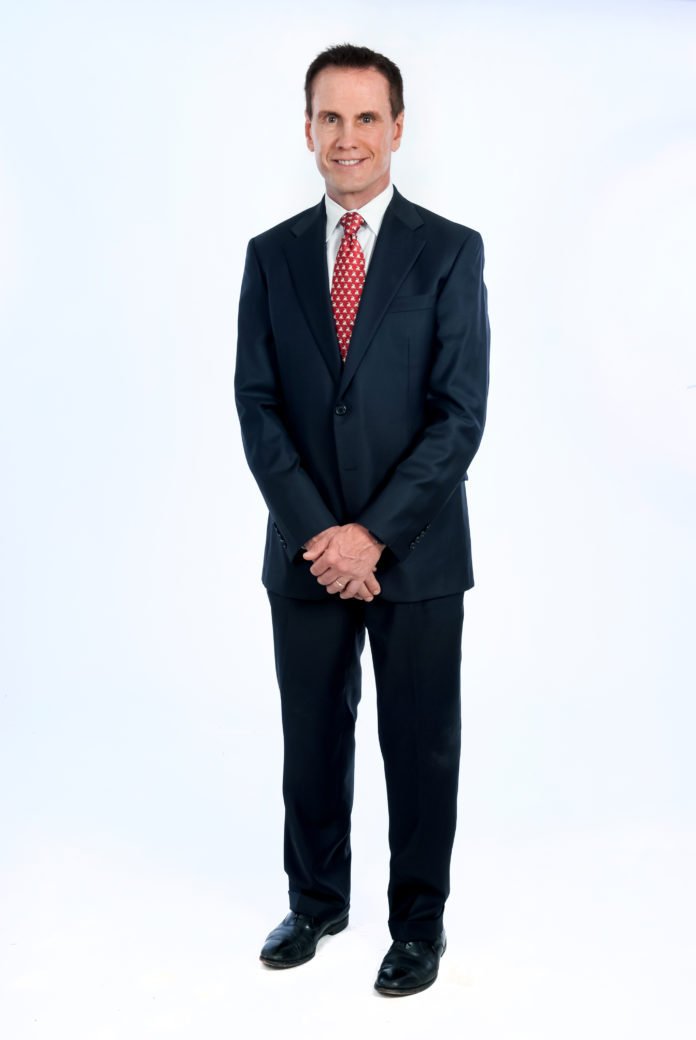 Photography by Don Kadair
---
Stan Prutz
Position: President and CEO
Company: QDS Systems
Age: 61
Family: Wife, Jo Ellen, and four children: Matthew, Elizabeth, Katherine and Mark
Hometown: Wausau, Wisconsin
Education: B.S. in electrical engineering, Milwaukee School of Engineering; M.S. in systems engineering and management, Massachusetts Institute of Technology
---
Where did you grow up, and what were some of the best things about growing up there?
I grew up on a dairy farm in the Midwest. It was great for exercising my engineering curiosity and developing self reliance.
What was your very first job, how old were you and what was your biggest takeaway from the experience?
My first paid job was at age 10 delivering an evening paper door-to-door. I learned the importance of consistency of service and the basics of financial management, including accounts payable and receivable. It was also a good lesson in saving toward a long term goal, a car—which I eventually got to when I was 15.
Your education took you to the Milwaukee School of Engineering and the Massachusetts Institute of Technology. Why did you decide to relocate to Baton Rouge and operate your business here?
I first chose to relocate to the South for the warmer climate. The original plan was to go to Houston. Baton Rouge was to be a temporary assignment for a few months in my first job with a Fortune 500 company. Within a few months I got an offer of more responsibility and after a year or two decided I didn't need to move anymore—I could make a good life here in Baton Rouge.
How would you briefly sum up your company and what it does to someone who is not familiar with it?
QDS Systems is an engineering firm and control systems integrator. We automate production processes like food, water, petrochemicals and paper, to name a few. Our value-add is taking leading manufacturing software and hardware, assembling and configuring them to provide a turnkey manufacturing automation solution, most recently through collaborative robotics (Cobots).
Tell us about "cobots" a little and how your company is poised to grow with them?
Cobots are designed to work side-by-side with human workers. As a result, they can be integrated into a production line environment easily, versus traditional robots that need to be separated and caged from workers. Artificial intelligence merged with robotics will significantly change the workplace as we know it during the next 10 years.
What's something about your job or your company that might surprise people?
Over our 22 years in business, QDS Systems automation projects have spanned the globe—from an ocean pipe laying barge in Malaysia to a steel mill in Montreal to a drilling platform in Abu Dahbi.
You're taking me out to a business lunch in the Capital Region. Where are we going and what do you recommend I order?
I'm taking you downtown to Cocha, a locally owned farm-to-table restaurant. I eat vegan and they always have several interesting dishes to choose from. I'm not going to recommend any one thing, as the joy of Cocha is that they are always surprising you with something new as the seasons change. They are among just a few adventuresome Baton Rouge restaurants I have found moving down a culinary road less traveled.
We hear you're into cycling. What are some of your favorite routes in the Baton Rouge area?
Yes, I recently competed in an international stage race in Norway. My favorite training routes in the Baton Rouge area include the River Road loop south of the L'auberge Casino and a St. Francisville loop from the Chevron on U.S. 61 at Thompson Creek north to Lake Rosemound.
Aside from cycling, what are your other hobbies or favorite things to do in your free time? 
I love to learn about new things—in recent months I've experimented with improved business methods, development languages, artificial intelligence, vision systems and Internet of Things technologies. 
What's the best vacation you've ever taken and what's the next vacation you're planning or hoping to take? 
My most awesome vacation so far was taking a month last year to bike race through the mountains of Europe, including exploring Paris, Salzburg, Innsbruck and Venice along the way with my wife. Next year we are planning a few weeks in China with our children—all four plan to complete their current courses of college study in the same 12 month period so it is a unique opportunity for us to all get together and do something special together.
What kind of vehicle do you drive, and what do you think it says about your personality?
I have two business vehicles, a Chevrolet Suburban and a Chevrolet Volt electric. I think they say that I'm practical. I alternate between the two, driving the very economical Volt mostly around town on electric and using the gas powered Suburban as business demands.
What's the greatest personal or professional obstacle you've had to overcome, and how did you do it?
I was incredibly afraid to get up in front of a group and speak when I first entered the workforce. I had great technical ability but really had no sales ability. So while most of my job offers were R&D related, I chose to take a job as a sales engineer out of school. I joined several volunteer organizations in the area that helped with my group presentation skills. Had I not done these things, I would not own a business today.
What are your best productivity hacks?
Learn to talk to your phone. You can quickly set appointments, reminders and alarms, search for information, check your schedule, recall photos—so many business things I do each day are easier with voice interaction. I also use an artificial intelligence virtual assistant (x.ai) to schedule appointments.
What is your strategy for maintaining a healthy work-life balance?
Choosing a career you are passionate about that the world is willing to compensate is a good start. Balance that with a sport or physical activity that you enjoy, plus wise nutritional choices and you have a solid basis for maintaining your health, which is the foundation for all we do.
Can you name someone who has had a great impact on you as a leader, or someone who has been a mentor to you in your life or career? How have they changed your outlook? 
No one individual has had a huge impact. I tend to borrow from everyone. I avoid "reinventing the wheel," regularly borrowing ideas from others who have successfully blazed trails.