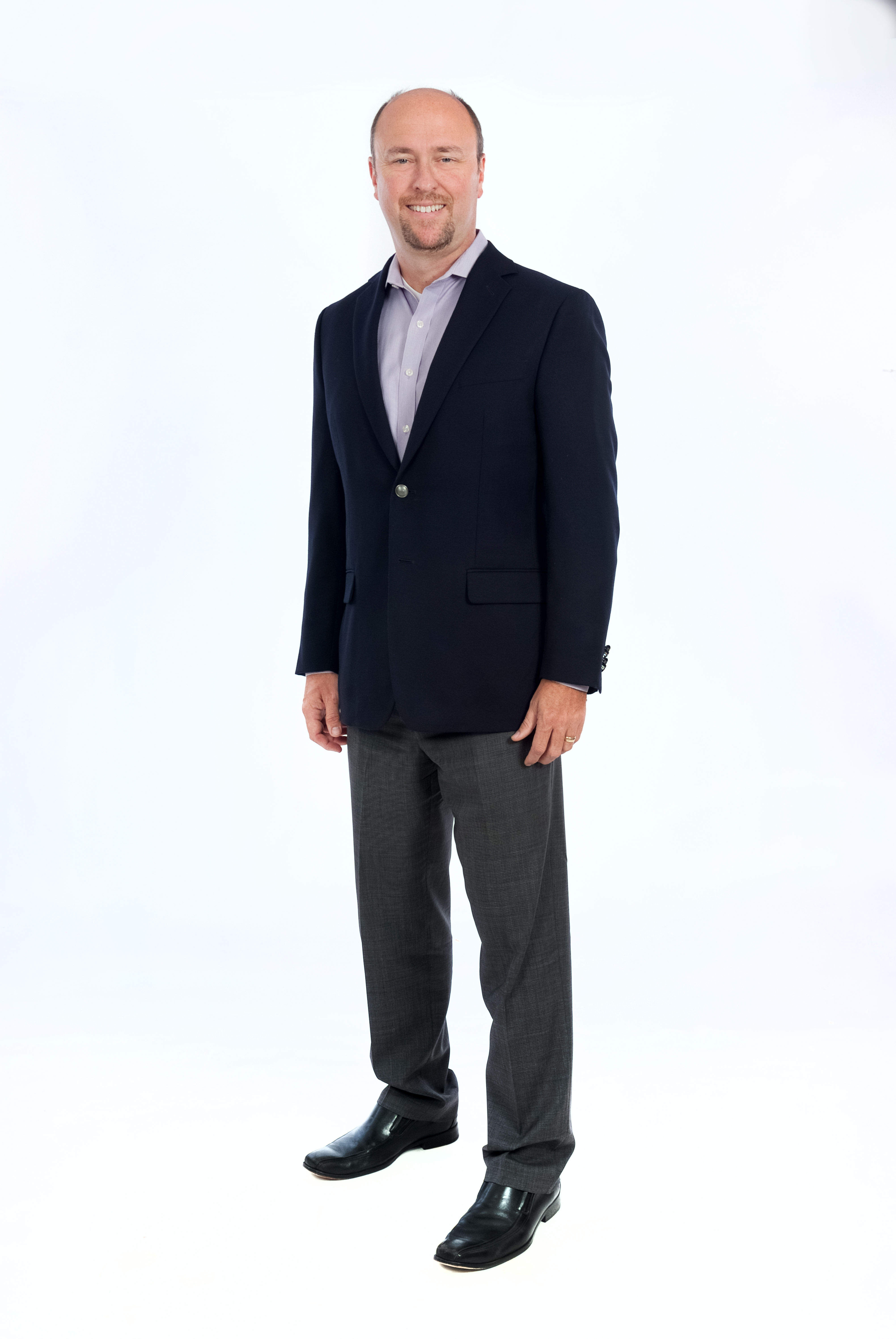 Photography by Don Kadair
---
Jeff Birch
Position: President & CEO
Company: Setpoint Integrated Solutions
Age: 47
Family: Wife, Mary; son, Blake (29); and daughters, Ashleigh (23), Grace and Lauren (18, twins)
Hometown: Baton Rouge, Louisiana (raised in Lafayette)
Education: BSBA in Accounting from ULL, MBA from Kellogg School of Management at Northwestern University (Evanston, Illinois)
---
Where did you grow up, and how did your upbringing shape your work ethic?
We moved to Lafayette when I was 8-years-old, and my parents were self employed. As most small business owners would tell you, there are no days off when you own and operate a small business. That was true for my parents, too. As I think back, seeing them work hard to build and operate that business definitely helped influence my work ethic at a young age.
What's your ideal morning routine to get your working day off to a great start?
My ideal morning routine is in the gym at 6 a.m. and at the office by 8 a.m. I've had trouble getting into that routine as my role has me away from home often. I'm not disciplined when on the road. It is a goal for this summer as I expect my travel requirements to decline.
You were promoted to president and CEO of your company last December after having been with the company for less than two years. What's been the most rewarding part of the transition and what has been the biggest challenge?
The most rewarding part of the transition has been the way our 500-plus colleagues embraced the change. We are fortunate enough to have many colleagues with a lot of talent and tenure, and they have been through a lot of change over the last few years. Nonetheless, I received plenty support and commitment from day one as CEO. The biggest challenge has been trying to stay focused on a few priorities rather the many opportunities in front of us. We see market conditions improving in the industries we support, and that can lead to distractions if we don't stay focused.  
What's something about your job that might surprise people?
My role is much more about soft skills rather than hard or technical skills. It requires connecting with individuals across the organization, in various roles, and from different backgrounds. My ability to set and communicate the company vision and goals is critical to our success.
Before joining Setpoint Integrated Solutions you were vice president of finance for the Dr Pepper Snapple Group based in Chicago. What is something you miss about the Chicago area and what's something you don't miss?
That one is easy; I miss the many great friends we made and the pizza! It's a great food city. The thing I don't miss is being so far from family and shoveling snow.
What's the smartest purchase you've ever made, and what was the dumbest?
The smartest purchase was a boat when our kids were 13, 8, and 3. This gave us something to do together on weekends that all six of us really enjoyed. The dumbest purchase I ever made was land in Florida shortly before the real estate bubble popped. I lost 82.5% of my investment on that deal.
What kind of vehicle do you drive and what do you think it says about your personality?
I drive a Ram 1500 pickup truck. I believe it conveys the fact that I'm practical. There are a number of cars I'd like to have, but I certainly don't need one. And with two kids going to college this fall, an extra vehicle definitely isn't practical.
What are your best productivity hacks?
Use the calendar religiously, getting in the office early to handle busy work (i.e. emails), empower my team and delegate as appropriate.  
You're taking me out to a business lunch in the Capital Region. Where are we going and what do you recommend I order?
French Market Bistro (our office is on the south side of Baton Rouge), crab cakes and the Steak House Lunch.
What are your hobbies, or your favorite things to do in your free time?
We like to travel, spending time with family and friends, cooking, and watching my wife, Mary, play tennis.
What's something you've learned the hard way?
Change is never easy and always takes longer than expected. This is true in personal and professional life.
As a husband and father of four, what's your strategy for maintaining a healthy work/life balance?
I don't talk about work at home with Mary or the kids. I'll gladly answer questions if they ask about it, but I don't initiate conversations with them about my job.  That works well for them and me. During planned family time, at home or away, I separate myself from the phone and email. At this point in my career, Mary is able to travel with me on certain occasions. This is great for both of us.  
What is one of the best vacations you've ever taken and what is a vacation you hope to take in the future?
For spring break this year, Mary and I took the twins to Cancun. We spent our time in the 'adult' area of the resort and began to see the girls transitioning into young adults. Seeing them mature and really enjoy our time together made Mary and me very happy. I've always wanted to visit Jamaica and hope to do that with the kids for a spring break in the next year or two.
What is one of the luckiest things that has ever happened to you?
It's been said that you can't choose your family, so therefore I'm very lucky to have such a supportive family. From childhood to today, my family has been the source of my drive and motivation. On a professional level, I believe we make our own luck. It happens when hard work and preparation meet opportunity. Good timing is also very important to business success.
What is one thing you absolutely determined to do in life?
Complete a triathlon.