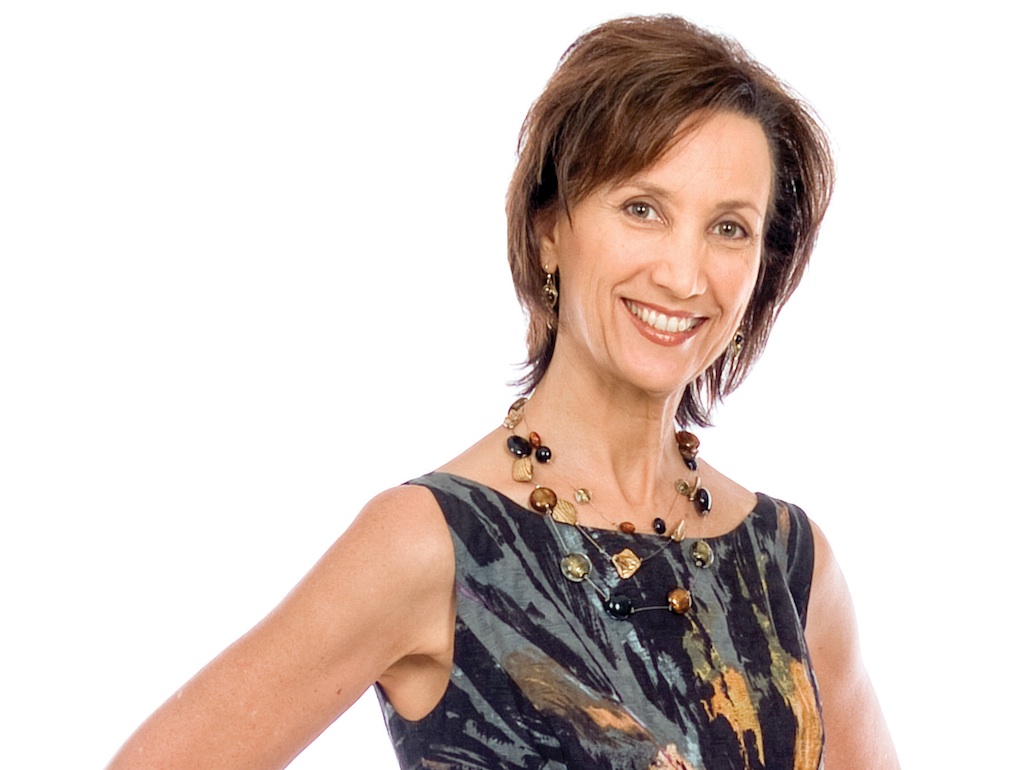 Claudette Hanks Reichel
Professor, extension housing specialist and director of LaHouse Resource Center
LSU AgCenter
Age: 59
Hometown: New Iberia
Without the vision of Claudette Hanks Reichel, there likely would be no LaHouse Resource Center on the LSU campus. She proposed the idea to build it during a meeting with AgCenter Chancellor Bill Richardson in 2000. Reichel had joined the AgCenter's extension service—its educational outreach arm—in 1981. "I get to be a bridge or conduit between the research scientists and the real world," she says. When sustainability emerged as a major design focus, the professor saw the need for "a permanent demo home equipped as a 'showcase of solutions' for housing that is resource efficient, durable, healthy, convenient and practical for this region's climate and natural hazards." It took years for the idea to be realized. "It was a long yet amazing process, complicated by inclusion of multiple types of high-performance building systems and products," Reichel says. "I chaired the project and design teams from the beginning, then built and utilized LaHouse as part of my extension sustainable housing program." She assumed administrative functions as LaHouse director in 2011. It is open weekdays to the public.
You've described yourself as a "south Louisiana Cajun." Where did you grow up, and in what kind of setting? Did your childhood and early education contribute to your interest in housing?
I was born and raised in New Iberia by wonderful Cajun parents from Maurice and Rayne, Louisiana. My dad was a USDA Farmers Home Administration county supervisor, so he was instrumental in helping farmers and rural low-income families plan and build decent homes. My mom ingeniously designed our family home to be built and expanded in stages, which they did without ever getting a loan. Her kitchen was ahead of its time, and her "sewing room" is a couture's dream. My dad specified ultra-durable construction, with solid brick walls and slate roofing. It has survived every hurricane unscathed, and its design makes it easy to keep cool in summer. I didn't appreciate any of that when I lived there, but it must be in the genes passed along to me to have such a passion for high-performance housing.
What does the job of an extension housing specialist entail? Why was it your "first career choice," as you called it?
Extension is the educational outreach arm of each land-grant university. In a nutshell, the job of an extension specialist is to bring research-based knowledge to the public, and facilitate change and adoption of new and better practices to tackle local and national issues and needs. Having been very active in 4-H competition and leadership programs in my youth, I was quite familiar with the Extension Service, its mission and breadth of scope beyond agriculture. I wanted to be an educator in some form working with adults, my root calling. For me, extension is the ideal fit: informal education where my program focus evolves and what I do changes year to year. So I enjoy tremendous variety and opportunities for creativity and growth. I'm not tied to a classroom or curriculum, but am still involved in higher education.
Why do you do what you do?
I often jokingly introduce my job this way: "I'm a professor, but I don't teach in a classroom nor conduct research. How cool is that?" It gets a laugh, but what I go on to clarify is that I get to be a bridge or conduit between the research scientists and the real world, to help tackle important problems with proven solutions and make an impact on people's lives and future. I honestly feel that I have the best job on the planet for me.
Please describe your college and graduate education. What did you study? What were your major research interests?
My academic background doesn't seem to fit my current "building science" program focus (I'm neither an architect nor an engineer), but it was a good pathway to prepare me for my role in the field. As an undergraduate at USL in Lafayette, I studied education and discovered my interest in housing through a college home design class, so I went on to complete a master's degree in family housing at Florida State University. It was more of a socioeconomic approach than technical, but solidified my interest in this area. I then completed a Doctorate of Education in Extension education (non-formal adult education) with a technical focus in housing.
Where did you work prior to accepting a housing specialist position in 1981 at the Louisiana Cooperative Extension Service—the educational outreach arm of the LSU AgCenter?
After completing my coursework at FSU, I worked as a 4-H Coordinator in Bay County (Panama City), Florida, while working on my thesis. It was a great, and eye-opening, experience in growing a program and working with diverse audiences. I also really enjoyed the beach! I'd even bring my research data printouts to the beach to work on my thesis in such a pleasant setting.
How has your role with the AgCenter evolved in the 33 years you've worked at LSU? How did your responsibilities and projects expand prior to the LaHouse Home and Landscape Resource Center?
I never thought I would stay in the same job through my career because I crave change and variety, but that's what this job is all about: stimulating change for the better. Although I remain in the same organization and "extension housing specialist" position, my expertise, program focus, activities and even administrative unit have changed tremendously.
In the early years, it was about kitchen planning, accessible design, home repair, appliance selection, etc.
When the 1980s brought serious flooding of homes and then in 1992 Hurricane Andrew hammered Louisiana, I was mentored by a wonderful Ag Engineer colleague to "get my feet wet," literally and figuratively, in disaster programming: home damage restoration and mitigation education. That began a continuing evolution and ramping up of my structural knowledge base—on the job.
1990 launched my first major grant-funded program, the Residential Energy Education Program (REEP). We produced a 45-minute educational video, Building Your Louisiana Home for the 90's and Beyond, and loaned it out to scores of home-planning consumers through our parish Extension offices. Before we had computers and Powerpoint, I developed mini-posters and demonstration teaching kits then trained Extension educators in all parishes to teach people how to save energy in summer with low-cost sun control strategies.
The mid- and late 1990s focused on healthy home education (indoor air quality and lead poisoning prevention) and first-time homebuyer education. Our indoor air and lead lessons reached an estimated 80,000 Louisianans. Our homebuyer education curriculum helped hundreds of households achieve financially sound home ownership.
In 2000 sustainability was the emerging issue, and the start of our initiative to create LaHouse Resource Center: a permanent demo home equipped as a "showcase of solutions" for housing that is resource efficient, durable, healthy, convenient and practical for this region's climate and natural hazards. For that I needed a greater depth of technical knowledge and dove into the budding field of building science—reading, following and learning from some of the nation's foremost building scientists.
Of course, 2005 was a pivotal year with the devastating impact of hurricanes Katrina and Rita on our state's housing and households. It was eerily fortuitous that LaHouse happened to be in mid-construction, with advanced hurricane, flood, termite and moisture-resistant building features exposed in full display when the storms happened. So we shifted gears, left it in that stage for two years, and used the mid-construction LaHouse to reach and teach how to build back stronger, safer and smarter. We estimate 7,000 people visited during that period, after which we resumed construction and completed LaHouse in 2008. It is now open to the public and the hub of our regional high-performance housing program targeting both housing industry professionals and consumers. I estimate LaHouse has had more than 25,000 visitors by now.
In what role were you involved in the planning of LaHouse? What drove the creation of this facility, and with what mission?
In 2000, when AgCenter Chancellor Bill Richardson asked each specialist to do a brief report of our program and where we thought the future direction should be, I spoke of the need to integrate all the various housing-related programs into a unified sustainable housing program and "my hope and dream" to someday create something like The Florida House, a water- and energy-efficient demo home spearheaded and operated by the county extension staff to show an alternative strategy to curbing new development during a local water shortage. I sat down, expecting to just listen to the remaining reports. To my astonishment, Chancellor Richardson said, "Let's do it!" All jaws dropped, especially mine.
I chaired teams of volunteer colleagues to raise funds and plan LaHouse. The house was designed by Remson Haley Herpin Architects of Baton Rouge in a highly collaborative process with input and technical assistance from many local and national experts. It was a long yet amazing process, complicated by inclusion of multiple types of high-performance building systems and products that met our five criteria. I learned a great deal from picking a lot of brilliant brains and investigating scores of products to develop the specs—and from the actual construction process, with its multiplicity of methods and products. It was built by a local energy-efficient home builder, Wooden Creations (Roy Domangue), and local trades. Since the purpose of LaHouse was to demonstrate building to a higher performance level in various ways, very little was the same as standard practice; so there were many learning curves, which added valuable insight.
When did you assume leadership LaHouse, and with what goals?
I chaired the project and design teams from the beginning, then built and utilized LaHouse as part of my Extension sustainable housing program. I relocated my office into LaHouse and assumed administrative functions as its director in 2011.
What are your chief satisfactions in leading this beautiful resource and education center? Chief challenges?
LaHouse is one-of-a-kind. I've never seen another demonstration home with so much exhibited, and it's rare to have one tied to an educational outreach organization as a public service. That's a point of pride. But my greatest sense of gratification is from the impact we had after Katrina, and now from the appreciation expressed by people who come to see and learn, especially those who are planning to build or improve homes and have been frustrated with conflicting and confusing information and claims.
The chief challenge is staff capacity, both programmatically and in the operation of LaHouse. I'm the only full-time faculty member in the program. Grants and contracts fund temporary initiatives and staff. LaHouse is operated primarily as a self-guided tour experience, which works well with the new point-of-features signage, tour guide videos via QRcodes, and many publications. However, we'd like to offer more school field trip activities and group tours, but scheduling is difficult with our reliance on the availability of student interns to lead them.
What does the LaHouse offer the public at this time? Have its offerings changed in the years since opened? With what kind of problems do people approach LaHouse?
LaHouse is open to the public Monday through Friday from 10:00 to 4:30, Visitors can explore the hundreds of exhibits, cut-aways, educational signage, videos and free publications. We also do a seasonal LaHouse Saturday Open House, each with a different theme, and with me and other experts on hand to answer questions. The next one is Nov. 1, from 10:00 to 2:00, with a special focus on healthy home features, such as mold and asthma control, safer gas equipment, and universal design to enjoy the freedom of convenient living at every age and stage of life.
LaHouse Resource Center also has a website with a wealth of free information for consumers and an online training center for professionals. We offer some CEU training programs for pros. In addition, we reach out with timely information on Facebook, Pinterest and Twitter, and have a YouTube channel of videos about each LaHouse building system, the tour guide videos and others (youtube.com/mylahouse).
The most common kinds of problems and questions with which visitors come to LaHouse for solutions are 1) energy-efficiency improvement options and recommendations, 2) moisture problems (especially buckled flooring and perplexing mold problems, and 3) health concerns, usually about children with asthma, allergies and other conditions related to the indoor environment. Of course, many come with no problem but because they want to build or remodel to a higher standard than just code minimum. They want the benefits of high-performance housing: low utility bills with high comfort, high durability and quality, and better health and convenience.
To what degree is your role at LaHouse that of an educator? What classes or seminars have you and your staff taught?
I'm always an educator, but LaHouse Resource Center has required me to be rather entrepreneurial: managing operations and staff, marketing and PR, generating and managing revenue, market analysis and strategic planning, and of course, accountability. That does indeed consume a lot my time, yet some of those tasks are also part of educational outreach. It's very similar to marketing and sales, since we don't have a captive audience of students in a credit course.
Our program does offer continuing education seminars and workshops for building and design professionals on various and changing topics. We have three part-time building science educators who come from residential industry backgrounds and bring that insight of field experience to our research-based content. We regularly offer the Lead Certified Renovator Training that is required by EPA, and also offer Mold Control and Remediation Training for contractors who want to be licensed mold remediators. We will soon offer a class for HVAC contractors and duct and air leakage verifiers to prepare them for upcoming higher standards. We also conduct workshops for pros from time to time on moisture control, high-performance home building, healthy home topics and others.
What problems in housing are pervasive in south Louisiana? How can LaHouse help?
There are many, but my top five are:
Most homes are vulnerable to substantial damage from our naturals hazards. Many don't have wind-resistant roofing systems. Many are vulnerable to flooding and the very destructive Formosan termite.
Typical home energy bills, especially in summer, are much higher than they would be if the buildings had the right efficiency strategies for our hot, humid climate.
Many La. homes lose 30% or more of their central air conditioning through leaky, poorly insulated ducts in a hot attic. Duct leaks can also lead to moisture problems and poor indoor air quality.
Few understand how a house is a system, how energy efficiency changes affect moisture management and indoor air quality. There's a lot of confusion about unvented conditioned attics, insulating raised floors, newer types of insulation products, air sealing and ventilation needs—and some very risky mistakes are being made.
Very few homes include basic universal design features that would make them attractively convenient, safe and functional for everyone. That's a sad and expensive omission to correct.
LaHouse shows solutions to all of these problems that people can see firsthand. There are also print and online materials, and references to credible sources of more information.
Energy conservation and independence are among your stated interests. Please explain how LaHouse programs promote the idea of high-performing homes, with respect to energy and other matters.
The cleanest and least expensive energy is the energy you don't use because of efficiency. It's not about sacrificing comfort to conserve energy; it's about making homes perform better so less energy is needed to live comfortably, enjoy our homes, and have them increase in value because they are so affordable to live in. LaHouse shows, in life-size 3-D, effective ways to achieve that in our climate. People can see it, touch it, experience it—and learn about it. LaHouse also shows how a home doesn't have to look odd to perform great. It's a beautiful house! Then, once the building is efficient, solar energy can take it further; LaHouse exhibits three types of solar energy systems.
At LaHouse and elsewhere, who are your principal collaborators? What are your collective strengths in serving the LSU community and greater Baton Rouge as well as populations in other areas of the state?
LaHouse and the housing program success could not have happened without our many collaborators and supporters. The program has had major support from grants and contracts with the U.S. Department of Energy, the Louisiana Department of Natural Resources, the state Department of Health and Hospitals, USDA and FEMA. The creation of LaHouse and its programs were also spearheaded by gifts and donations, primarily from many private industry sources. The most significant Key Contributors were Entergy Louisiana, Mrs. Paula Manship, Louisiana Home Builders Association, Roy Domangue, Roy O Martin Lumber, the Borate Treated Wood Alliance, and Building Science Corporation.
It has been a big asset to work with other faculty at LSU, sometimes on joint projects and sometimes by their utilization of LaHouse as a learning laboratory for their students. We've been most engaged with faculty and students in the construction management, bio and agricultural engineering, civil (wind) engineering, horticulture, interior design, renewable natural resources, human ecology and architecture. We also tap mass communication student interns.
We work collaboratively with my Extension colleagues across the nation, but most closely with the other Southern states. Likewise, LaHouse and many of our materials and media are regional—developed for the hot/humid and mixed/humid climate zones (from Texas to North Carolina). In fact, we have begun to promote LaHouse Resource Center as an educational tourist attraction for travelers and a unique geotourism destination in the Gulf Region.
You've published, as a sole or contributing author, a number of pieces on housing over the years. Which areas of inquiry do these pieces address?
My extension publications range from the Building Your High Performance Home – Southern Region Homeowners Guide book to fact sheets on single topics. Topics relate to home energy efficiency or cost-effective upgrades, disaster damage restoration and resilience, moisture control, mold removal, indoor air quality and others. All are written in plain language and tailored for our region.
What is your most satisfying professional accomplishment?
It's a toss up between the creation of LaHouse Resource Center, and what was collaboratively accomplished the year following the devastation of Katrina and Rita. The partnerships in educational outreach to help people recover and become more resilient, and the number of people reached, were unprecedented and tremendously gratifying.
How do you define "success"?
Accomplishing or making progress toward a goal or mission that matters—where there's a good answer to the question "So what?"
What is a great piece of advice you personally received?
Two biggies come to mind from two wonderful mentors:
Be aware of "turf." Working with and around others' turf can prevent roadblocks and battles.
The key is relationships. Positive professional relationships are crucial to success in grants and contracts, fundraising, building and leading effective teams, cultivating collaborations, reaching target audiences, etc. Hard work and expertise are needed but not enough.
What is the greatest personal or professional obstacle you've overcome?
I persisted through and ultimately learned and grew from a three-year period of circumstances that undermined much of my work, demanded excessive work hours seven days per week for damage control, while meeting obligation deadlines, and which were compounded by other challenges that resulted in a heavy toll on my family and personal well-being. It took a while to recover, and some damages aren't recoverable, but there have ended up being major silver linings in the long run.
If you could have any job other than your own, what would it be?
My "pie in the sky" answer is a neuroscientist, since the brain and how it works is so mysterious and fascinating to me. My "fun job" answer is a costume designer for film or theater, since creativity has a lot of appeal. My more realistic answer is to be a private consultant in residential design and perhaps forensics.
What gets your workday off to a good start?
A good night's sleep, French vanilla coffee, a healthy breakfast and a plan for what I want to get accomplished that day.
What book(s) are you reading?
I read periodicals: the newspaper, newsletters, magazines of interest, and work-related periodicals.
If you could have dinner with any three living people, other than relatives, who would they be?
Steve Martin, because I love to laugh and have enjoyed his style and talent since I saw him in the 1970s at USL.
JK Rowling, since her incredible imagination and meteoric success would no doubt result in fascinating dialogue.
Tom Hanks, who is among my favorite actors, made some great comedic and dramatic movies I enjoyed, helped honor World War II vets (like my dad) with his film at the museum in New Orleans—and we have the same name (Hanks)!
What do you do to unwind?
Watch a movie, go to Zumba class or take a power walk with my dog and Pandora.
Do you have a favorite sport you like to play or watch?
I love to watch Dancing with the Stars, and I defy anyone to say that doesn't count as a sport! I was a dancer in my youth and college days, and dance was my greatest joy.
What are three of your favorite movies?
I tend to have changing favorites, but they are usually inventive fun comedies, a mix of drama and comedy or imaginative fantasy. At the moment, some favorites (partly due to association with watching with my kids) are Forrest Gump, Ghostbusters, The Mask, and early Harry Potter films. My favorite non-comedy might be One Flew Over the Cuckoos Nest.
What is one item on your "bucket list"?
To learn to ballroom dance well enough to perform. That would be the ultimate fun!
What website or app are you especially fond of?
My Fitness Pal and Map My Walk. They are what turned the corner for me in my recent success in getting fit and losing weight. I've reached my goal!
What is your favorite spot in Baton Rouge?
When I walk around the LSU lakes, I detour at Dalrymple Drive through a little memorial boardwalk over a lovely mini swamp with cypress trees. It's like a Louisiana swamp scene oasis in the city, a hidden gem that I enjoy.
What is your prescription for living well?
Balance (job and family, work and play, striving for excellence with reality, time for self and others) and appreciate everything good, big and little. Sometimes I forget to follow that prescription, but when I get it, it works.