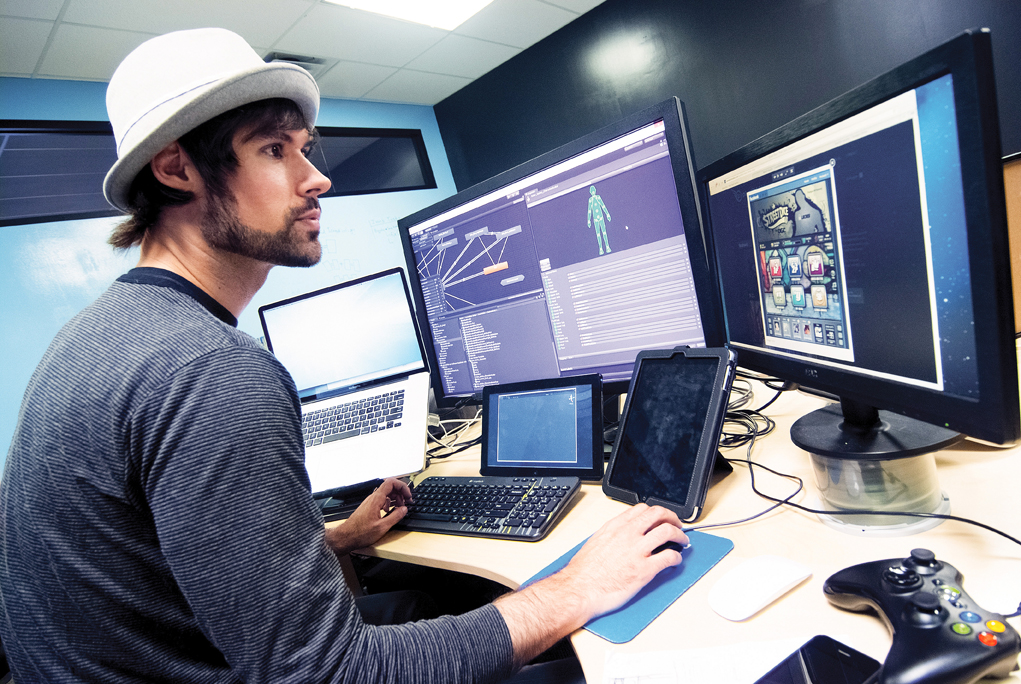 The Capital Region has been slow to build an integrated support system for fledgling companies. But that may be about to change.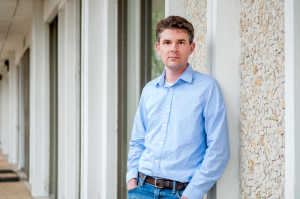 Matthew Magnuson was a computer scientist, not a businessman. But when an investor approached him in 2006 about commercializing his Southeastern Louisiana University robotics lab research, he realized he could become an entrepreneur. One problem: He didn't really know how.
To help turn his ideas into products that people would buy, Magnuson wanted mentors, coaching, and a supportive environment for his fledgling company. He found all that and more at the Louisiana Business & Technology Center, a small-business incubator on LSU's South Campus.
"The incubator provided all of the business things that you just don't know how to do as a technician," Magnuson says. "It may take you two years to figure something out on your own, and they can tell you in an hour."
Since first renting space at LBTC in 2009, Magnuson has established two companies: St. James Technologies, which creates electronic prototypes, and Harbor Telematics, which designs and builds data systems for cranes. Together, the companies employ 10 people and do just under $1 million in annual sales.
Established more than 25 years ago, the award-winning LBTC is one of the most important components of the Capital Region's entrepreneurial ecosystem. But while greater Baton Rouge has many such assets, economic development wonks have long complained that the pieces don't fit very well together.
Financial, cultural and logistical hurdles have kept the region from reaching its potential as a breeding ground for new companies, local leaders say. However, as new players start working on the problems, there is new optimism that progress might be on the way.
A shared vision?
In 2010, the Baton Rouge Area Chamber, Louisiana Economic Development, LSU, Southern University and the Research Park Corporation commissioned the Regional Innovation Strategy to assess research and business incubation activities in the region, identify best practices for incubators, and develop a plan to promote "the success of technology-based entrepreneurial development in the region."
The RIS report included two major recommendations: Create a regional organization to promote "innovation," and establish a university research park.
BRAC and the Research Park Corporation established a Regional Innovation Organization, or RIO, in 2010, though  the organization disintegrated due to lack of authority and funding. Nonetheless, the creation of a university-led research park at LSU's South Campus is well underway.
"It is always hard to direct change from the outside," says Arthur Cooper, the CEO of the LSU Research and Technology Foundation. "That was one of the things we saw when trying to form RIO."
The entity was supposed to be an impartial mediator among the region's various incubators and assets, helping to coordinate everyone's efforts and connecting entrepreneurs to the resources and experts that can help them grow their companies.
The Research Park Corporation, which runs the Louisiana Technology Park (usually called the "Tech Park") incubator on Florida Boulevard, was the main funder of RIO, which created a possible conflict of interest: Would RIO favor the RPC's Tech Park over other incubators in the region, rather than act  as an honest broker?
We never got an answer to that question. Terry Jones, RIO's first and only director, was pushed out in 2012 by RPC board members complaining about a lack of progress and communication.
While Jones was technically a BRAC employee, the RPC paid his salary and therefore had the final say.
When Jones was ousted, RPC board members said they wanted to combine the positions of RIO director and Research Park Corporation CEO; the latter job had been vacant for several years. And while RIO no longer exists, the RPC just hired a new chief executive who supposedly inherits RIO's mission.
"My biggest takeaway from the interview process was that it seemed that the region needs an organization to tie that ecosystem together," says Byron Clayton, whom the Research Park Corporation hired as CEO in December. "I think RPC needs to play that role."
Clayton most recently was a vice president at a Cleveland economic development organization called NorTech. He says coordination requires three things: a shared vision, a shared mission and shared metrics, which means identifying the end goal, creating a way to get there and measuring progress. Right now, the Capital Region's business incubators share none of those things.
Leaving the nest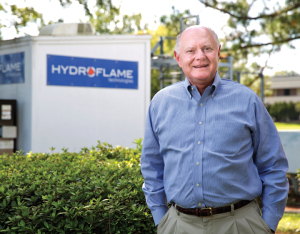 "Business acceleration services should be coordinated and combined as appropriate among incubators and related service providers within the area," the Regional Innovation Strategy report says. "Entrepreneurs should be put into the center of the service delivery model."
The 2010 study focused on three major incubators: LBTC, the Tech Park and LSU's Louisiana Emerging Technology Center, which focuses on the biotechnology, life science, agriculture and environmental industries. Today, LSU operates five different incubator projects, the Tech Park has three separate programs, and the Dixie Business Center is operating in Denham Springs. Southern University's incubator is slated to open in late 2015.
Officials at the various incubators say they work together, but no one wants to centralize operations. An entrepreneur looking for resources might show up at the doorstep of LBTC only to be directed to Louisiana Technology Park across town. Conversely, LTP or another incubator could be tempted to recruit an entrepreneur who might be better off at LBTC or elsewhere.
An inherent tension exists between an incubator's public mission, which is to promote economic development by consistently graduating companies that can stand on their own, and the reality of real estate management, which requires having enough tenants to pay the bills. When there isn't a surplus of promising entrepreneurs, some incubators may be tempted to let companies hang around longer than is necessary. "I hate to lose them because they are paying good rent," LBTC Executive Director Charlie D'Agostino says.
However, in LBTC's case, the incubator is almost at capacity, which means potential tenants could get turned away due to lack of space.
"When you are out of buildings, you are out of business," according to D'Agostino, who would like to see more cooperation from economic development entities like RPC to build up the Innovation Park.
At the same time, business owners seldom are in a hurry to leave the nurturing confines of an incubator. Magnuson says his companies have expanded to maximum capacity within LBTC.
"We have no interest in moving because it is such a good environment," Magnuson says. "But I know at some point, they have to kick us out."
To ensure progress, the Regional Innovation Strategy says local incubators should adopt common measures and reporting systems, establish rents at comparable market rates, implement formal exit procedures, and establish tenant selection policies that evaluate market potential, define a clear plan for growth and reflect regional economic development priorities. While the LSU incubators and the Tech Park both have formal policies in place, the incubators often make decisions about rental rates, admissions and exits on a case-by-case basis.
"What they've realized is that they have to be flexible enough that they can assess the given status of each company in each sector in which they are competing," says BRAC President/CEO Adam Knapp, when asked about the RIS incubator recommendations that appear to have been ignored.
The rule of thumb for LBTC and LSU's other incubators is that if a company is growing and meeting its objectives, the entities help them graduate out, D'Agostino says.
"Generally, we use a three-year window," he says. "But I have companies that are developing pharmaceuticals, medical devices, a drug, or a chemical process and they may take five or six years of research before they sell their first product, so we allow them to stay past the three-year period."
Kevin Kelly, a former mechanical engineering professor at LSU, established Mezzo Technologies at LBTC in 2000 before graduating in 2005 to an office on Florida Boulevard. His company now is moving to a high-end office park on Mammoth Drive.
"There is some value early on in getting you over that first hump," Kelly says of life in an incubator. "It is not that big a hump, but it does scare people."
The Research Park Corporation's Tech Park U program helps speed entrepreneurs through that process by vetting their ideas quickly and helping them put together a business plan, then admitting them into the Tech Park incubator if the company is viable. RPC Chairman Mike Moles says the caliber of companies moving into the Tech Park has improved since Tech Park U was established.
Incubator rents often are relatively cheap, which is helpful to tenants who don't have much revenue yet. Market average for Class A office space in Baton Rouge is $20 per square foot. LBTC's rent ranges between $22 and $25 a square foot, which D'Agostino says is a bargain when bundled with services and access to the LBTC network of mentors and experts.
Tech Park tenants pay between $10 and $13 per square foot, increasing a dollar each year after two years. By comparison, Class B office space averages $13 per square foot in the Florida Boulevard/Airline Highway area near the Tech Park but costs more—$16.50 to $19.50 per square foot—elsewhere in the Bon Carré Business Center where the Tech Park is located.
LBTC, the Tech Park and Dixie all say they try to ensure that companies with the highest chance of success are admitted. Company leaders check in with advisers each quarter, and graduates are tracked once they leave to measure their growth and keep them in the network as assets to other startups, incubator officials say.
Following graduation, LBTC brings in business owners annually to evaluate their progress.
"We are continually working with them," D'Agostino says. "Are you following your business plan? Have you met your goals? What are the market conditions that have caused you problems or helped them expand?" In D'Agostino's mind, once an incubator company, always an incubator company.
While LSU's incubator network is governed by the LSU system, the Tech Park, Dixie Business Center and Southern University's coming incubator operate separately from each other but share resources and connections when they have the opportunity, officials say.
"If someone comes to you and you can't help them, you have to treat a phone call like a funnel, directing them to the right resources," says Tech Park Executive Director Stephen Loy. "If someone is asking you for help, you need to help the whole ecosystem."
A home for innovation
The relationship between LBTC and the Research Park Corporation has always been tense. That's partly because the RPC has received millions in state and local subsidies to build a university research park, yet has only managed to establish the Tech Park, which has no university affiliation. Meanwhile, LSU is trying to build a university research park around LBTC at South Campus without financial help from the RPC.
LSU says it began planning the Innovation Park in 2005, well before the 2010 Regional Innovation Strategy called for it. But development has been slow. Other than LBTC, some of the Innovation Park tenants are the Louisiana Army National Guard, the Emerge Center for treating communication disorders, and Carver Scientific Inc., which is trying to change "the way electricity is generated, managed and stored."
LSU is establishing Innovation Park as a university-affiliated 501(c)(3), as recommended in the RIS to manage the South Campus research park, with majority board representation from the university along with strong and active representation from the private sector.
D'Agostino is leading this effort and says approval for the 501 (c)(3) will go before the LSU Board of Supervisors in the first quarter of the year.
A successful Innovation Park would be a major milestone for LSU, which has long been accused of underperforming as a regional economic driver.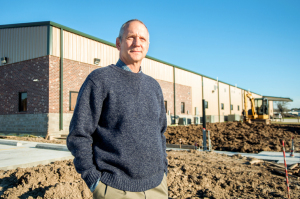 Kelly, the Mezzo Technologies founder and former LSU professor, recalls meeting with his department chairman before leaving academia to concentrate on his business. He expressed his belief that building Mezzo would be a better outcome, both for him and for Louisiana, than writing papers and accumulating additional degrees. Kelly says the chairman looked him in the eye and said, "You won't get any credit for it here at LSU."
"That is the reality at LSU," Kelly says. "It is who they've been hiring for 20 years. They are academics through and through."
Several LSU leaders who promised to improve the university's relationship with the private sector have come and gone over the years. For LSU Vice Chancellor of Research and Economic Development Kalliat Valsaraj to succeed where others have failed, he will need buy-in from faculty, deans and department heads.
Valsaraj wants to encourage industry-sponsored research and put a great deal of emphasis on having faculty come forward, disclose their work and receive help in commercializing those disclosures. Ideally, patenting activity should count toward earning tenure and promotions, he says.
He says $50,000 in grants from LSU's new Leveraging Innovation for Technology Transfer fund will help university researchers take technologies from the experimental laboratory phase through the "valley of death" to more practical ideas and companies.
"Right now the lack of proof-of-concept funding is limiting the tech transfer operations," Valsaraj says. "The implementation of the LIFT fund is to help alleviate this limitation."
Also, LED and LSU have created the LSU Transformational Technology and Cyber Research Center, which will pursue major governmental and commercial research projects, says LED Secretary Stephen Moret. The center will try to raise $34.5 million over its initial three years, with $30 million coming from federal and private sources and the rest coming from the state ($3 million) and LSU ($1.5 million).
David Winwood, chief business development officer at LSU's Pennington Biomedical Research Center, is tasked with the same uphill battle of commercializing research. He says his job requires building relationships with Pennington's scientists to understand what they are working on that might have commercial potential.
"I don't think anyone here is writing their papers with the mind to get a patent out of it or get a license out of it," Winwood says. "Science comes first—solving the problems, answering the questions—and it is my job, along with those faculty members, to think about how what they are looking for can be turned into something of use maybe to a corporation that wants to develop this into a product."
Andrew Maas, the technology transfer director for the LSU Office of Intellectual Property, Commercialization & Development, says his goal is to let the business community know that LSU is open for business.
The Research Park Corporation has also pitched in to advance tech transfer in the LSU system, providing $250,000 for the LSU Re-LIFT2 program to assist projects that didn't receive investment through LSU's LIFT funding. Moret says a tighter partnership between LSU and the Research Park Corporation could be a boon to job creation.
"For decades, the LSU-RPC relationship generally has been friendly but unfocused," he says. "RPC and LSU need to dream big together."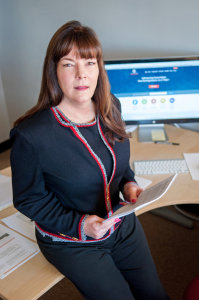 Follow the money
Like many states, Louisiana has less investment capital than business owners would prefer. A report just released by PricewaterhouseCoopers and the National Venture Capital Association indicates No. 152 out of 160 metropolitan areas nationwide for total venture capital invested. New Orleans ranks No. 56; Lafayette, 117.
A new Research Park Corporation effort is working to fill that gap, which was identified as a problem in the Regional Innovation Strategy.
Innovation Catalyst, formerly known as Step One Ventures, is a nonprofit venture development organization modeled on Cleveland's JumpStart and descended from the aborted RIO effort. Its mission: Identify and coach high-potential entrepreneurs, in collaboration with local incubators and other service providers, and make seed investments in their companies.
Jeanne Bayless is the CEO of Innovation Catalyst and currently operates out of the Tech Park.
"Our game plan is to be more proactive and find companies that we want to invest in, and then we will take them through an acceleration process," she says.
Bayless hopes to establish entrepreneurial education programs in local schools and universities and encourage women and minorities to start companies. An online platform called Catalyst Connections will serve as a virtual provider of business guidance, coaching and potential investment.
"You need to get this to people early," Bayless says. "They need to understand what being an entrepreneur is."
Louisiana Fund I and II, high technology, early stage venture capital funds, and Stonehenge Capital are among the most recognizable investors in the Capital Region. But startups usually are not attractive to venture capitalists, and entrepreneurs who don't already have the right relationships are lucky to even get a meeting with a wealthy "angel" investor.
So growing businesses often need help bridging the financing gap between the three F's (friends, family and fools) and the professionals who invest in more mature companies. Bayless says her organization's Louisiana Catalyst Fund has approximately $3 million, thanks to a grant from the RPC that was matched by the State Small Business Credit Initiative and one private investor, and she's ready to put it to work.
"Usually to see a venture capitalist or to get in front of a venture capitalist you have to have some sort of connection," Bayless says. A former venture capitalist herself, Bayless plans to hand-select the area's top startups and introduce them to investors in major U.S. markets and European capitals.
"This area holds tremendous promise for startups," she adds. "[But] it is a very nascent environment."
Progress made, progress to come
For all that remains to be done since the RIS was published in 2010, the report has catalyzed the movement to improve the innovation ecosystem, say those involved.
"You now see it coming to fruition in a lot of the hires and a lot of the policy that is being made by these key organizations in the region," Knapp says. "From my vantage point, all of these pieces are coming together at the same moment and building connections together."
The overwhelming consensus among those in the entrepreneurship realm now is the need for greater coordination.
"Entrepreneurship is a full contact sport," Cooper says. "It is hard for one person in an organization or region to get a handle on it. You need all the organizations working in that space to communicate."
Incubator managers like D'Agostino, Dixie Business Center's John Ware, Cooper and Loy share resources and meet quarterly through the Louisiana Business Incubator Association, which oversees all the incubator resources in the state. However, they all agree that centralization is not the answer.
Progress is being made. LSU will soon have national and international leadership representation with D'Agostino assuming the presidency of the Association of University Research Parks and Winwood becoming the president-elect of the Association of University Technology Mangers in February.
Strides have been made as well in the Capital Region's promotion of the entrepreneurial environment, through celebrations like Baton Rouge Entrepreneur Week. But building a culture—and coordination—takes time.
"One of my great hopes for Baton Rouge and Louisiana is that we will develop a more vibrant startup culture," Moret says. "That already has happened to a large extent in Lafayette and, more recently, New Orleans, as well as to a lesser degree in Baton Rouge."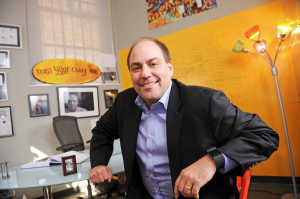 Tim Williamson, co-founder of the entrepreneurial hub Idea Village in New Orleans, has been working toward the same goal in the Crescent City for 15 years.
Idea Village's mission has been to catalyze the entrepreneurial movement, not to build an organization.
"Everyone feels a sense of ownership and everyone has a role in it, so I would applaud what Baton Rouge is doing," Williamson says. "It has leadership and activity. Now it just has to find how to organize it in a sustainable way."
Clayton, the new Research Park Corporation CEO, was identified by several people interviewed for this story as a potential conductor who can help everyone sing from the same page. However, with only the Tech Park falling under the RPC umbrella, Clayton has no authority over other assets.
All the players typically say the right things about working together and promoting the entrepreneurial ecosystem as a whole. But entrepreneurs, and everyone else who follows economic development in the Capital Region, have heard all that before. As these efforts move forward, they will be looking for results, not more talk.
"The way I see Baton Rouge right now is that I feel like we are ready to launch," says Dima Ghawi, the talent development manager for IBM in Baton Rouge who serves on RPC's board of directors and helped select Clayton. "There is so much going on and there is so much potential. I think the CEO is going to work with bringing all of that together."
Scenes from Capital Region incubators
Related stories: