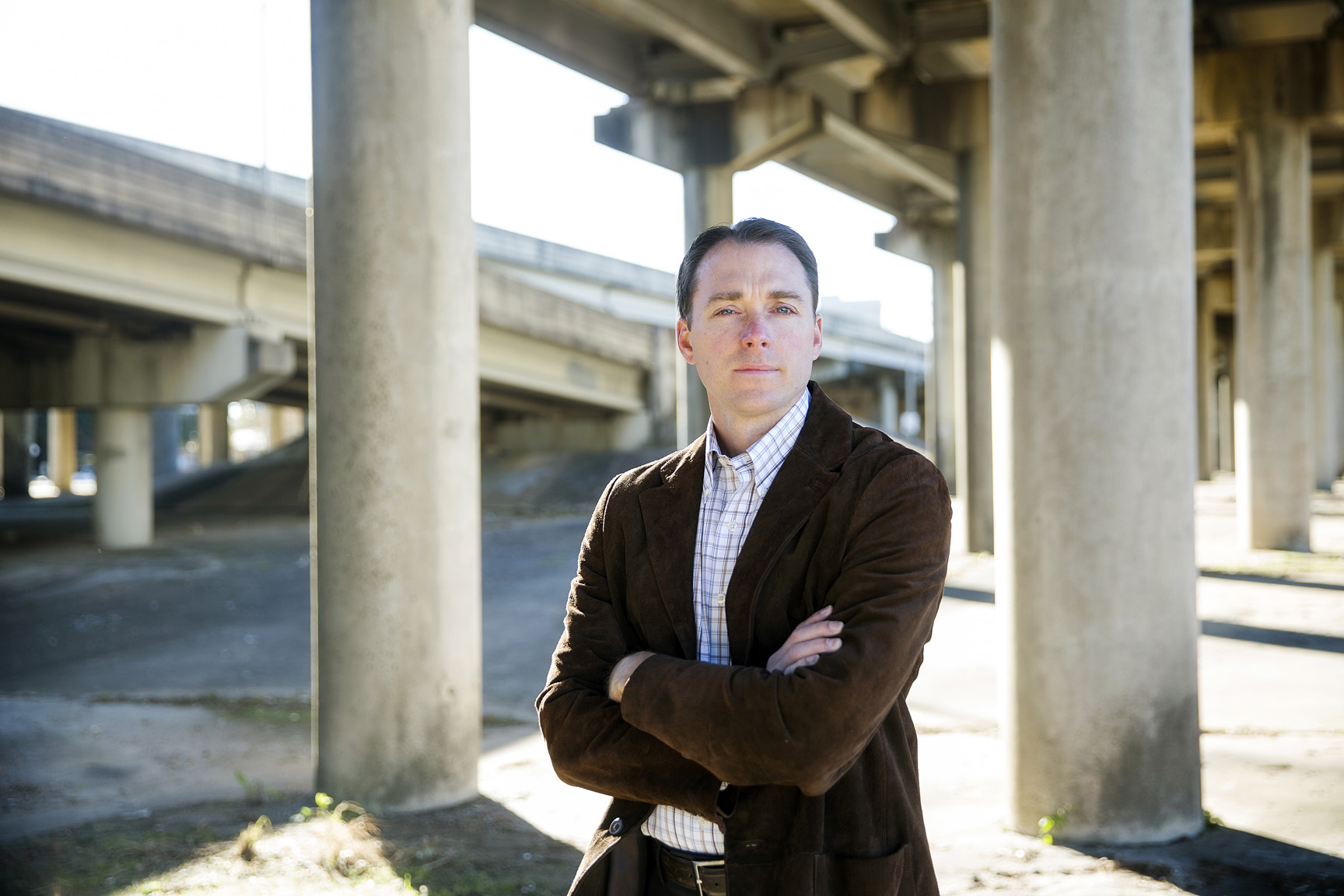 (Photography by Collin Richie: Scott Kirkpatrick)
Scott Kirkpatrick is an attorney and lobbyist at Roedel Parsons, who cut his teeth in the offices of former U.S Sen. John Breaux, former U.S. Rep. Richard Baker, and former Gov. Kathleen Blanco. With his government affairs background, Kirkpatrick has found himself at the helm of a group that's trying to address what business leaders in a recent survey identified as the single-most pressing issue facing the Capital Region: gridlock. As chairman of Capital Region Industry for Sustainable Infrastructure Solutions, or CRISIS, Kirkpatrick and his colleagues on the committee have fashioned a wish list of big-ticket infrastructure problems and are now working on ways to make at least some of those megaprojects a reality.
Why did you get involved with CRISIS?
I was very interested in transportation, and I could see that area was taking a beating. It had been forgotten in the budget battles, and it was just something that had not been addressed and it was getting worse and worse. I floated different ideas with stakeholders all working in that space and I said, "Y'all need to have a very focused effort and you need to drive it and make it a business-led effort and I'd love to help you do it." So they said, that's great. We formed CRISIS.
What has CRISIS accomplished so far?
The first piece was making sure our leadership was very reflective of the region. We felt the business community needed to be at the table and driving this. Second, we felt past efforts in this area have been crippled by parochialism, so we knew we had to have very broad-based employer and business support that reaches out to the five parishes in the Capital Region. Then, we felt the election season presented a great opportunity to vet a lot of the ideas and try to get some mandates, so we spent the past few months talking with the candidates. Both the gubernatorial candidates endorsed our platform, and also a number of legislative candidates.
Where is CRISIS on funding these projects?
We don't have a set-in-stone funding plan at this point. We want to see the ROI for any funding scheme, so that is something we're incredibly focused on. If there is a commitment of additional dollars we want confidence they will be spent responsibly—that they won't be used in a political fashion. We can't afford to miss this opportunity. The first thing people think about when they think about how we've spent transportation dollars is the Audubon Bridge across the river. The signature megaproject transportation legislation of the last 30-40 years was the TIMED program and Baton Rouge, in essence, got zero. It was a bad deal.
How do we guard against the kind of politicking and parochialism that have caused the Capital Region to miss out on opportunities in the past?
The business community has said look, we can really focus on the data and as businesses recognize that the project we want most may not be the first in line but recognize that what we have in place is a very good strategy for the region that will benefit everyone and their employees and their customers. It's less about worrying about any specific road project and more about how people move in the region and an understanding that this is going to benefit everybody. If it gets parochial again, we may lose it.
How much time do we have?
The problem only gets worse with time. As Baton Rouge expands and grows it obviously becomes more difficult to do projects if you have not planned well. A loop 20 years ago would have been much tighter and easier to locate than it is today because Baton Rouge is larger. Every year we delay is another year we're behind the eight ball. We feel the next few years are absolutely critical. We feel there is some good momentum with Gov.-elect John Bel Edwards. We have had some great meetings with the Capital Region delegation. We have had good meetings with the five parish presidents, so we've had some very good feedback.
Related stories