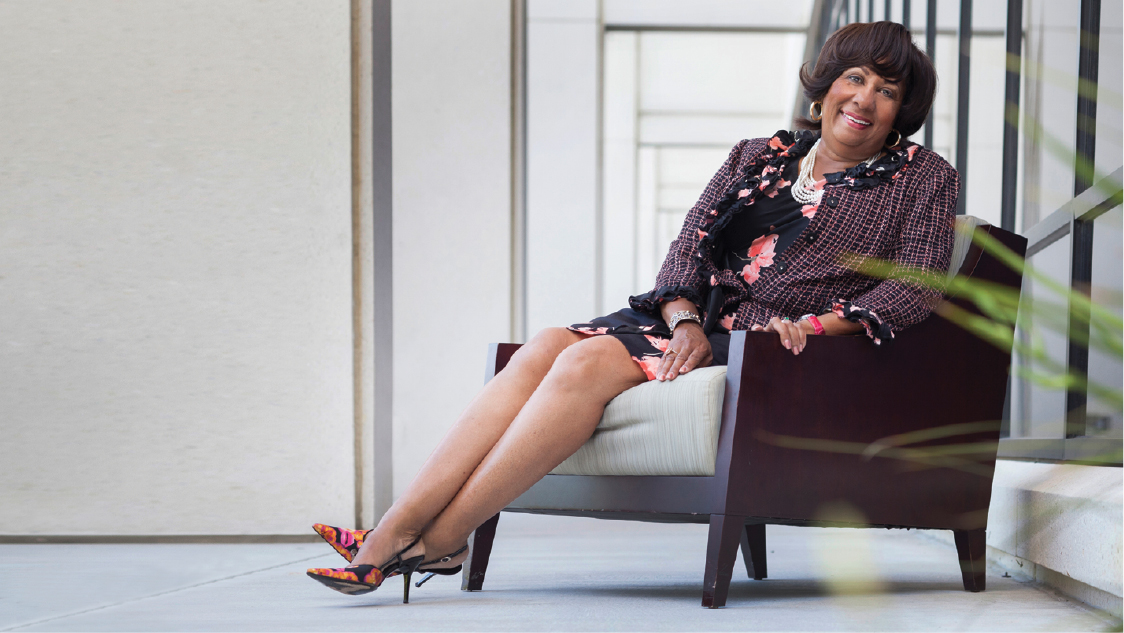 Change is the only constant. It's as true today as when Heraclitus, a Greek philosopher, coined the phrase in about 500 B.C.
Few industries are undergoing more change than health care. And few business leaders in the Capital Region are as neck-deep in that change as Blue Cross and Blue Shield of Louisiana executive Allison Young.
"Change is coming, so we have to look at it as both a challenge and an opportunity," she says. "We are not only embracing change, we are trying to be a part of that change."
Young was recruited to Blue Cross in 2004 to helm a massive $75 million project: replacing the company's 30-year-old, COBOL-based claims adjudication system with a new system called Facets. The seven-year transition to the new package system involved far more than simply swapping out an old technology for a new one; in many cases, the company's actual real-world business processes had to change.
"At almost every step of the way, you have to make a choice," Young explains. "Can I change the way I do the work, in order to accommodate the package, or do I need to change the package so it will work the way I want it to work?"
Over seven years, Young and her team were able to put the company's entire book of business on the new system, without having to customize it too much. Keeping the package largely intact makes it easier to accommodate unusual business plans, she says, and the turnaround time for implementing new insurance groups is much shorter than before the switch.
Young says Blue Cross is excited about the opportunities presented by the Patient Protection and Affordable Care Act, also known as Obamacare. The company just finished submitting to the federal government all of the products it will offer on the online insurance marketplaces known as exchanges.
"We are ready to rock and roll," she says.
The exchanges will reach an entirely new market for health insurance: people who make too much money to qualify for Medicaid, don't get insurance at work, and couldn't previously afford to buy their own policies. Young says Blue Cross has come up with a suite of products to suit all of these potential new customers, but she says many of them will need a lot of guidance in picking products that are right for them.
While opinions about Obamacare within the health care industry vary widely, most people seem to agree that it's only the beginning of health care reform, or maybe the middle, but certainly not the end. Despite the name, the Affordable Care Act primarily is about access, not affordability. Controlling costs is the next big step, Young says, which is why Blue Cross is putting money behind the "patient-centered medical home" model.
"What happens now, an individual goes from doctor to doctor, and nobody's in charge," she says. "We are now going to have incentives for physicians to really provide comprehensive medical care."
While change may be constant, that doesn't make it less scary. Young has a big meeting every year with her entire staff, where they receive recognition for their work and review the strategy for the coming year. She also holds a retreat with her managers; recently, she has had them reading Seeing What's Next by Clayton Christensen.
"I've been working diligently with my management team to prepare them for change," Young says, "so that we can look forward, see the future, and approach it without fear."