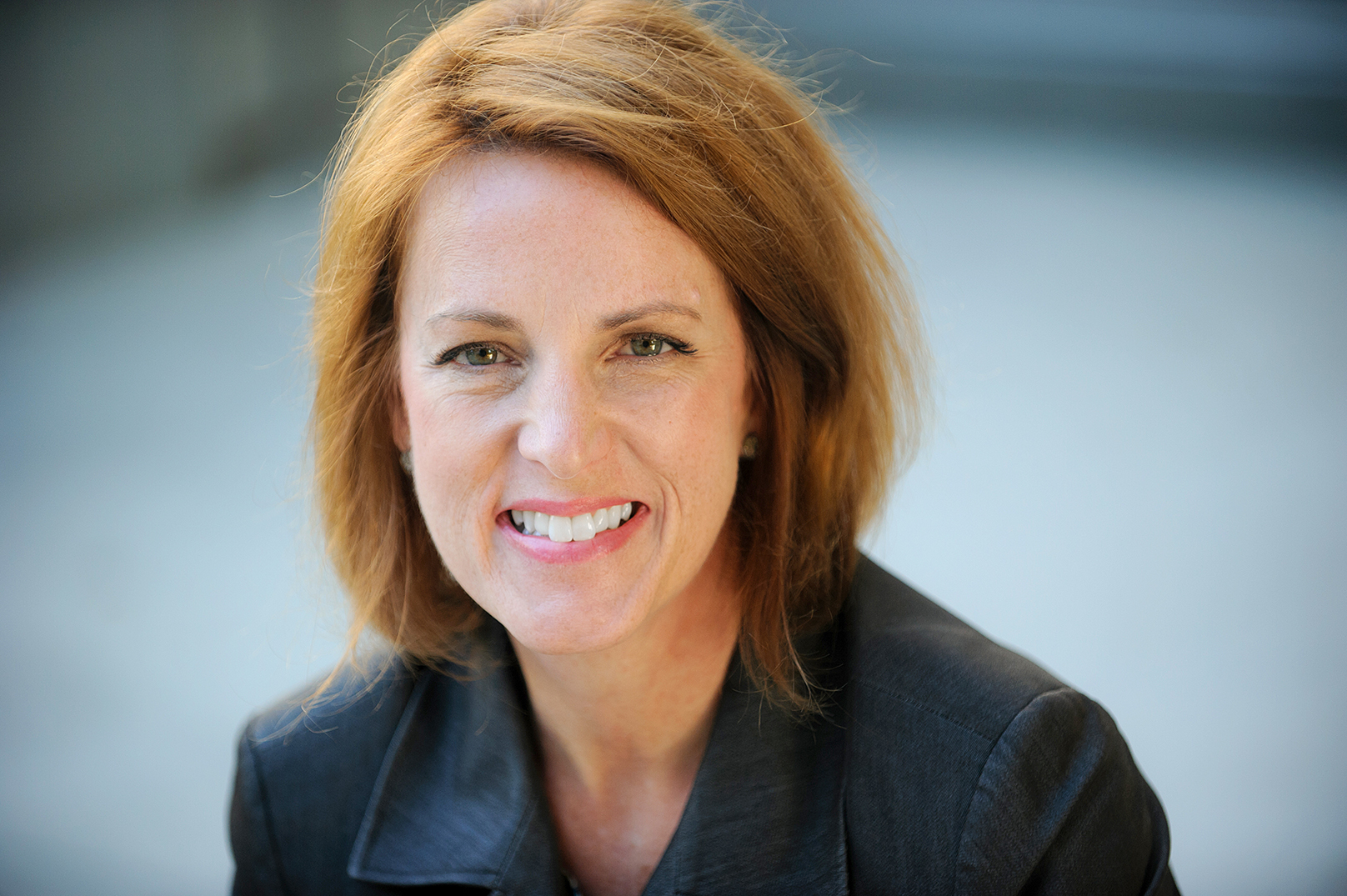 BIG THINKER: Whitney Johnson, an author and expert on disruptive innovation, will be the keynote speaker at Business Report's Influential Women in Business luncheon.
---
Through speaking, writing, coaching and consulting, Whitney Johnson has become a leading expert on disruptive innovation, authoring three critically acclaimed books on the subject and coaching C-suite executives from around the world. A LinkedIn influencer, Johnson also hosts a weekly podcast spotlighting professionals who disrupted their industries. She will be the keynote speaker at Business Report's annual Influential Women in Business luncheon on June 6 at Crowne Plaza.
Johnson, recognized by Thinkers50 as one of the world's 50 leading business thinkers in 2017, recently talked with Business Report about the message she will deliver at the event celebrating this year's 10 Influential Women in Business honorees.
How do you become a boss people love?
Recognize that every single person who works for you is on a learning curve, and they need to be able to learn, leap and repeat. When you as a boss make it possible for people who are working for you to do that, you're a boss they love, because when you're learning, you're engaged, and when you're engaged, you're happy, and when you're happy, you like coming to work and you like the person you work for.
As a boss, where do you draw the line between being liked and holding your employees accountable?
Inherent in this idea of giving people an opportunity to learn is sitting down and having a conversation with them where you say, "You're going to be in this role, and two or three years down the road, if you've performed well in this role, I'm going to help you jump to a new learning curve and advocate for you." Implicit in that is accountability.
What does it mean to "disrupt yourself?"
It's a willingness to take a step back, knowing you're eventually going to be able to change the current version of yourself. The difference between personal disruption and innovative disruption (Uber with cabs, Netflix with Blockbuster, etc.) is that with personal disruption, you're both the upstart and the incumbent, so every time you do something different, you're disrupting yourself.
How can business owners in Baton Rouge be mindful of the #MeToo movement?
We're addicted to being right. If business owners are willing to say #MeToo, but also, "you too," and listen to other people's opinions and ideas, I think that's a great place for us to start with this idea of #MeToo. It's understanding that if we battle our own senses of entitlement, we'll accept change more quickly within ourselves, and, if you want to be the agent of change, you've got to be the subject.
Over the course of your career, where do you think women have made the biggest strides in business?
When they're willing to go play in the fields where people aren't playing. Women make great entrepreneurs because no one's telling them, "No, you can't do this," plus we already know how to be disruptors because we're used to being on the margin.
Louisiana is home to the largest gender pay gap in the country. How can we ensure women receive equal pay here?
We can't do it in isolation. There is going to need to be men who are willing to step up and sponsor women. I had this wonderful mentor, Marshall Goldsmith, who opened doors for me and said, "Sit down at that table," or said, "So-and-so, you should hire her. She's really good." That kind of opening of the door, that helped close the gap.
As a business coach, what are some of the most common issues you find yourself addressing with C-suite executives?
One of the biggest things I realize is that the thing they want to fix is not the thing they need to fix. It's always the thing that you don't realize.
How do executives destroy value in their own companies?
We get so excited about advancing technology, becoming more competitive, and putting all these resources into developing that technology, that we forget that the technology came from the brains of the people who work for you. We destroy value every day by not realizing that the people who are working for us are learning machines, and once they get bored, they stop innovating, so we need to put them in situations where they have to stretch and strain their brains to continue to innovate.
Conversely, how do executives create value in their companies?
Naveen Rajdev, chief marketing officer of Wipro Limited, says, "When I think of my people, I see them with bubbles of dreams above their heads." Companies don't disrupt or innovate—people do, so when we're able to put them first, the other pieces fall into place. Making that happen is very difficult, but if we have that front and center in our minds, we will make small course corrections throughout our day that will move us in that direction.
Interview edited for space and clarity.