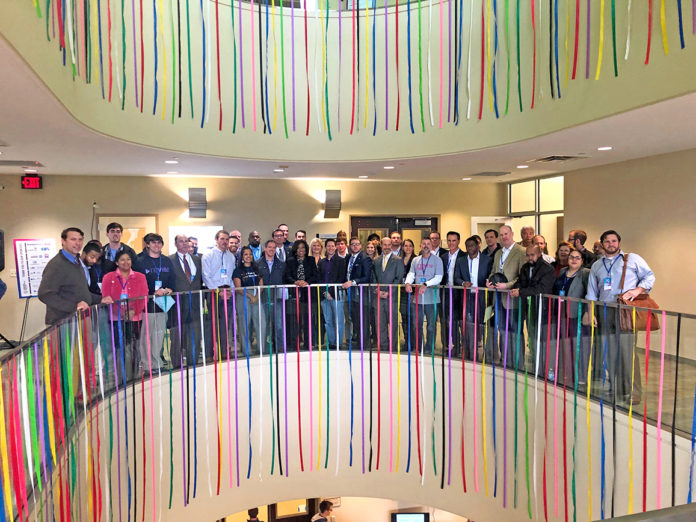 BREW BAYOU: This year's BREW event attracted a crowd ranging from mega-successful entrepreneurs to those just getting started.
---
Hundreds of local entrepreneurs and C-level executives attended Baton Rouge Entrepreneurship Week (BREW), an annual series of events, panels and keynotes designed to help Capital Region entrepreneurs enhance and grow their businesses. Here are some key takeaways from this year's Entrepreneurship Day, which took place Nov. 14 at the LSU Emerging Technology Center:
Values are the way out of a crisis 
Jill Nelson, founder and CEO of Portland's Ruby Receptionists, stuck to the company's corporate values of friendly customer service and loyalty to its small business clients to survive during the 2008 financial crisis. While other businesses were cutting customer service departments in 2009 by as much as 15%, Nelson's client count increased 30%.
Don't ask for what you need 
When you need money, ask for advice; when you need advice, ask for money. The less often you can put yourself in a position of desperation, the better.
Study the competition 
Research the companies you want to be like as well as the companies you'll compete against. Learn what works—and doesn't—for both.
Who's your ideal client? 
Trying to narrow your company's focus? Imagine your ideal client—down to age, gender, race, income level, etc.—and work on making that one specific person happy. Think of two or three other potential clients, and push their needs down on the priority list.
Taking action a precursor to scaling up 
Waitr founder and CEO Chris Meaux ignored venture capitalists who told him Louisiana wasn't a large enough market to scale up. Instead, he set out to recruit Louisiana natives who had moved out of state to come home, forging his own investor base. By acting first, Meaux raised some $26 million in the state.
Pick friends wisely 
Network regularly with people in your field before launching, finding people you can trust to ask the questions you're afraid to ask: How much money do they have in the bank? How much money do they need to have to function? And, most importantly, keep in touch.
Angels needed 
Baton Rouge has angel investors, but there's no official network, unlike in New Orleans, Acadiana and Shreveport. Why? It's a question Baton Rouge needs to answer if it wants to be the entrepreneurial capital of Louisiana.
Travel to find e-commerce direction 
It's the only way you can really get a feel for upcoming market trends. The Canton Fair in China, an annual trade fair, usually gives the best glimpse at the future of e-commerce. Some digital sales panelists mentioned investing in India because they say an e-commerce boom is about to occur there.
Resources available
Many of the event's speakers and panelists used small business resources from Louisiana Economic Development, the Louisiana Technology Park or LSU Innovation Park. Aspiring entrepreneurs can also utilize LSU's newly formed Small Business Development Center in addition to Southern University's longtime SBDC.