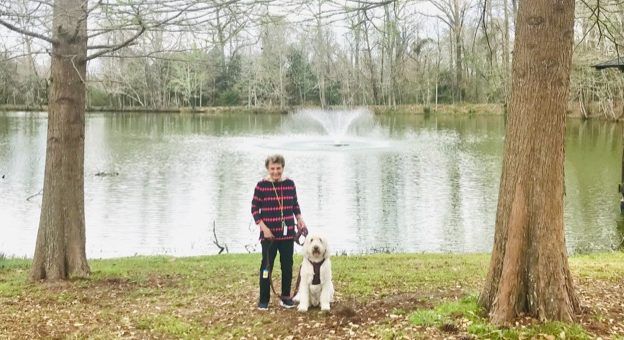 Sponsored by St James Place
Even though Mrs. Sally Graves was living comfortably alone, her decision to move to St. James Place was based on her desire for independence and ability to reassure her family that her future needs would be met.
As a widow, it was important to Sally to move to a Life Plan Community on her own terms, before her health played a role in the decision-making process. When she began looking for her next residence, she knew that she could call St. James Place home.
---
It was also crucial that wherever she ended up, she could bring her goldendoodle with her. "I've had Buddy for nine years," Sally says. "He's my companion—I would not have moved here without him."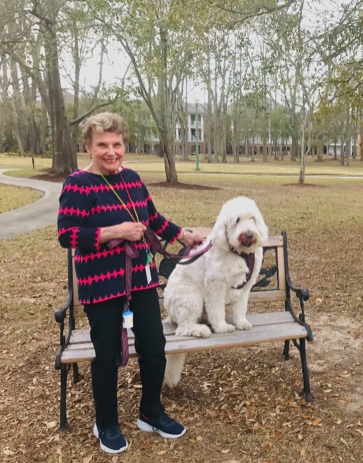 Having lived in Baton Rouge for more than 50 years, Sally was knowledgeable about many of the retirement homes in the area, but she ultimately chose St. James Place for the community and the Life Plan guarantee.
After the decision was made, Sally and her two daughters spent time preparing her home of 40 years for the market. The downsizing process was difficult as Sally had to say goodbye to the house she designed and built with her late husband Tom. But after moving into her new home at St. James Place, she ultimately felt free of the homeowner responsibility she had taken over alone.
---
"I lived alone for three years after Tom died," she says. "When I decided to move here, my children were very pleased, and we all knew I would be happy and well-taken care of for years to come."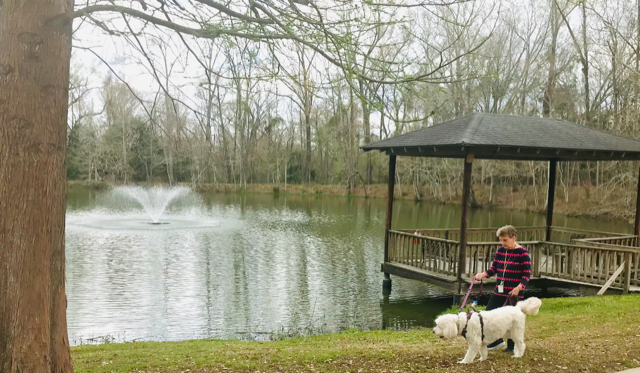 Since she moved in during the pandemic, Sally is excited to meet more new friends as residents finish receiving vaccines and activities safely resume. "Buddy and I have adjusted very well here," Sally says. "I look forward to becoming more involved in the community at St. James Place and enjoying togetherness once again." For more on St. James Place's Life Plan Community, visit stjamesplace.org or call 225-215-4510 to schedule a free private tour.
---