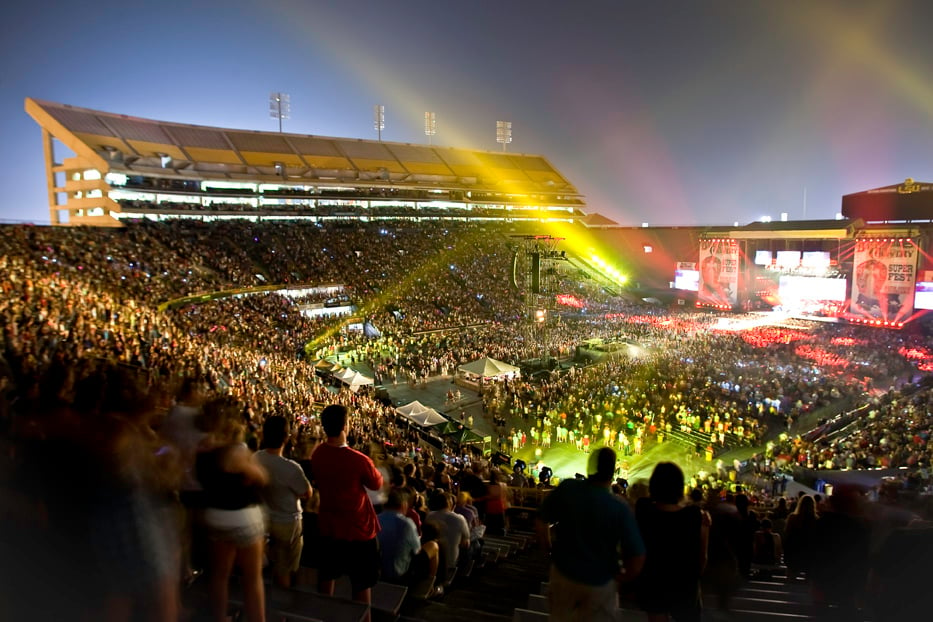 Organizers of Bayou Country Superfest have announced the two-day country music festival will return to Tiger Stadium in 2019, after being held at the Mercedes-Benz Superdome in New Orleans for the past two years.
The festival, which debuted in Baton Rouge over Memorial Day Weekend in 2010, brought country music's biggest acts to Baton Rouge during its seven-year run, not to mention millions of dollars in tax revenue to local government and spending with local businesses.
But after its initial success, attendance fell off between 2014 and 2016. Following the 2016 festival, LSU officials said Tiger Stadium would not be able to host the event for at least two years because of extensive renovations, which have now been completed.
Terms of the deal have not been finalized, according to sources, who say LSU and Festival Productions Inc.-New Orleans—which co-produces the event with AEG Live—have reached an agreement in principle and want to begin booking performers and promoting ticket sales.
The 2019 festival will once again be held on the Saturday and Sunday of Memorial Day weekend, May 25 and 26.
Read Daily Report PM for more details.