'LaPolitics': The task force structure, personalities behind state's response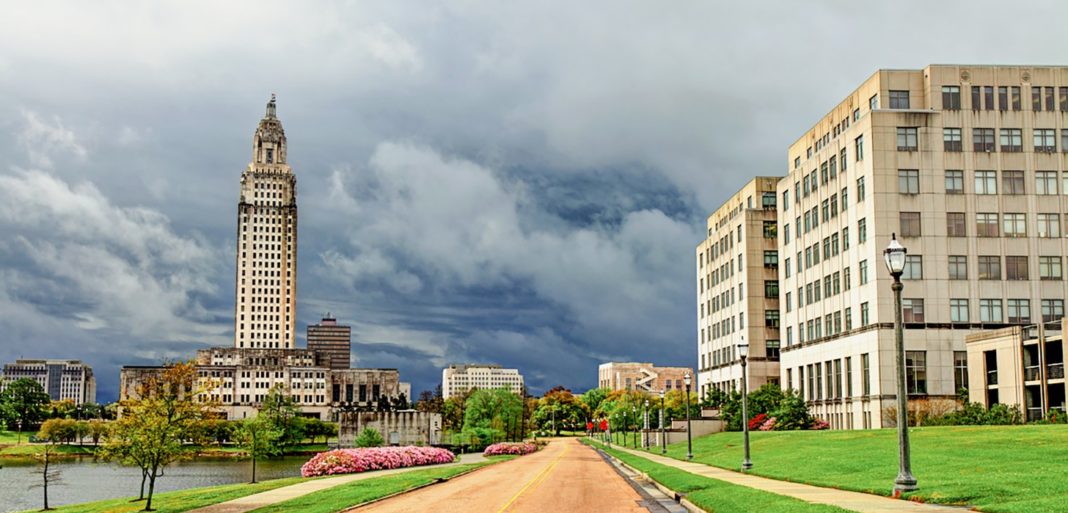 The major disaster declaration for Louisiana that was approved this week by President Donald J. Trump not only sets the stage for an influx of federal money and assistance, but it also reveals the bare bones of the state's COVID-19 response and recovery operation. Requested by Gov. John Bel Edwards, it was the fourth major disaster declaration filed on behalf of the state since 2013 (prior incarnations were for severe storms and flooding).
According to the letter, Jim Waskom was tapped as the governor's authorized representative, or GAR, and Casey Tingle is serving as both the alternative GAR and the state coordinating officer, or the SCO. Remember their names; together they serve as the tip of the governor's spear when dealing with FEMA and other aspects of preparation, response and recovery.
Both men are fixtures in the Governor's Office of Homeland Security and Emergency Preparedness. Waskom, GOHSEP's director, formerly practiced law in the Acadiana region and is a retired Army colonel with three combat tours (he served 30 total months in a combat zone). Tingle, a Shreveport native whose public service dates back to the Road Home program, is GOHSEP's deputy director and chief of staff. He's also a seminary grad. "That comes in handy right now," Tingle said with a laugh during an interview Tuesday.
Then there are "several new task forces (that) have been activated at the state level to assist with the COVID-19 pandemic," according to the governor's letter. These task forces serve an important advisory role, but they also break with tradition and may seem new to those who work the disaster beat.
When a disaster usually strikes in Louisiana, the structure for organizing and coordinating state resources typically falls under 16 different emergency support functions, ranging from search and rescue and firefighting to communications and transportation.
"But this time it was really all happening under just one of these functions, the one led by LDH," said Tingle, referring to "ESF-8 Public Health + Medical Services," the function for which the state health department serves as the lead agency. "The uniqueness of this event was that it was happening in one emergency support function, so as tasks appeared we created these ad hoc groups, and then we continued to break those tasks assigned to them apart and then break them apart again."
The disaster declaration identified 12 task forces:
Medical Surge Logistics

Hospital Medical Surge

Isolation and Quarantines Sites

Drive Through Testing Sites

Logistical Distribution

Feeding Task Force

Small Business Support

EMDAC (This stands for the Emergency Management Disability and Aging Coalition)

WebEOC/Zoom Ops (WebEOC is the system being used to take in and address requests from parish-level emergency preparedness outfits. Zoom Ops refers to the web-based video conferencing system being used by government employees to communicate.) 

Procurement

Future Ops Cell (This is the crystal ball task force, and it's charged with looking ahead and identifying future challenges for the state.)
The declaration lists these task forces by title only, with no descriptions, and Tingle added that the listing was not all-inclusive. "Some of them are done with the bulk of their work or they have actions that are currently being executed, and some of them are still very active," Tingle says.
The procurement and small business task forces, Tingle agrees, will generate a great deal of interest and "will certainly be ongoing." He adds, "Moving forward, you're likely to see something else created on the economic development front, too." 
As for the membership of each task force, he says it was "pretty fluid." Still, it consisted almost entirely of government workers from the usual suspects, like the state health department, State Police, Governor's Office, GOHSEP and so on. "We are reaching out to private entities as well should we need that assistance," Tingle says.
But will there eventually be a lead task force? The Louisiana Recovery Authority, for example, was used in 2005 following Hurricanes Katrina and Rita and again in 2008 in the wake of Hurricanes Gustav and Ike.
"Not that I'm aware of," Tingle responded during his interview Tuesday, adding that the federal grant programs at play at the time necessitated LRA's creation and that nothing is set in stone for the ongoing response to COVID-19.
Jeremy Alford publishes LaPolitics Weekly, a newsletter on Louisiana politics, at LaPolitics.com. Follow him on Twitter, or on Facebook. He can be reached at JJA@LaPolitics.com.