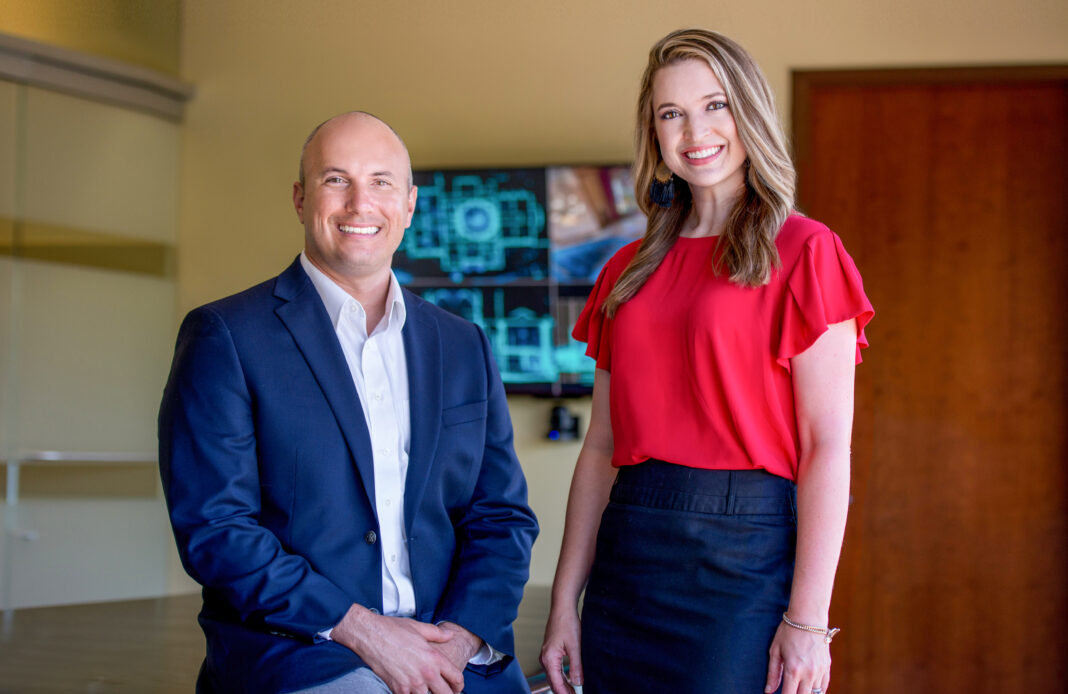 Because both sets of their parents own businesses and work closely together, Michael and Erin Franco always joked that it was inevitable they would someday do the same.
When Michael's engineering job was affected by the pandemic, it was the push they needed to take a leap of faith and start their own company together.
Michael's work for NASA and experience in the industrial engineering and construction field—as well as his years as a drone pilot—gave him an eye for emerging technologies that had growth potential for many industries.
Erin's marketing and public relations experience has enabled the company to tap into creative visual marketing services with these technologies as well.
WHAT SERVICES DOES YOUR COMPANY OFFER?
We offer 3D laser scanning and drone services that provide customized workflow, documentation, and marketing solutions for the commercial AEC industries, schools and more. Some of our clients' industries have been using 3D scanning and drones for years, and others are just beginning to get excited about the incredible possibilities of these technologies.
WHAT IS IT LIKE TO WORK WITH FAMILY?
We do not have everything all figured out, but we do maintain intentional, regular, and healthy habits of communication in our schedule. In some ways, the lessons and lifestyle of having a large family—we have five children—helped to prepare us to run a company together. We are familiar with one another's strengths and weaknesses, we try to keep a sense of humor, and we both know how to eat a big plate of humble pie on occasion.
WHAT VALUES OR PRINCIPLES GUIDE YOUR BUSINESS?
We do business with integrity and value strong, positive relationships. We want our clients to feel the care we take with each project. Our company allows us to provide for our family and contribute to our community together in a new way, and we take that seriously.
WHAT IS ON THE HORIZON FOR YOUR COMPANY?
Starting a company together in the middle of a pandemic was a major leap of faith, but we've been amazed at the growth we've had. We are excited to be expanding our services this summer with new drone and laser scanning technologies. We will be able to offer significant additional scanning and drone services for large commercial and industrial projects in particular. These technologies will be game-changing for some of our clients.
BATON ROUGE, LA   •  225.999.7017  •  REDSTICKVISUALSOLUTIONS.COM
---