Are the housing times a-changin' in St. Francisville?

St. Francisville and West Feliciana Parish—with rolling hills and historic antebellum plantations—are popular with tourists, but the area has struggled to build the housing and retail necessary to attract young families to live there.  (File photo)
---
In a state that has more than its share of charming places, West Feliciana Parish is a standout. With rolling hills, breathtaking antebellum plantation homes and the historic town of St. Francisville, the parish is a popular weekend getaway, tourist destination and retirement community.
But it's a hard place for young families to settle. There's not much commerce or industry, not many jobs and a lack of housing—especially for first-time homebuyers and middle class professionals like teachers and civil servants.
Parish leaders have been grappling with the problem for years, but it's difficult to solve. Much of the undeveloped land is closely held by a relatively few families and they've been unwilling to sell for a variety of reasons, not the least of which is fear of altering the beloved community culture.
There are signs of change, however. In the past several months, parish officials have approved plans for two new upscale residential developments, and a third is up for approval in August.
Perhaps more significantly, the West Feliciana School Board is working wit the St. Francisville Area Foundation on a master plan for a 21-acre tract it owns that could be redeveloped into a medium or high density residential community of affordable or "workforce" housing for the young families the parish so desperately needs to attract.
"It's the perfect infill development. We're hoping it will be done in a way that will build smaller houses for first-time homebuyers and for young families, which is our most important need."

—Kevin Couhig, West Feliciana Parish President, on a proposed 21-acre master plan project
It's a small step, says Parish President Kevin Couhig, who has been an advocate for growing the parish since taking office in late 2013, but a significant one that West Feliciana needs if it is to survive.
"It's the perfect infill development," Couhig says. "We're hoping it will be done in a way that will build smaller houses for first-time homebuyers and for young families, which is our most important need."
By some estimates, as few as 15 families still own the vast majority of the 273,000 acres in West Feliciana Parish, and they've generally resisted redevelopment. And they've been able to do so because property taxes are still low in the parish, thanks to significant local taxes paid by the River Bend nuclear power plant—though millages have increased in recent years due to plant depreciation as well as a parish-wide decline in sales tax revenue. Moreover, there's a firmly rooted property rights mentality that has kept development out of all but 10% of the parish.
Of that developed area, just 3% accounts for residential development of single family homes—a mere 8,000 acres. Since January 2014, just 267 single-family homes have changed hands.
"People want to come here but the inventory is minimal and even more so since the flood," says veteran realtor Gaye Landry. "You come to West Feliciana and you might have four or five houses to look at. That's all."
Couhig has actively been trying to change this, going so far as to market the parish in an advertising campaign. He's identified five tracts totaling some 1,000 acres that are suitable and shovel ready for residential development, and has been trying to push for residential developments on those tracts.
Additionally, he is talking to several landowners with large tracts along Highway 61 in the southern part of the parish, trying to convince them to put their property on the market.
"We have the infrastructure in place in that area to handle new residential, and we did a housing study last year that shows demand is there," he says. "So we just need the inventory."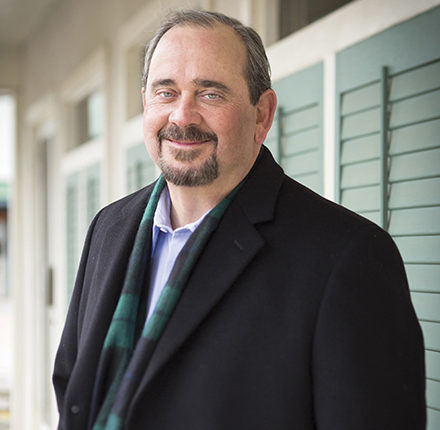 While those efforts are underway, some new inventory is scheduled to come on line within the next year. Three new high-end developments are in various stages of planning and development. In June, the West Feliciana Parish Council approved plans for Sage Hill Trace, a 158-acre subdivision on Sage Hill Road that will comprise a total of 28 five-acre lots in two phases. Construction is expected to begin later this year.
Long Leaf is being developed just off Highway 61 across from Afton Villa Gardens near Catalpa Plantation. The 52-acre subdivision of estate homes will include nine lots of between two and eight acres each. Infrastructure work has been completed, and home construction could begin by early fall.
Plans are also in the works for a new low-density section of The Bluffs to be called The Arbors at The Bluffs. It will comprise 19 lots near the golf course ranging in size from nearly two acres to more than 13 acres each. Though the Planning and Zoning Commission hasn't yet approved the plans, developer Ken Carter, who co-owns The Bluffs, says preliminary plans have been well received.
While the three new developments are positive for the parish in many respects, together they will add fewer than 50 homes to the market. More to the point, those homes will be built on large lots and will be out of the $175,000-$200,000 price range of the young families Couhig is trying to attract.
That's why parish officials and the St. Francisville Area Foundation are working on plans for a small, medium density neighborhood of homes in the Pecan Grove neighborhood of St. Francisville. The West Feliciana Parish School board has long owned a 21-acre tract that was the site of the old St. Francisville High School, which closed in 1979. More recently, buildings on the site housed several nonprofit organizations.
Over the past year, the parish has helped the nonprofits relocate to new offices and has razed the buildings and cleared the land. The school board and the foundation are now working jointly on a master plan to redevelop the site. Earlier this summer, the foundation hired a Pittsburgh-based design firm to create the plan, which will center on some sort of infill, residential development. Couhig is hoping for high density. He believes the more houses the development yields, the better.
"At 20 acres you could do a fair number of lots on that property so I'm pushing for density," Couhig says. "We're hoping it will be a real nice little development that will bring in young families."
Given West Feliciana's resistance to dense developments, there will likely be spirited community debate over whatever plan emerges. But Couhig is optimistic the development will be positive, regardless, and could set the stage for additional developments down the line. His long term goal is see between 200 and 300 single family homes developed over the next three years, most of them in the $200,000 range.
"That would revitalize our community in a way that I think is important," he says. "Our best asset is our school system, and it's easier going here than commuting to the east. We just need the housing so young families can afford to come."
---
Developing trend

Three new developments are in the works in West Feliciana Parish that will help bring badly needed housing to the residential market. However, the developments won't do much to address the shortage of "workforce" housing available to first time homebuyers or middle class professionals. All three projects are low-density, estate-lot subdivisions that will collectively add fewer than 50 new homes to the market.

Meanwhile, parish officials are hoping to sell a 20-acre tract in St. Francisville that could be redeveloped into a high-density neighborhood of single family houses priced between $175,000 and $200,000. Plans for the projects are still preliminary.

Sage Hill Trace

Where: Sage Hill Road

When: Construction is expected to begin later this year.

Who: Cecil Graves

How big: 158 acres; 28 five-acre lots to be developed in two phases

Long Leaf

Where: Off Highway 61, across from Afton Villa Gardens near Catalpa Plantation

When: Infrastructure is complete. Home construction could begin later this year.

Who: Carter Leake III

How big: 52 acres; nine lots of between two and eight acres each.

The Arbors at The Bluffs

Where: The Bluffs

When: Planning and Zoning Commission is scheduled to vote on the plans in August; construction could begin this fall.

Who: Ken Carter and Jerry Dodson

How big: 107 acres; 19 lots ranging in size from about 2 to 13 acres each.