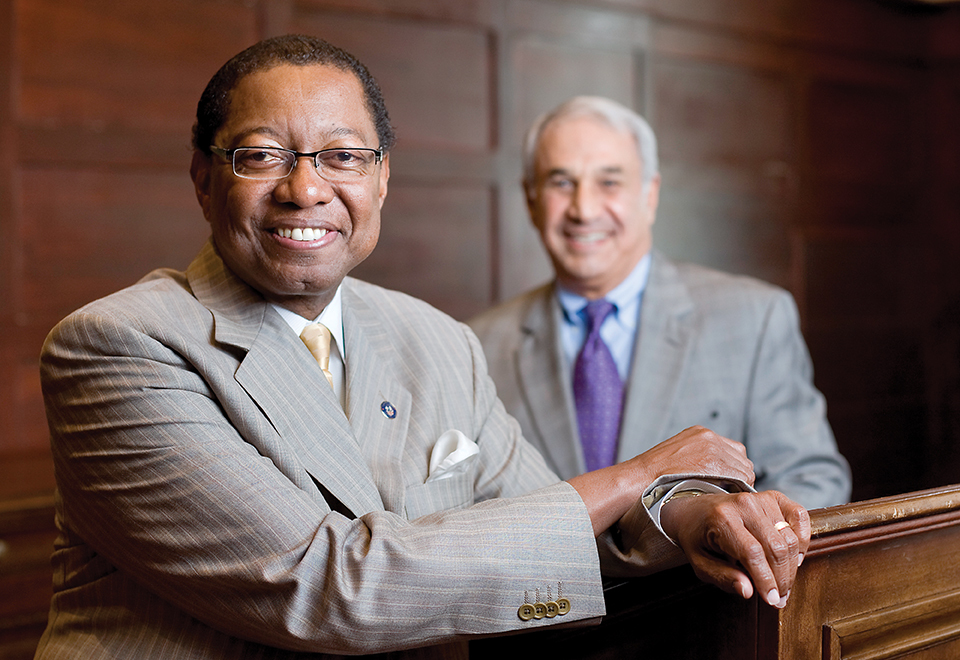 It came as little surprise when, on Nov. 3, East Baton Rouge Redevelopment Authority President and CEO Walter Monsour announced his resignation from the agency, which he has headed since its inception.
For several months, Monsour had suggested he might step down from the RDA to help save the cash-strapped agency the more than $300,000 a year it pays him to lead redevelopment efforts in inner city Baton Rouge.
But after Mayor Kip Holden said he wouldn't allocate any money for the RDA in the 2015 budget, sharply criticizing Monsour's performance at the agency's helm and questioning why the RDA is running out of money, Monsour was left with little choice than but to resign.
That Monsour, one of the most powerful and hitherto effective and capable leaders in the city, would have been forced out of a position that was tailor-made for him seven years ago was one of the more intriguing side shows in this RDA story. After all, why did Holden suddenly take such venomous aim at his one-time ally and friend?
Whatever the answer, that question is merely a distraction from the real issue now on the table: namely, what happens to the RDA now that Monsour is gone and no permanent source of funding has been identified?
In the short-term, likely nothing. In a statement following Monsour's resignation letter, RDA Board of Commissioners Chairman John Noland said an interim CEO would be named and all existing employees would remain on staff for the time being.
That interim has already been tapped and his/her appointment should be made public this week or next. Those familiar with machinations behind the scenes say this temporary CEO is someone who has worked closely with City Hall and the business community and also has experience in redevelopment. It's also a safe bet this person is unlike the strong-willed Monsour in temperament and approach, if not also gender and race.
The RDA also has enough operating funds to stay in business through December 2015. A lot can happen between now and then. The most successful redevelopment authorities in the country have multiple funding sources, including grants, dedicated milages, general fund allocations, and private donations. Perhaps additional funding sources will be identified between now and the end of next year.
But long term, the RDA's future is still unknown. Holden says he would not be opposed to a "hybrid RDA" that would have some sort of working relationship with other redevelopment agencies. Specifically, he points to the city-parish Office of Community Development, the Gulf Coast Housing Authority, the Mortgage Finance Authority and even the non-profit Habitat for Humanity as examples of organizations that could take on or take over some of the work of the RDA.
But who will be calling the shots? The mayor? The RDA board? Or perhaps the Baton Rouge Area Foundation?
"There are several options out there," the mayor says. "There are a lot of movers and shakers in Baton Rouge. They are going to have to come to the table. … There are a lot of unknown factors right now."