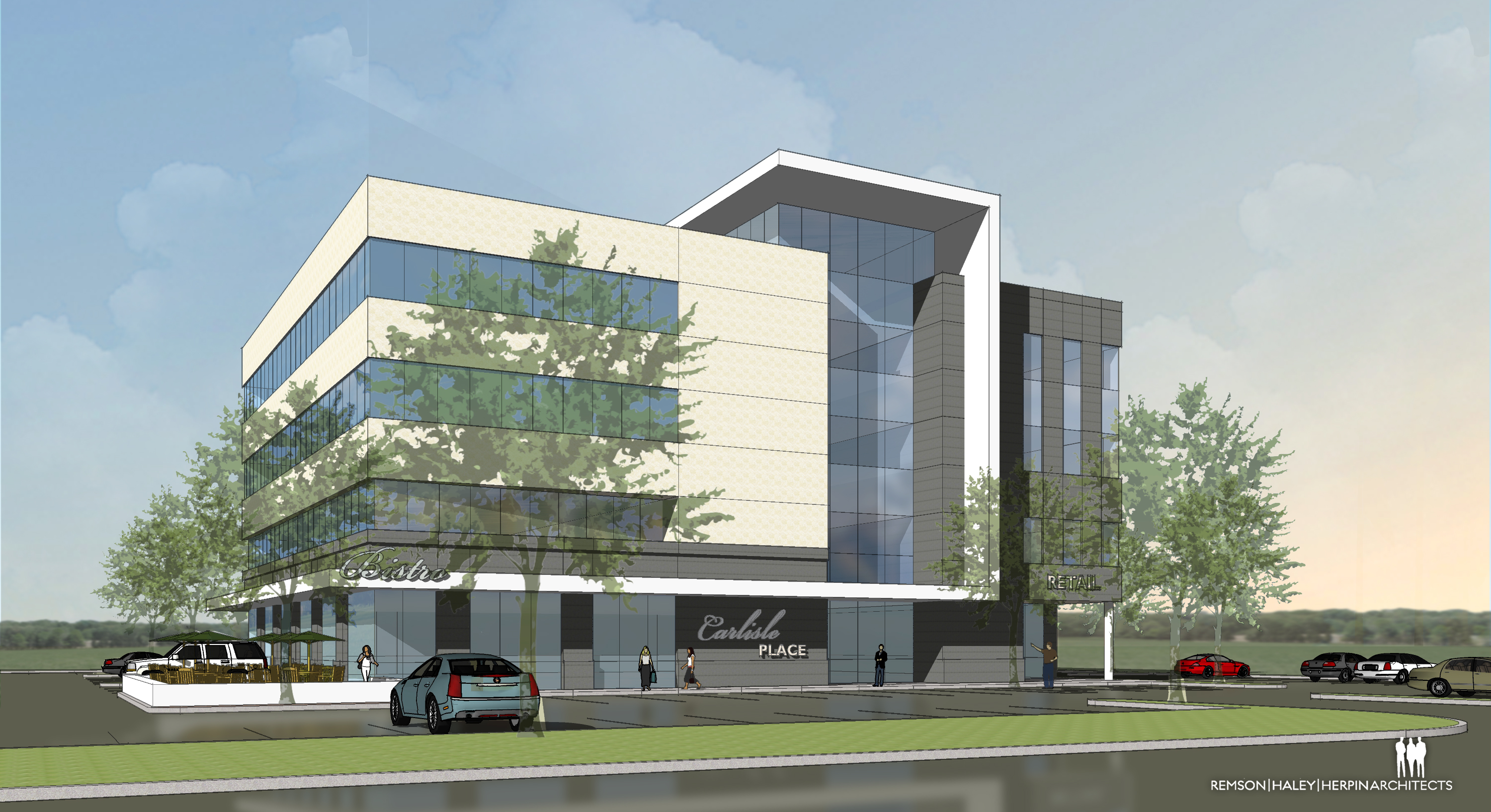 Livingston Parish is getting its first "high-rise."
The city of Denham Springs has announced that construction is set to begin this fall on Carlisle Place, a four-story retail and high-end office building at the northwest corner of Bass Pro Boulevard and South Range Avenue. The 44,000-square-foot structure will house an international movie production studio on the top floor.
In making the announcement, city officials note it will be the tallest building in Denham Springs and Livingston Parish to date.
Remson | Haley | Herpin Architects is designing the project, which is expected to be completed in the spring of 2016. It will be part of Riverside Landing, which is being developed by Jacob Fa-Kouri near Bass Pro Outdoor Shops.
The developer is Carlisle Place Development LLC, operated by Bhagirath Joshi and Alaknanda B. Joshi of Denham Springs. The two operate a number of LLCs together and independently, including Shiv Hospitality, Om Hospitality and Carom Hotels Enterprises. Bhagirath Joshi also is listed as the registered agent for Mahee Productions and Mahee Film Fund I, which is domiciled in Delaware. A website for Mahee Productions notes the independent film production company has a subsidiary in Vadodara, India, and specializes in documentary and narrative feature films. In 2012, according to IMDb, it produced Veer Hamirji – Somnath ni Sakhate. —Penny Font