Cook: Warehouse set for Balis Drive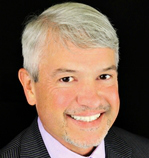 The new owner of a vacant 2.6-acre site on Balis Drive, behind the Wal-Mart on College Drive, plans to improve the land with an office warehouse.
Balis Drive LLC, represented by Jacob M. Richardson, bought the land on Jan. 31 from CRPM Investments, represented by Robert Pettit III, for $940,000, or about $8.30 per square foot. Pettit is a principal in the firm of Waters & Pettit Commercial Real Estate.
The site had originally been listed for sale with Waters & Pettit for $1.195 million, or about $10.55 per square foot.
"We intend to build about 42,000 square feet of good, quality, multitenant warehouse space," says Richardson, noting the land is zoned for such use. "We have several potential tenants that have expressed pretty strong interest, and we expect to lease it up fairly quickly."
W.E. HECK COURT LOTS SELL
Two lots on W.E. Heck Court, just off Coursey Boulevard, sold on Jan. 27. Combined, the lots measure 2,061 square feet, and sold for $112,500, or about $5.50 per square foot. The seller was Muscled Hamster LLC and the purchaser was QPS of BR Commercial LLC.
The property was brokered by Doug Ferris with RE/MAX First Commercial and Scot Guidry with Mike Falgoust and Associates. Guidry says the new owner intends to construct a 6,400-square-foot multitenant office warehouse on the site. Plans call for four suites, each measuring 1,600 square feet. Rental rates will be about $1,300 per month, or $9.75 per square foot, Guidry says.
NET LEASE DEALS ARE HOT
Purchases of net lease properties are becoming more and more desirable to investors. Three deals of interest took place recently.
Old Hammond Real Estate LLC bought the TCI Tire Center at 15817 Old Hammond Highway on Jan. 31 from Delta Growth Tire 2 LLC for about $2.44 million. The property includes a 12,810-square-foot building on a little more than three acres.
The sale price works out to about $190.63 per square foot, but the investors were likely not really interested in that figure. They were probably more interested in the income it's producing. TCI Tire Center has a long-term lease in place, at a rate that generates a 7.25% capitalization rate. Cap rates are rates that brokers use to analyze the return generated based upon net income and total price.
Another net lease sale of note is the Dollar General at 14486 La. 31 in St. Amant. Exchangeright Net Leased Sale 1 LLC bought it from St. Amant DG LLC on Feb. 9 for about $1.66 million. The building contains 9,026 square feet on roughly 1.7 acres, so the sale price works out to about $185 per square foot. Based upon the net income from the rent, the property generates a cap rate of about 6.5%.
The third deal was for the Family Dollar at 5608 Plank Road in Zachary. The 9,180-square-foot building is situated on a 2.9-acre site and sold for $1.998 million, or about $217.50 per square foot. The cap rate generated by this sale was around 6%.
The investors in all three of these deals are looking for safe income generated by national tenants.
Tom Cook of Cook, Moore and Associates has been an independent real estate appraiser for more than 20 years.