Cook: Red River Bank buys more land on Summa Avenue for main branch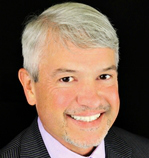 Red River Bank has purchased additional land on Summa Avenue, behind its branch bank on Essen Lane, with an eye on developing a central location for its Baton Rouge area operations.
Years ago, before Red River Bank acquired the Essen location, the site housed a Hancock branch, which was torn down to construct a building that was briefly occupied by Teche Federal. When Teche tore down the Hancock branch it left some land vacant for future expansion. Red River Bank intends to add additional office space but needed the adjoining land for additional parking.
Red River Bank bought the property for $620,000, or about $31 per square foot, from Baton Rouge/Summa LLC, represented by William Spatz. The site measures 115 feet on Summa Avenue and encompasses about 20,000 square feet.
The property is encumbered by a 20-foot servitude of passage that provides access to the parking garage located behind the Jacobs Engineering building. Plans are to use the site for additional parking when Red River Bank builds a main branch on part of the property, which is occupied by the branch that fronts Essen Lane.
"We have plans to construct about 7,500 square feet of office space, which will consolidate our operations," says David Thompson, market president for Red River Bank. "The location is ideal because it is in the center of town, protected by a traffic light, and strongly influenced by the heath care anchors of Our Lady of the Lake hospital and Baton Rouge General."
WEST LEE AND BURBANK SALES
In July 2013, Burtelle LLC, Courvest LLC and Asterrone LLC purchased 67 acres near the corner of West Lee and Burbank drives for $12.8 million.
At one time, plans were to develop the site with a Target and a Home Depot, among other prospects. But when real estate values plummeted in 2007-2008 those plans were put on hold, and three new investors associated with V. Price LeBlanc acquired the property. Since then, there have been several sales of note.
The first was an April 2015 sale of 20 acres to C3-Baton Rouge LLC for a little more than $7 million. Arlington Townhomes and Manors was developed on the site. The second sale was for a roughly 1-acre site for the construction of a Burger King. JEC Real Estate purchased the property for $954,514.
The most recent notable sale took place on April 7, 2016. EVT Baton Rouge Louisiana LLC purchased a 17.5-acre tract wrapping around the corner of West Lee and Burbank drives for $6.2 million. The owner intends to develop the property with, among other tenants, a Rouses Supermarket. Justin Langlois and Ben Graham with SVN | Graham, Langlois & Legendre brokered the transaction.
So in summary, the original purchase was for $12.8 million for 65 acres, and the three subsequent sales total almost $14.2 million—and there's still about 25 acres on the market.
Tom Cook of Cook, Moore and Associates has been an independent real estate appraiser for more than 20 years.