---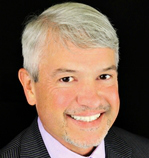 The building at 5625 Essen Lane that had been home to French Quarter Daiquiri since 1991 is undergoing a major renovation for The Cove, an upscale scotch and whiskey bar owned by Tom Ange that recently closed in CitiPlace on Corporate Boulevard.
"The space will be completely redone, the new occupant will tear out the dropped ceilings and push the bar back to create new space. They will really make it a nice space, because they want to cater to people who appreciate good scotch and bourbon," says Reiss Weil at Beau Box Commercial Real Estate, who represented Ange in the five-year lease deal for the building. "They will do some kitchen rehab, too, because they will sell some food."
Neither Weil nor Mark Hebert of Kurz & Hebert Real Estate, who represented the lessor, would reveal the rental rate but the building had previously been offered for lease at about $22 per square foot. The 3,600-square-foot building, situated near the Perkins Road intersection, shares parking with the adjoining Essen Crossing Shopping Center.
NEW CONSTRUCTION AT COMMERCE CENTRE
Commerce Centre, the Ascension Parish commercial park at the intersection of Airline Highway and La. 42, will get a new building next spring after a 30,797-square-foot lot was sold on Nov. 16 for $246,376, or $8 per square foot.
The buyer, Highland Park Investments LLC, plans to construct a 5,000-square-foot building that will be owner occupied, according to Lauren Buckholtz of Saurage Rotenberg Commercial Real Estate, who brokered the deal for the buyer.
"The purchaser has multiple businesses, so I'm not sure what business will occupy the space," says Buckholtz.
The seller was Commerce Center 42 LLC, represented by manager Melissa Heck Brown. Scot Guidry with Mike Falgoust & Associates represented the seller as their broker. The buyer was represented by manager Shane Richardson.
"The price of $8 per square foot is pretty well set," says Guidry. "The owners don't negotiate on price too much because they know the value of the location."
NINE ACRE SITE SELLS IN GONZALES
A nine acre site on Kling Road in Gonzales was sold on Nov. 15 for $260,000, or about $28,900 per acre.
The site was improved with two mobile homes that had very little contributory value, according to Guidry, who brokered the transaction. The seller was Tiffany Nicole Heck of Baton Rouge and the purchaser was SLC LLC, whose managing partner is John Grady Melancon. The purchaser's real estate broker was Barbara Dixon.
"I don't know if the purchaser has any immediate plans for the property at this time," says Dixon.
Melancon owns several large tracts in close proximity to the site, so he likely purchased it to control what goes on around his other holdings.
Tom Cook of Cook, Moore, Davenport and Associates has been an independent real estate appraiser for more than 20 years.