Cook: Apartments set for Conway

Officials, brokers and developers break ground on the Conway planned community in May 2016. (Photo courtesy of C.J. Brown Realtors).
---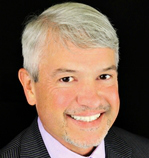 A notable apartment developer has purchased land in Ascension Parish's Conway Plantation development and plans to build some 300 upscale units on the property.
Heritage Acquisition Company LLC, represented by George R. Walker III, purchased a more than 20-acre parcel for $3.6 million, or about $4.15 per square foot. The seller was Conway Development LLC, represented by Robert W. Daigle of Southern Lifestyle Development. The deal closed Dec. 27.
Conway Plantation, situated at the intersection of Interstate 10 and La. 44, is an upscale, mixed-use development with commercial and single-family residential lots. The project has multiple zoning designations, including traditional neighborhood development, commercial, multifamily and residential.
Heritage Acquisition plans to build a high-end apartment complex, says Ben Stalter with Maestri-Murrell Commercial Real Estate, who is marketing the project. The company is known for good, quality projects. It also developed the Audubon Park Apartments on La. 64 in Zachary, across from the Americana development.
Getting multifamily zoning approval has been difficult in Ascension in recent years, but this site was part of a much larger development plan that designated this 20 acres for multifamily use. The apartment project will get underway in the next six weeks.
HOME FURNITURE BUYS SITE OFF SIEGEN
HFC Properties LLC, part of the Home Furniture company, has purchased a 5.48-acre site on Julia Aubin Drive, behind the All Star Kia dealership on Siegen Lane, for $6.36 per square foot.
The parcel is left over from when All Star Automotive Group constructed the nearby Kia dealership. The plot had initially been listed at $6.50 per square foot. Mark Hebert with Kurz and Hebert Commercial Real Estate represented the seller, All Star Automotive Group, and Brent Garrett with Beau Box Commercial Real Estate represented the buyer.
"We had a lot of interest, but the seller was pretty firm on their price so it took some time to sell it," Hebert says. "The city promised to improve Julia Aubin Drive before the flood took place, but most of the city's resources have been spent dealing with the flood. They still intend to put culverts in the ditches and improve the shoulders this year."
MURPHY OIL BUYS BURBANK-LEE SITE
Murphy Oil continues to expand with the acquisition of a parcel at the southwest corner of Burbank and West Lee drives for $1.6 million, or about $20.50 per square foot. The convenience store chain plans to build a state-of-the-art store on the site.
Represented by Mindy West, Murphy Oil purchased the property from Worthmore Corner LLC, represented by H. Hunter White III. Brokered by Beau Box of Beau Box Commercial Real Estate, the sale closed in early December.
The nearly 1.8-acre site has 335 feet of frontage on Burbank Drive and 278 feet on West Lee Drive, and is larger than most typical convenience store sites.
Tom Cook of Cook, Moore and Associates has been an independent real estate appraiser for more than 20 years.