Cook: Apartments proposed for Juban Crossing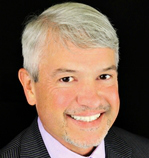 Juban Crossing developer Stephen Keller has sold land in his Livingston Parish development to Continental Properties, which plans on building an upscale apartment complex on the site.
Creekstone Juban I LLC, represented by Keller, sold the roughly 17.3-acre parcel to Continental 375 Fund LLC for $3.82 million. The site is situated on Crossing Way, directly across the street from Movie Tavern.
Plans for the apartments, which will be called the Springs at Juban Crossing, call for a mix of studio, one-, two- and three-bedroom units. There will also be garage buildings for about 80 cars. Common area amenities include a large clubhouse, business center and fitness facility, which will have doors that will open to a private pool. The complex will be pet friendly, with the site plan allowing for two separate pet parks.
The sale was brokered by Jonathan Walker with Maestri-Murrell Commercial Real Estate.
"The location within Juban Crossing allows for excellent access to Interstate 12," Walker says, "and the amenities of the rest of the development make this a no-brainer to lease up very quickly."
Livingston Parish has begun requiring new projects to be engineered so that water displaced from buildings and parking lots built within the site do not run onto the adjoining owners' property. The 17.3-acre site includes an 0.6-acre detention area. The usable area is about 16.7 acres, and the sale price per square foot works out to about $5.25 for the usable area.
ALL STAR PLANS TWO DEALERSHIPS AT JUBAN
Creekstone Juban II LLC, represented by Keller, sold a 12-acre parcel to All Star Properties LLC, represented by Matt McKay, for a little more than $5.1 million, or about $9.75 per square foot.
According to sources close to the transaction, the property had been filled and compacted prior to the sale so it would be ready to be improved with buildings when All Star Properties closed the deal. All Star plans to build Kia and Nissan dealerships on the site.
The property is situated at the northeast corner of Interstate 12 and Juban Road, across from Juban Crossing. The survey indicates that it will have excellent visibility from I-12 and Juban Road. Obviously, there is no access to I-12, and access to Juban Road is via a four-lane boulevard that is under construction.
LEVEL HOMES BUYS TWIN LAKES LOTS
In August 2016, Level Homes purchased about half of the third filing of Twin Lakes Estates Subdivision, situated on the north side of Denham Road in Central. On March 3, they closed on 15 more lots. Level purchased the 15 lots for a total price of $930,000, or about $62,000 per lot, from developer Jim Clark. Most of the lots have frontages of 80 feet by depths of 150 feet.
"We dug about 9 acres of lakes and built lots about three feet above the flood zone, so we did not have any trouble with flooding in the Great Flood of 2016," says Clark.
Level has been successful building and selling homes in the $250,000 to $350,000 price range.
Tom Cook of Cook, Moore and Associates has been an independent real estate appraiser for more than 20 years.