Baton Rouge's most expensive commercial deals of 2016

Burbank Commons sold for $14.9 million in 2016, as part of a larger acquisition valued at nearly $128 million. Stock photo
---
Baton Rouge apartment complexes were a hot commodity in 2016
Sales of multifamily developments dominated commercial real estate transactions in 2016. Of the 10 most expensive deals, six were for apartment complexes. Of those, some were high-end developments aimed at college students. But most were older, less expensive properties that attracted out-of-state investors. The multifamily sector is appealing to a larger group of investors than, say, retail, because it's more stable. Financing is also much easier to come by. Those who invested before the August flood are likely congratulating themselves on jumping in at the right time, as the historic disaster created a shortage of multifamily housing and drove up occupancy rates to nearly 100% across the local market. Here are Baton Rouge's most expensive commercial deals of 2016:
$128 million | Burbank Commons, The Cottages, U Club Cottages and University Crescent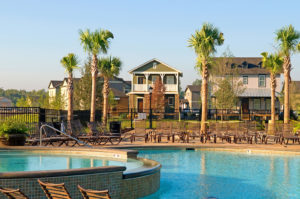 A Los Angeles-based real estate investment group acquired four student housing complexes near LSU in November in a deal totaling nearly $128 million. The sale was actually part of a larger transaction that involved a partnership between Saban Real Estate and Campus Advantage. Together, they acquired for $508 million a 12,083-bed portfolio of 19 student housing complexes that included properties in 11 university communities around the country. The four LSU-area properties were among them. They included: Burbank Commons at 4600 Burbank Drive, which sold for $14.9 million; The Cottages of Baton Rouge at 777 Ben Hur Road, which sold for $64.6 million; U Club Cottages at 5689 Brightside Drive, which sold for $21.8 million; and University Crescent at 4500 Burbank Drive, which sold for $26.5 million. Noteworthy among the local properties that changed hands was The Cottages of Baton Rouge, which at 382 units is one of the largest student housing complexes. Its sale price was $24 million less than the $89.5 million it sold for in 2012.
$14.75 million | 

Oaks of Kingsbridge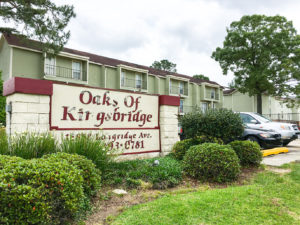 A New Jersey-based investor group, The Villas at Stone Creek LLC, acquired the 14.3-acre Oaks of Kingsbridge apartment complex off Sherwood Forest Boulevard in March from Three Forty Three Oaks Ltd. The sale price for the 343-unit complex was $14.75 million, or about $43,000 per unit. The complex, which has more than 15 different floor plan options and a mix of one- and two-bedroom flats and townhomes, was about 80% occupied at the time of the sale. The new owners have committed to updating the 45-year-old complex, promising to spend some $4.5 million on renovations and bringing their total investment in the project to $19.25 million, or about $56,000 per unit.
$10.25 million | 

LA Fitness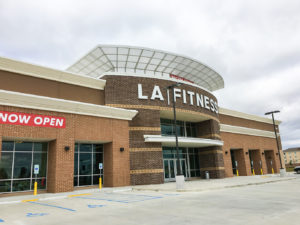 A California investment firm purchased the LA Fitness building on Siegen Lane in February for $10.25 million and leased the building back to the fitness company. Ardell Investment Co., based in Newport Beach, California, bought the building and the 5.6-acre tract on which the building sits from Fitness International, the California-based parent company of LA Fitness. The facility is roughly 38,000 square feet and features an indoor pool and sauna. Fitness International purchased the land in March 2014 for $1.3 million. The lease does not say how long the initial term is for, but there are four five-year options at the end of the agreement that can be triggered. The fitness company has more than 650 locations in the U.S. and Canada.
$9.5 million | Goodwood Place Apartments and Towne Oaks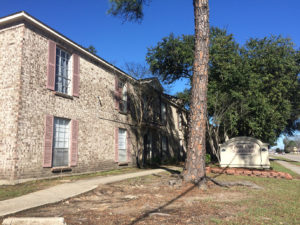 In November, Multifamily Management Inc., a Mobile, Alabama-based real estate company, purchased two Mid City apartment complexes for $9.5 million from Provident Resources Group, a nonprofit organization that develops and operates health care, senior living and multifamily housing developments. The two complexes that were part of the deal are the 184-unit Goodwood Place Apartments and the 96-unit Towne Oaks Apartments, both of which include a mix of market rate and affordable housing units. MMI promised to make modest investments updating and renovating the properties. The acquisition will grow MMI's footprint in the Louisiana market. The company owns or manages dozens of multifamily complexes in the state, including two in Baton Rouge—Edgewood Apartments and Teakwood Village.
$8.8 million | Hidden Pointe Apartments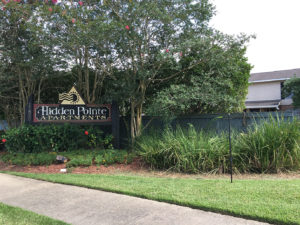 An investment group assembled by A.C. Lewis Management purchased the 124-unit Hidden Pointe Apartments in June for $8.8 million, or $71,000 per unit. The complex, located at 11850 Wentling Ave. near South Sherwood Forest Boulevard, is a Class B community with 120,000 square feet of rentable space. The purchase increases the number of properties A.C. Lewis Management owns in Louisiana to 13. At the time of the purchase, company management said they plan to upgrade kitchens and baths as units turn to take advantage of the growing local market along Airline Highway. Hidden Pointe consists of one-, two- and three-bedroom apartments ranging in size from 720 square feet to 1,200 square feet. Occupancy averages around 94%.
$8.5 million | Goodwood Plantation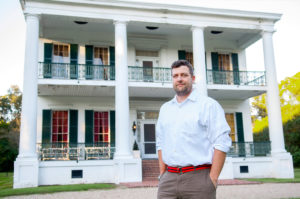 Developer Mike Hogstrom (left) of Onsite Design and Development took a key step forward in the development of his residential community Adelia at Old Goodwood Plantation Subdivision in February, when he purchased the 165-year-old Goodwood Plantation home around which the community will be built. In a deal that was brokered by Barbara Dixon of Dixon Realty, Hogstrom's Adelia Development Company paid $8.5 million to Thomas Babin and Anna Babin Neal for the home at 7037 Goodwood Blvd. and the adjoining 17 acres. He is co-developing the 46-lot subdivision with Charles Landry of Fishman Haygood law firm. Infrastructure work on the project is currently underway, and Hogstrom plans to begin construction on the homes in the second quarter of this year. So far, 35 lots—about 75% of the total–have been presold.
$6.5 million | CVS Pharmacy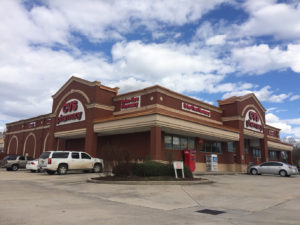 The CVS Pharmacy at 11705 Coursey Blvd. changed hands in August, when a group of California investors, Blue Sky North Tustin, acquired the property for $5.6 million from its Arizona owners, Cole CV Baton Rouge. The free-standing retail facility sits on 1.27 acres and has more than 14,500 square feet of retail space with an estimated potential gross income of $500,000. The facility was originally built for Eckerd's Drug Store in the early 2000s.
$5.5 million | Siegen-Perkins Plaza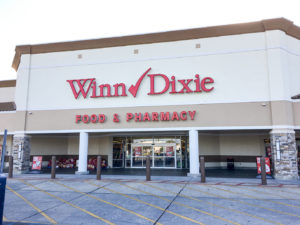 Developer Kevin Nguyen acquired the 7.1-acre site at 8601 Siegen Lane that is home to a Winn-Dixie supermarket for $5.5 million in a deal that closed in November. Nguyen's Siegen-Perkins Plaza acquired the property from Ellis Properties, a California investment firm that has owned the property for several years. Nguyen believes the acquisition is a good long-term investment. Winn-Dixie spent $1.5 million renovating the 50,000-square-foot store in 2015 and in 2016 renewed its 10-year lease on the site, which has a five-year option to renew. What's more, Nguyen already owns the adjacent 21,000-square-foot retail strip. Nguyen is currently renovating the strip center and doesn't have any immediate plans to change anything at the development, though he says there is enough space on the site to potentially develop an outparcel with a coffee shop or restaurant tenant.
$4 million | Woodside Manor Apartments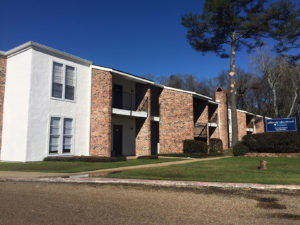 In August, a Florida private equity firm purchased the Woodside Manor Apartments at 1251 N. Ardenwood Drive for $4 million. The seller was the Federal Home Loan Mortgage Corp. of McLean, Virginia, which had acquired the complex by sheriff's deed in a 2015 foreclosure sale. The buyer was Florida-based Serenity Apartments at Baton Rouge. Serenity has declined to release additional details about the purchase or their plans for the 45-year-old complex, which has one-, two- and three-bedroom units.
$4 million | Georgetown/Melrose Plaza Apartments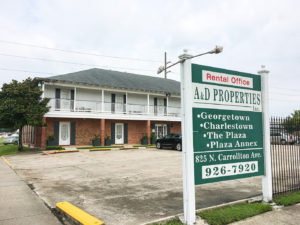 The Georgetown/Melrose Plaza Apartments changed hands in August, when Brousseau Properties acquired the development bordering North Carrollton Drive, Harry Drive and Titian Avenue for $4 million. The 80,000-square-foot development consists of 175 units in four, low-rise buildings.
ALMOST ON THE LIST
These transactions would likely have ranked near the top of the list of 2016's most expensive commercial real estate deals if their sales prices had been disclosed. Though we don't know how much they sold for, here's what we do know.
Towne Center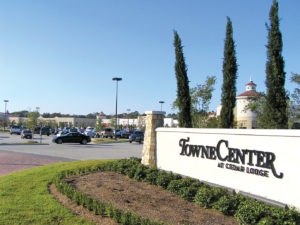 In March, a group of Houston, Texas-based investors led by the real estate company Moody Rambin acquired Phil Witter's ownership interest in the retail portion of Towne Center, a 440,000-square-foot upscale shopping center at the intersection of Corporate Boulevard and Jefferson Highway anchored by Whole Foods Market. The deal effectively ended a nearly six-year-old lawsuit between Witter, who owned a 50% share of the development, and his partners, Stephen Keller and Everett Jackson. Observers estimated the price of the sale to be somewhere in the range of $50 million. Keller and Jackson retained their 50% ownership interest in the shopping center and continue to manage it through their company, Creekstone Properties.
University Edge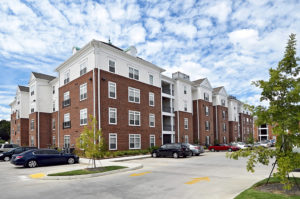 The Scion Group, a Chicago, Illinois-based company that owns and operates student housing developments throughout the country—including the 158-unit University Edge complex just outside the North Gates of LSU—acquired Dallas-based University Housing Communities, which made local headlines in 2015 when it paid a record-setting $108.6 million for the 287-unit University House Baton Rouge complex, also near the North Gates. The deal between the two companies, which was finalized in mid-June, created the largest privately held company in the country that both owns and operates complexes in the rapidly growing university housing sector. According to mortgage documents filed with the East Baton Rouge Parish Clerk of Court, The Scion Group, through an LLC, financed $672 million for the acquisition, though that amount did not represent the entire purchase price—only the amount that was financed.
Jefferson Place Condominiums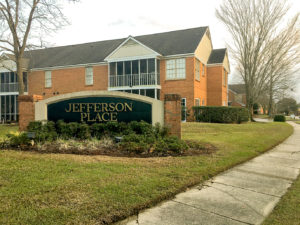 Atlanta-based Songy-Highroads, the firm owned by Louisiana-born developer David Songy, acquired 136 units in Jefferson Place Condominiums in January from local developers John Fetzer and Hardy Swyers. Documents filed with the East Baton Rouge Parish Clerk of Court record the sale price as $10. But Fetzer and Swyers paid $26.5 million in 2007 when they bought the 234-unit development, which at the time was an apartment complex. They converted the high-end units to condominiums and renovated the complex, which was built in the mid-1980s.
---
RELATED STORIES