Suburban Growth: Families and businesses moving into fast growing Ascension and Livingston parishes

The arrival of Bass Pro signified Livingston Parish was no longer simply a collection of bedroom communities.
---
Johnny Berthelot, a Republican state representative, recently drove around his district, a slice of Ascension Parish bordered on the west by the meandering Amite River and on the east by Interstate 10, a stone's throw from Pelican Point, the luxury golf neighborhood.
It was about a year since a dumbfounding storm sent the region's veinlike bayous roaring, a deluge of rain overwhelming the place Berthelot grew up in and scattering many of the parish's residents. A year on, and many were still not back in their homes.
However, in riding his district, what Berthelot also saw was an eye-opening amount of construction—new construction, rebuilding, renovating, refurbishing, expanding.
"It hasn't slowed down," he says.
Berthelot served as mayor of Gonzales from 1984 until 2008. In the early 1990s, he says he was looking for "anyone" to come to the area to develop commercial properties.
That's a far cry from today, where Tanger Outlets, Cabela's and the Lamar Dixon Expo Center have "made Gonzales," servicing not only the region's thousands of workers along the petrochemical corridor but even drawing people from Baton Rouge and New Orleans. A hotel boom has sprung up near Cabela's, providing beds for the thousands of industrial workers. In Livingston Parish, the landmark developments—Bass Pro Shop and Juban Crossing—have served as the next phase for a rapidly growing parish. The I-12 corridor has served as another catalyst for the area's burgeoning distribution and logistics industry.
Those developments likely wouldn't have happened without Ascension and Livingston parishes becoming two of the fastest-growing parishes in Louisiana—as the old real estate adage goes, retail follows rooftops.
Much of that growth—driven by an inextricable combination of white flight and classic suburbanization, among other things—can be traced to the desegregation battles of East Baton Rouge and the ensuing seismic shifts in school enrollment that have molded the Capital Region over the decades. Not only have the trends spurred the rapid growth of Ascension and Livingston parishes; they've also had far-reaching implications on race, class, politics, education and the flow of capital.
"The school system is far and away number one."

—Kyle Peterson, RE/MAX agent, on what's driving growth in Ascension Parish
Almost invariably, when exploring the population boom in Ascension and Livingston parishes, you'll hear about the schools.
"The school system is far and away number one," says RE/MAX agent Kyle Petersen, who studied the Ascension market for this year's TRENDS in Real Estate seminar.
"That's a huge draw into the area," says April Wehrs, CEO of the Livingston Parish Chamber of Commerce.
In 1981, nearly 30 years after the Brown v. Board of Education that held school segregation in the U.S. was unconstitutional, U.S. District Judge John Parker issued his own seminal ruling, instituting a busing policy to integrate the schools in Baton Rouge. Almost immediately, according to Tulane sociology professor Carl Bankston, 7,000 whites dropped out of the public school system in East Baton Rouge.
In the years since, a striking number of people—mostly middle-to-upper income whites—either sent their kids to private schools or moved. Livingston and Ascension parishes have been two of the biggest destinations.
"Whites said they would leave if judge Parker's orders were put into effect," Bankston says. "And they did."
Bankston has studied extensively school desegregation in Louisiana and across the country. His 2002 book, A Troubled Dream: The Promise and Failure of School Desegregation in Louisiana, which he co-wrote with Stephen Caldas, dedicates a chapter to East Baton Rouge's struggles to desegregate. The case during which Parker made his busing order would go on to become the longest-running desegregation case in the U.S. It didn't end until 2003.
Paradoxically, Bankston argues, Baton Rouge's well-intended desegregation efforts have had the reverse effect, with whites fleeing to private schools or public schools in other districts. According to his data, around a third of the white students in the greater Baton Rouge area were in Livingston and Ascension parishes by the end of the 1970s. By 2000, that number had risen dramatically; two-thirds of the white students in public schools lived in Ascension and Livingston parishes.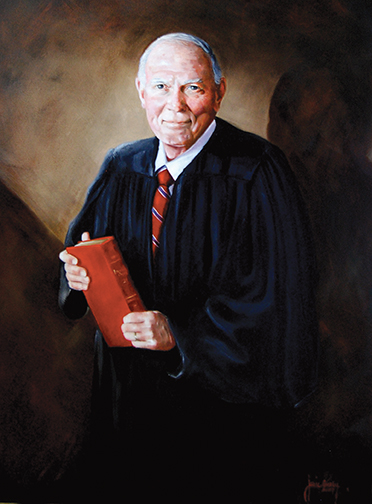 Diving into the links between race, socioeconomic status and school choice quickly becomes a web of complexity, interwoven with the competing notions of racism versus, as Bankston puts it, "rational self interest." After all, parents are innately apt to invest as much into their children as possible. In the realm of school choice, that has meant long-segregated schools remaining that way, even after years of busing.
But, Bankston says those discussing the topic should not shy away from the word "oppression" in describing how minority communities, historically, came to have less financial means and less social capital with which to spend on better schools. Leslie Grover, an assistant professor of public administration at Southern University, points out decades of government-backed housing policies that intentionally, and insidiously, segregated neighborhoods, concentrating poverty.
Today, 76% of East Baton Rouge public school students are African-American, and 89% are minorities, Louisiana Department of Education data show. The demographics of East Baton Rouge are starkly different; whites and blacks make up roughly the same proportion of the parish. By contrast, African-Americans make up 30% of Ascension public school students and only 8% of Livingston students, largely mirroring the demographics of those areas.
And as of last year, both Livingston and Ascension ranked among the top-performing school districts in the state, according to the Louisiana Department of Education. East Baton Rouge was graded a C, while both Livingston and Ascension received A grades.
"People who had advantages concentrated those advantages," Bankston says. "When we're talking about their children they want to invest as much of the not only financial capital but the social capital in their children as possible."
One of the biggest influences on the performance of students in a school is the performance of their fellow students, he says. While the links between race, income and educational performance are complicated, white students have historically outperformed black students, and the abrupt exit of whites from the school system has perpetuated a cycle of educational and financial hardship on the public schools in East Baton Rouge.
What has become clear in recent decades is a powerful trend in Ascension and Livingston parishes that has driven population growth and an ensuing surge of residential and commercial activity. It has also shaped the greater Baton Rouge area's politics.
Ascension and Livingston parishes have long been conservative areas, but the migration of whites out of Baton Rouge and into the suburbs has galvanized the Republican party in those places, making Livingston in particular one of the biggest hotbeds for the GOP in the state. The shift is leaving East Baton Rouge more and more likely to elect Democrats, says Michael Henderson, director of the Public Policy Research Lab at LSU.
Henderson says the shift is part of a long-run process that took years to get past the boundaries of East Baton Rouge. The trend of suburbanization has been happening since the 1950s, he adds, but has become increasingly visible in recent elections. Kip Holden, a Democrat, won the mayor's election in 2004, and the parish has voted increasingly Democratic since. East Baton Rouge voted 52% to 43% for Democrat Hillary Clinton in the 2016 presidential election Livingston Parish voted 85% to 12% for Republican Donald Trump.
While Livingston and Ascension parishes have historically been more conservative, East Baton Rouge's population shift has changed its politics as Republicans leave for neighboring areas.
Nearly all of these trends—white flight, suburbanization, geographic political sorting—have taken place elsewhere in the country, in varying degrees, as well as in New Orleans.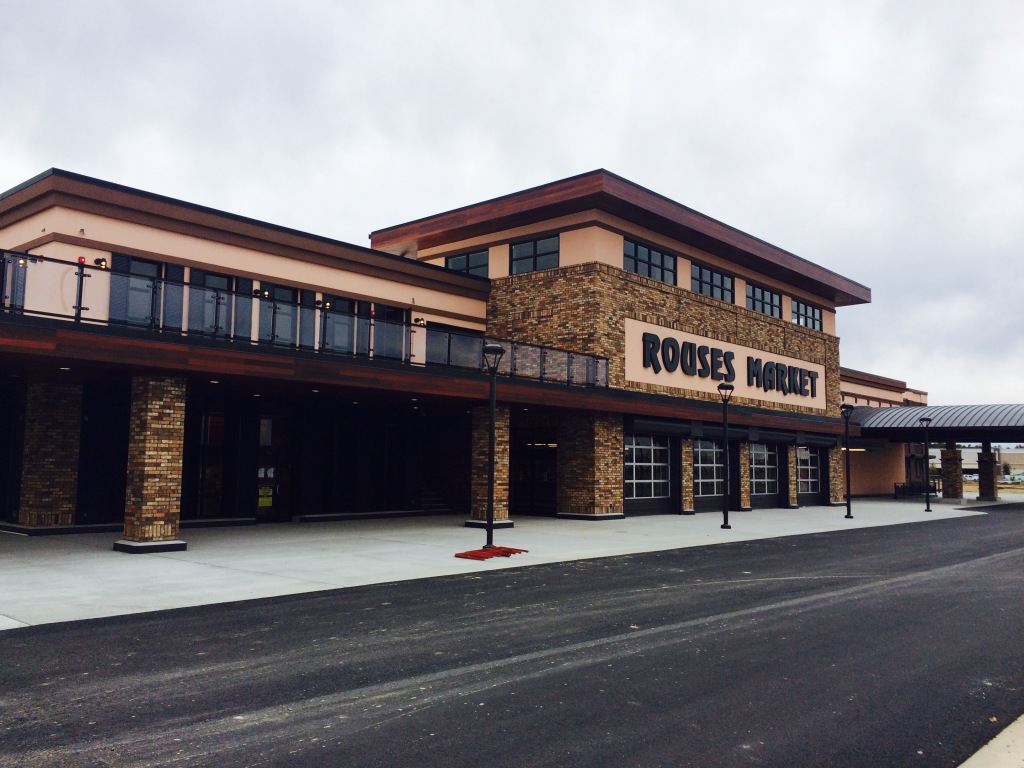 But aside from those forces, Ascension and Livingston parish residential markets have also benefitted from an obscure federal rule that allows home sales in rural areas to be financed with almost zero down payments, RE/MAX's Petersen says. He ballparks upwards of half of the homes he sells—largely to younger homebuyers—take advantage of the provision, the Single Family Housing Guaranteed Loan Program, which allows the buyer to access a government backed loan for certain homes in rural areas.
While Ascension is slowly becoming a more expensive place to live than Baton Rouge, Livingston is far more affordable. The median home sales price there was $169,000 last year, which is nearly $30,000 less than East Baton Rouge.
Both areas also benefit from industrial activity; Ascension contains many petrochemical plants, while Livingston is increasingly landing distribution centers who want easy access to the interstate without dealing with the traffic over the Mississippi River Bridge to Port Allen. Plus, the land is cheap.
In the past few years, Pepsi opened a new warehouse distribution center in Livingston; Martin-Brower relocated from Port Allen, building a $16 million distribution facility in Walker; and EPIC Piping opened a $45 million plant.
"In the future we'll see more logistics-type companies, distribution centers, and that sort of type of business locating in livingston," says Steve Legendre, of SVN/Graham, Langlois & Legendre. "Land is still cheap."
One of the potential challenges is the potential for flooding in both places, Legendre adds. But that does not appear to be slowing down the rebuilding and pace of new construction after last year's floods.
One day in the early 2000s, Jacob FaKouri was driving on I-10 in Gonzales, traffic slowing to a crawl, and he watched as car after car exited the interstate, pulling into the Tanger Outlet mall to go shopping. When he finally got to Denham Springs, on I-12, he looked out past the exit where cars were getting off the interstate and saw empty land.
"Everybody from Baton Rouge moves to Livingston Parish for the schools, but where do they shop? Baton Rouge," FaKouri says. "Let's give them a place to shop in Livingston Parish."
And he did, developing Bass Pro Shop, which has become not only a destination but something of an incubator for retailers and restaurants. Plus, he says, it put I-12 on the map.
"It's not 'dinky springs' anymore," FaKouri says. "You don't hear that anymore. It's Denham Springs."