Baton Rouge residential real estate is a seller's market

As soon as a house in Veranda, the latest filing at University Club, is built it goes under contract, says Heather Kirkpatrick with KDK Capital Region Realty.  (Photo by Don Kadair)
---
If you want to buy a home in one of Baton Rouge's traditional neighborhood developments—The Preserve at Harveston, The Settlement at Willow Grove or Long Farm Village—take a number and get in line.
These TNDs are some of the hottest residential areas in the real estate market right now, agents say. Their inventory is tight and demand is high, which is driving up home prices in these newer developments more than any other neighborhoods.
"Preserve at Harveston is definitely one of the hottest," says Trey Willard, an agent at Berkshire Hathaway HomeServices. "For the third phase, they already have lots of letters of intent. And Willow Grove is still rolling. They're selling out of the last lots they have."
Further east, Long Farm along Airline Highway is also a highly desirable area, says Heather Kirkpatrick with KDK Capital Region Realty. Kirkpatrick remembers when the subdivision's per-square-foot home prices started around $180. Now homes are selling at more than $200 a square foot. Real estate agents are seeing similar price appreciation patterns at Willow Grove and The Preserve.
Aside from new developments, though, homebuyers are also flocking to established Baton Rouge neighborhoods. On the higher end, University Club in particular has seen a lot of activity. Homes in more affordable areas—such as Kenilworth, Magnolia Woods, Hundred Oaks or Jefferson Terrace—are also selling quickly.
"I've had houses in Jefferson Terrace sell in 12 hours," says RE/MAX real estate agent Kyle Peterson. "It's not only new construction but well-established areas, too. If houses are maintained, desirable and priced correctly, they're selling quickly. Right now 53 percent of our houses are selling within 30 days. In 2015, that number was 25 percent."
Another desirable area with low inventory is the Bluebonnet corridor from Perkins Road to Nicholson Drive. Homes in neighborhoods like Springlake and Fairhill at Bluebonnet Highlands were on the market for an average of only 16 days in the last three months, Willard says.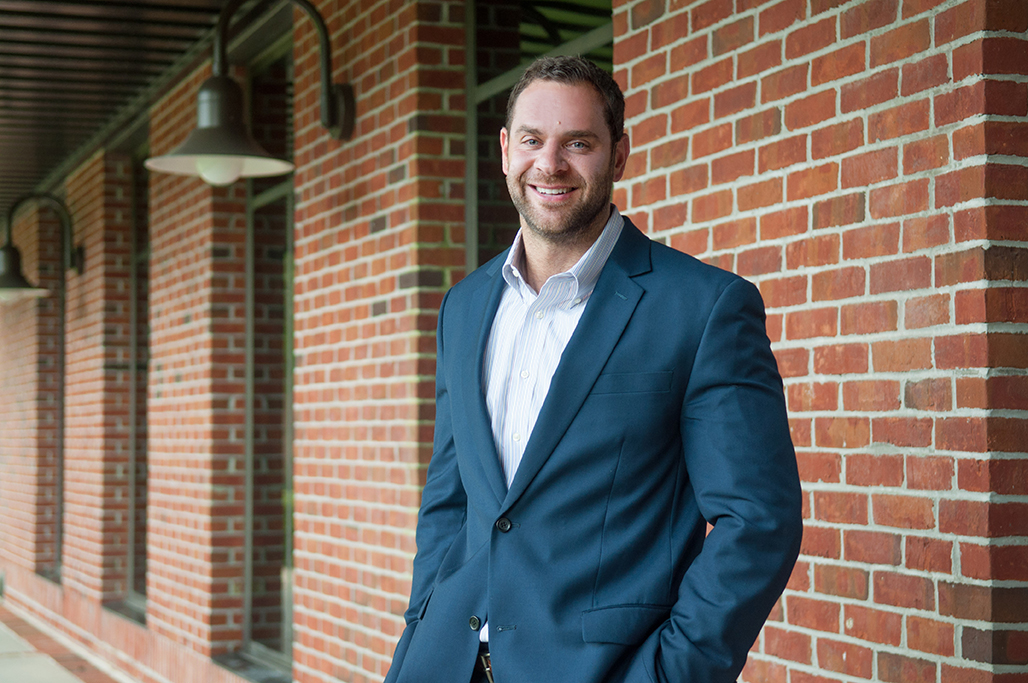 Traditional neighborhood developments, such as The Settlement at Willow Grove and The Preserve at Harveston, are the hottest residential areas in the Baton Rouge market, says Trey Willard, an agent at Berkshire Hathaway HomeServices.  (Photo by Don Kadair)
---
The price point that crushes all others, however, is $250,000 to $350,000. Older homes that have been renovated in popular neighborhoods, like Kenilworth or Westminster, often fall into this category. As long as the homes are updated, especially in the kitchen and master bath, agents say, people are buying.
"Houses selling for $350,000 and below are flying off the shelves," says Burns & Co. agent Quita Cutrer. "If it's a good house in a good area, I'd be surprised if stays on the market for one week."
If any sector of the market were overheating, Cutrer says, it would be homes in that price range because they are receiving several offers, causing buyers to up their bids. Homes in Magnolia Woods and the Jefferson Terrace area, for instance, have seen bid prices go up because they've received three to four purchase agreements.
"A buyer in that market better be ready to go with a pre-approval letter," she says. "If you're interested, you need to act."
Another hot area with hardly any inventory is the Hundred Oaks neighborhood, Kirkpatrick says. Whenever she gets a seller in that area, the home is gone before it even hits the market. She's also seen new developments in established neighborhoods take off recently.
"Houses selling for $350,000 and below are flying off the shelves. If it's a good house in a good area, I'd be surprised if stays on the market for one week."

—Quita Cutrer, real estate agent, Burns & Co.
The best example may be Veranda at University Club, which has more than 60 lots for upscale homes, starting at $420,000. As soon as a home is built in Veranda, Kirkpatrick says, it goes under contract. Other high-end hot spots in the works are Hilltop Place in Southdowns at Lee and Bennett drives, Township at Old Goodwood, Adelia at Goodwood Plantation and Overton Walk at Old Hammond Highway and Cove Court, which is almost sold out.
While new construction is a good sign for home buyers, low inventory and high demand remain, which means the market still heavily favors sellers. Willard says Baton Rouge has been a strong seller's market since early 2016.
The result is often rising home prices, but real estate agents like Peterson and Kirkpatrick aren't particularly concerned about the market overheating. Inventory has been low in Baton Rouge for years, Peterson says. As long as the local economy remains strong, the real estate market will as well.
"My advice is if you're buying in established location or subdivision driven by good school zones, you're going to be fine," Peterson says.
And interest rates are still low, Cutrer says, which makes now a good time to buy before they go up. Also, the Greater Baton Rouge Association of Realtors reports that median sales prices dipped 1% this year, even though prices had been on the rise the last two years. This could reflect prices skewed by flood-damaged home sales. It could also indicate the market is reaching its ceiling or a shift in available housing leaning toward cheaper homes.
Still, there's no denying prices in residential hot spots are rising, Willard says. That pattern cannot continue for much longer before buyers start to run into appraisal issues. When appraisals come in lower than sale prices, banks may not agree to lend the full amount.
"We are absolutely seeing prices appreciate and peak," Willard says. "How much more appreciation can there be? Prices will have to flatline."