5 faces to watch: Some of the hottest young real estate developers in the Baton Rouge market.

Mike Hogstrom, owner of Onsite Design + Development, is one of five young Baton Rouge real estate developers worth watching.  (Photos by Collin Ritchie)
---
These five young real estate developers are the city's new rising stars. With master planned communities, creative infill development, innovative commercial properties and traditional neighborhood developments, they are help change the Baton Rouge area landscape.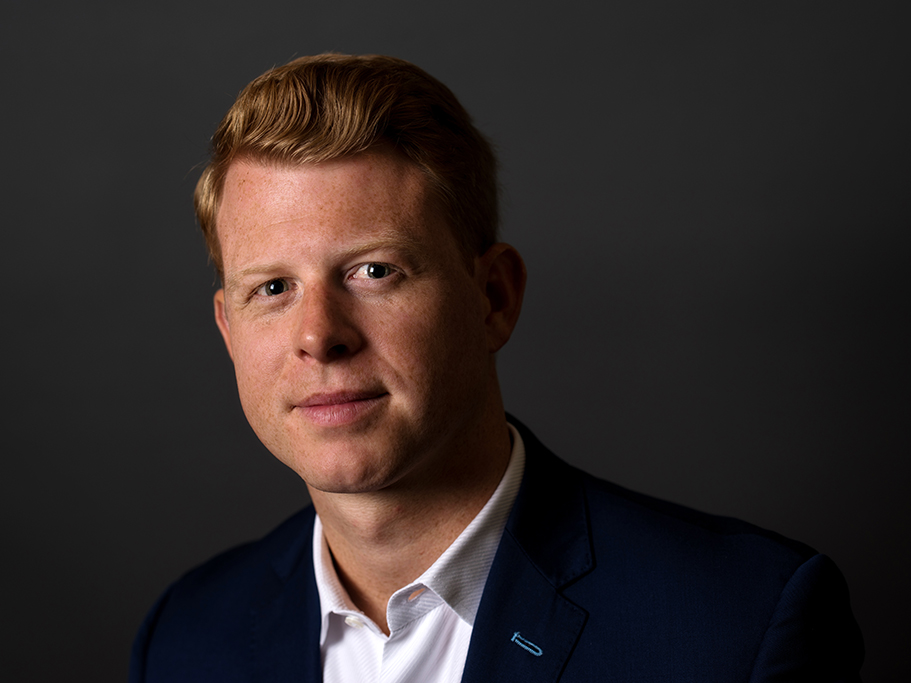 Prescott Bailey

Baton Rouge Area President, Southern Lifestyle Development

Signature project:

Conway is a master-planned community on 350 acres in Gonzales that will include 900 mixed-use houses, a town square, parks, lakes, green space, walking trails, and retail and office space.

Year it began:

 

2016

Cost:

 $300 million in single-family homes; the land cost was $8 million.
Prescott Bailey loves to travel.
The Baton Rouge Area President of Southern Lifestyle Development spends as many weekends as he can exploring different cities and countries with his girlfriend or friends. He loves the culture of Valencia, Spain, and the beauty of the Blue Ridge Mountains in Virginia, but more often than not, he veers off the trip's planned agenda to explore a master-planned community.
"It's usually me begging them like 'Hey guys there is a master-planned community 15 minutes that way and if we can go check it out, I promise I will buy you lunch,'" says the 30-year-old Bailey. "And that is usually met with some groans and moans but they let me do it."
Bailey loves real estate and he loves to look at how other cities and towns are incorporating master-planned communities, giant subdivisions and retail hubs that incorporate shared green space and walking trails into one plot of land.
"The concept is that you never have to leave the community to live your life," he says. "Everything you need is right there."
Conway is one of Bailey's larger development projects. The 350-acre master-planned community in Gonzales broke ground last summer. While the first phase will be complete in December, the entire project is slated to be finished in 2024. The community will offer lakes, boutiques, restaurants, office space and grocery stores along with homes at different price points.
"People want less yard and less upkeep, and more common space," says Bailey. "So we take as much green space as we can and put it into parks, trails, playgrounds and a town center. And it creates more of a community. It's what this new generation of millennials and the older generation of boomers now want."
It's a concept that he learned while attending undergraduate school at the University of Virginia, the flagship university in Charlottesville founded by Thomas Jefferson in 1819 that, among other things, is known for its green spaces and walkability.
"They don't even allow freshmen to have a car on campus," he says. "If you do, you get ticketed. So while I'm not consciously copying ideas from UVA, they mastered the walkability and smart growth in a time when people didn't really have access to cars, and that's what people want now."
Bailey seems to have a firm grasp on the needs of different generations.
The Baton Rouge native grew up in the Bocage subdivision and attended University Lab School until he was 13, leaving to enroll in Woodberry Forest School, an elite private all boys boarding school in Virginia. Self-described as an energetic kid, he says the school taught him independence, garnered the natural entrepreneur in him and gave him the confidence to succeed. He started a pressure washing business with a friend in high school, and ran both a soft drink vending machine company and cleaning company in college.
"I've always been drawn to business and starting my own business," he says. "I got bored a lot and just couldn't sit still with one thing."
But when he graduated with a degree in financial economics from the University of Virginia in 2008, he entered the worst job market in the last 20 years.
"I think it was good that I graduated when I did," he says. "It makes me more cautious today to remember how quickly things can turn."
He returned to Baton Rouge, then moved to Birmingham where he learned about different real estate industries. It was then back to Baton Rouge, where he joined River Ranch Development, now Southern Lifestyle.
He credits hard work, supportive mentors and his inability to take no for an answer with his young success.
"I've always been pushy and aggressive and driven," says Bailey. "I work early mornings and late into the night but I am doing something I love to do and I don't accept no for an answer. There is always a solution."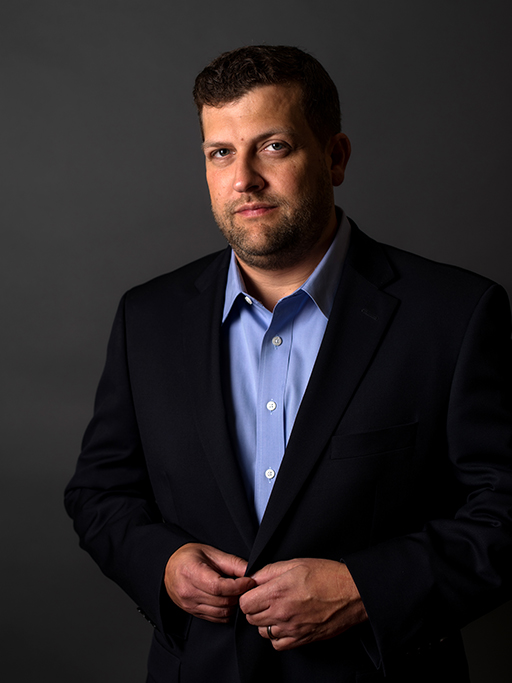 Mike Hogstrom

Owner, Onsite Design + Development

Signature project:

Adelia at Old Goodwood is a planned community of 47 luxury homes on 17 acres of land surrounding a 165-year-old plantation house in the middle of Old Goodwood.

Year it began:

 

2015

Cost:

 $8.6 million
Before opening Onsite Design + Development, an architectural and development firm in Baton Rouge, Mike Hogstrom's favorite job was mowing grass on a Springfield, Missouri, golf course.
"Seeing the rows of neatly trimmed grass was instant gratification," says the 40-year-old Hogstrom. Cutting grass not only satisfied the left-brained and logical side of Hogstrom but the freedom of the job also allowed him to tap into the right side of his brain and teach creative writing at night at his alma mater, Drury University in Springfield.
"I was that kid who would line up matchbox cars so they were perfect, but I've always been creative," says Hogstrom. "My favorite thing in the world is a blank piece of paper. I like to make something from nothing."
Hogstrom is an architect who designs homes and develops properties—a rare combination. He focuses on infill development, smaller properties in the Goodwood area of Baton Rouge and has pre-sold two of his three current projects, Township at Old Goodwood and Overton Walk. He has also sold 33 of the 47 lots in Adelia at Old Goodwood, a luxury planned community on Goodwood Boulevard.
Hogstrom's ability to be both meticulous and creative is a factor of his success.
His college transcript is diverse and long. He has three undergraduate degrees—in architecture, English literature and history—along with three minors in studio art, global studies and creative writing. He can easily talk about real estate trends, while in the same breath, discuss how a modern dramatic TV show has Shakespearean influence.
Everything he is, he isn't. Dressed in T-shirts, flip-flops and a ball cap with the beginning stubble of a beard, he looks like he came from a fraternity party not a business meeting.
"A gift to myself," he explains. "I had to wear a monkey suit, hold a briefcase and have my hair smoothed back for so long, getting up and going to work like this is the one thing I do for myself."
His confidence borders on arrogance but he has an ability to connect with people from all demographics.
"I feel like I found the balance of my passions," he says. "People always tell me that I put other people at ease. I'm always honest. Now, my balance of time? I still don't have that."
Hogstrom grew up in Missouri City, Texas, a suburb of Houston, but traveled a lot as a child. By the time he was 10, he had visited Chicago, St. Louis, Washington, D.C., and New York.
"For a suburban kid—where the only places I knew was where I could ride my bike—traveling that much that early in life, I knew the world was bigger," he says. His world grew even larger when he traveled to Europe during college, spending six months exploring London, Scotland, Paris, Germany and Italy.
His creativity grew as he discovered new places and when he graduated college, he worked for firms in Memphis, Princeton, New Jersey, and Houston before moving to Baton Rouge in 2009.
That move changed his life both personally and professionally. He met his wife, Lacey, quit his job at a consulting firm, and discovered an empty piece of property at the corner of Government Street and Croydon Avenue.
"I passed it every day on my way to work and I just wanted to create something there. I was able to see something that no one else had seen," he says. "That's why I always say, the best thing I have going for me is I'm not from Baton Rouge, and the worst thing I have going for me is I'm not from Baton Rouge."
He borrowed $105,000 from his father to buy the first lot and designed and developed E'tage Gardens.
His business grew as he began developing other land in the heart of Baton Rouge.
Hogstrom's success is driven by his passion. Soft-spoken but well-spoken, he believes so strongly in his team's work that he often sells projects as concepts.
"I sold $2 million worth of work without a single house in the ground," he says. "I love connecting with people."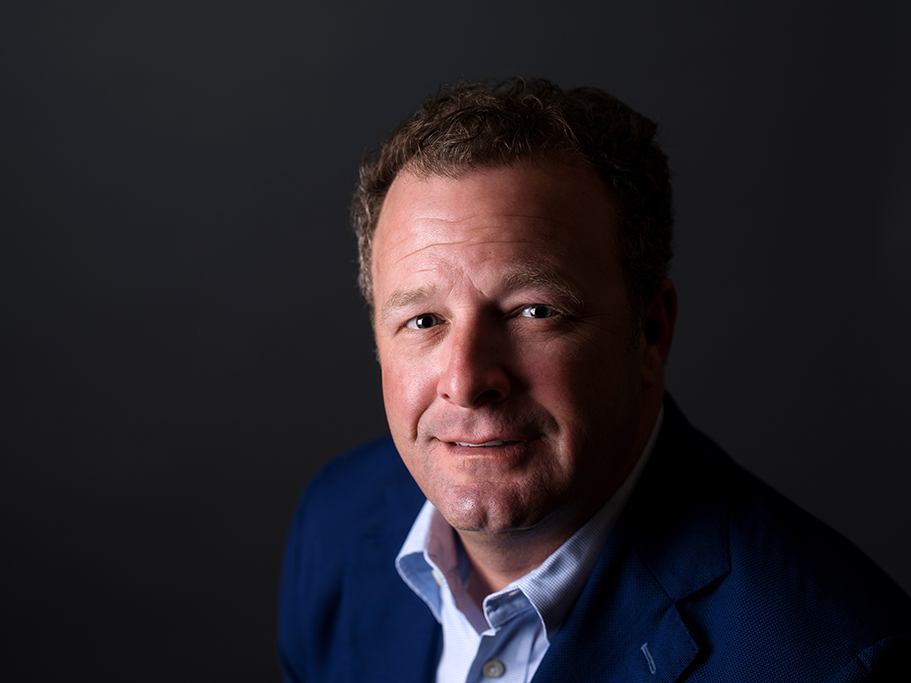 Todd Waguespack

Managing partner, Level Homes

Signature project:

American is a traditional neighborhood in Zachary with single family houses, apartments, senior living homes, town houses and condos as well as retail, commercial office space, green space and trails.

Year it began:

 

2013

Cost:

 $15 million investment in the first phase. Once completed, the total investment will be more than $500 million in construction.
Todd Waguespack's office is on the corner of Fourth and Laurel streets, in the old Baton Rouge Area Foundation building where community leaders made major decisions for the city's future. The 42-year-old managing partner for Level Homes sits in a cubicle with a window that overlooks the Chase Bank Towers built decades earlier by his grandfather, Chuck McCoy, who also brought drive-thru banking to Baton Rouge. But you won't hear Waguespack brag about McCoy.
In fact, the only time he mentions his grandfather is when he remembers the "McCoyisms"—wisdom his grandfather instilled in him and his sister.
"My grandfather was an incredible role model and he always had these little sayings," Waguespack says. "When he died, my sister put all of these quotes together in a book. I remember he used to say a lot, 'You'll never learn with your mouth open.'"
He smiles.
"Yeah, that's a good one," he says. "My mouth is definitely closed a lot."
Waguespack doesn't say much but his accomplishments speak volumes. He is a homebuilder who is developing traditional neighborhood developments and building new homes on undeveloped land in Louisiana, Florida, North Carolina and South Carolina. His largest projects are Americana in Zachary and 5401 North in Raleigh, North Carolina. Locally, the company has built in Cypress Landing at The Island in Plaquemine and Germany Oaks in Prairieville.
Though born and raised in Baton Rouge, Waguespack attended a boarding school outside of Boston from the age of 12 to 16 to help with a dyslexia disorder his mother discovered when he was younger.
"I was great with numbers, but I always had trouble with spelling and reading," he says.
While his dyslexia made traditional school more difficult, it also helped him learn how to solve problems and be flexible with solutions.
"I learned how to look at things differently and find answers in a different way," he says.
He moved back to Baton Rouge and graduated from Lee High School before attending LSU, where he graduated with a business degree.
He worked in Dallas for a few years and then for a local real estate company before partnering up with mentor and close friend, John Engquist, to start Level Homes.
He started the company by building a few homes in Prairieville and slowly expanding into other states before getting into development.
He weathered the tough market in 2008 and 2009 and survived the downturn.
"I learned how to be nimble, efficient and smarter during that time," he says. "And it paid off."
His company is growing and he continues to thrive both professionally and personally.
When he is not working, he is spending time fishing on Grand Isle with wife, Jennifer, who sells real estate for Level Homes and two sons, Jack Henry, 12, and Charlie, 13. A family photo is thumbtacked above his desk, a reminder to follow the "McCoyism" his grandfather taught him: Be passionate about work and family—and always follow through.
"He always said 'A good decision is better than a great decision never made.'"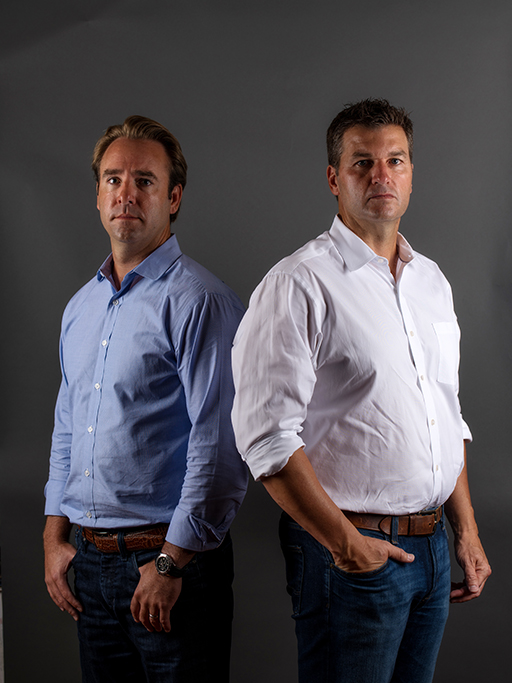 Brian Dantin 

and

Ross Bruce

Co-owners, Dantin Bruce Development

Signature project:

City Farm is an office space with a modern farmhouse concept on Jefferson Highway, adjacent to Whole Foods and Towne Center.

Year started:

 2015

Cost:

$10.5 million to develop; $13.5 million value.
At 11:30 a.m. on any given weekday, either Brian Dantin or Ross Bruce will receive a text from the other with one simple word: "Lunch?"
The duo has spent the past nine years working together, developing land for their company Dantin Bruce Development. Their industry is fast-paced and competitive and they often find themselves in a Venn diagram of partnership, either making decisions on their own or overlapping to jointly discuss company business.
But by the afternoon, their thoughts turn to food and they head out to one of their favorite Baton Rouge restaurants, often J. Alexander's, Albasha, New York Bagel Company or BRQ Restaurant.
"Every day is centered around a good lunch," says the 39-year-old Dantin. "We don't stop working when we are in the office but lunch is the one time that we can just unwind and relax."
The duo met through Dantin's wife and Bruce's first cousin, Rebekah. Dantin was developing land with other companies while Bruce had just sold an oil field company. While the timing was right and the partnership worked, it was 2008, and the economy was tough.
"Bruce and I started in the worst time for real estate," says Dantin. "The biggest challenge was financing. When we first got together, the banks stopped lending money to anyone."
But they persevered, found a great group of anonymous investors and began building their brand.
Dantin Bruce is a turnkey company, meaning they work with their clients from land development, construction and through interior design to finish a residential or commercial project. They have developed City Farm, an office space with a modern farm house concept inspired by real estate Dantin saw in Napa Valley, California, as well as Valhalla, luxury homes with large lots off Highland Road, 333 Flats, a residential community near LSU, and Perkins Lane, a transitional neighborhood development.
Their partnership and ability to walk a client through every aspect of building a home has made them successful.
"Our clients like dealing with just the two of us. We are not a big company," says Dantin. "They know that these guys can find us the best piece of property, the best builders and the best designers and it's a seamless approach."
Adds Bruce, "We have a hands-on approach and pay attention to detail."
Dantin grew up in Baton Rouge and graduated from LSU with a degree in business and marketing. He's the creative half of the duo, says Bruce, and a strong salesman.
"He brings good looks and charm to the team," Bruce jokes. "But seriously, Brian knows the market better. He is in front of me making the deals and I'm behind him finishing them up."
While Dantin seems to always be smiling, Bruce is more stoic and focused on the financial part of the business. A native of the small town of Cut Off, Bruce graduated from Nicholls State University with a degree in finance and accounting.
They both enjoy vacationing at the beaches along Florida's Highway 30A and spending time with their families.
Dantin and Rebekah have two boys, Charlie, 11, and William, 8, while Bruce and wife, Marsha, have three girls, Alaina, 19, Addison, 16 and Avery, 12.
And they know the success of their business is because they work well together and always stop for lunch.
"I think we both feel extremely blessed to have this partnership," says Bruce. "We never had a fight or an argument and we support each other. I never thought about doing anything else with anyone else."