Well-connected Baton Rouge firms vie for flood-control management contract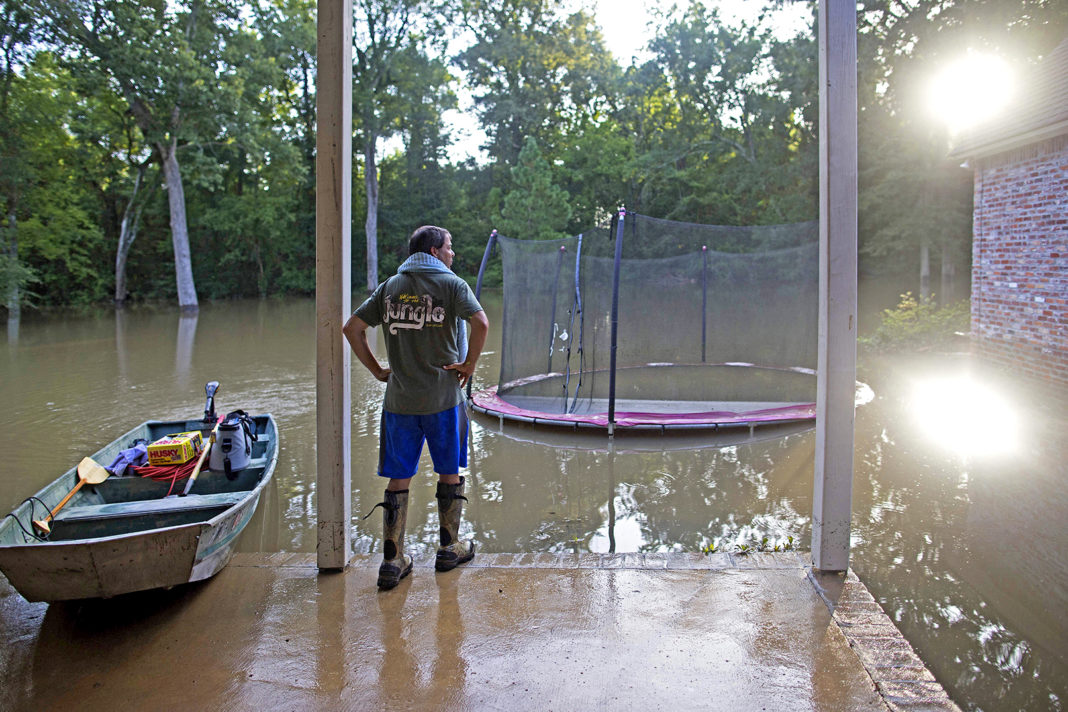 Two teams of well connected, experienced engineers and consultants are vying for a lucrative three-year contract—worth anywhere from $20 million to $50 million—to serve as program manager of the state's $1.2 billion Watershed Management Initiative, a series of federally funded flood-control projects.
In December, the state's Office of Community Development, which is overseeing the watershed initiative, issued a Request for Proposals for a program manager to provide support services to the state. Proposals were due February 19.
Sources familiar with the procurement process say they are aware of two teams that submitted proposals. OCD officials cannot discuss submitted proposals because of a legally mandated "blackout" period in effect until a winner is selected.
One, led by CSRS, includes engineering firm Arcadis and communications consulting firm Emergent Method. The other is headed by AECOM and includes the Center for Planning Excellence and SSA Consultants.
The contract is expected to be awarded in March, though the first batch of funds, which will come in the form of Community Development Block Grants from the U.S. Housing and Urban Development Department, likely will not be available until mid-summer at the earliest.
The HUD money is a major windfall for the state—and for the design, engineering and construction firms that will get a piece of the federal largesse developing dozens of projects in the state's six watersheds.
But the program management contract is, itself, a big deal, particularly in Baton Rouge, where most of the firms involved with both bids are based. One state official says he expects a challenge to the selection, regardless of which team wins, because "that's just what tends to happen with contracts of this size."
The CSRS team is hoping to head off any potential challenge, should it be selected. Emergent Method has already sought an opinion from the Louisiana Ethics Board to determine whether a $260,000 contract it currently has with OCD to do communications and outreach work on, among other things, watershed management, would preclude it from bidding on the new contract. Through its existing contract, the firm has done work on the communications plan that it would help implement should the CSRS team be selected.
The board approved Emergent Method to bid on the program management contract as a subcontractor to CSRS but also said if the CSRS team is selected, Emergent Method will have to give up its $260,000 contract, which runs until 2021.
"We know this is public work and is visible and we're visible. That's why we immediately went to the ethics board," Emergent Method President Nick Speyer says. "They said if we're on the team that is selected we can do one or the other but not both."
Another member of the CSRS team, engineering firm Arcadis, currently has a consulting contract with the Coastal Protection and Restoration Authority, one of the members of the five-agency council that oversees the Watershed Management Initiative. It is not clear if Arcadis also sought an opinion from the Ethics Board, but some have questioned whether its affiliation with the CPRA could be construed as a conflict of interest.
CSRS President Tim Barfield says he understands how the work his team members have done on the Watershed Management Initiative so far could appear to give them a leg up over the competition. But he says there is no conflict of interest and that any advantage his team might have is not an unfair one.
"In our line of business there is always overlap between work that is done on the front end of a contract and then the next phase of that work," he says. "So do you penalize someone for doing good work on the front end? Emergent Method was on the front end doing good work in outreach and engagement for OCD. They should not be penalized for that. Now, if they were in the office at OCD helping draft the RFP, that would be different. But they weren't."