St. George petition verification to begin in early January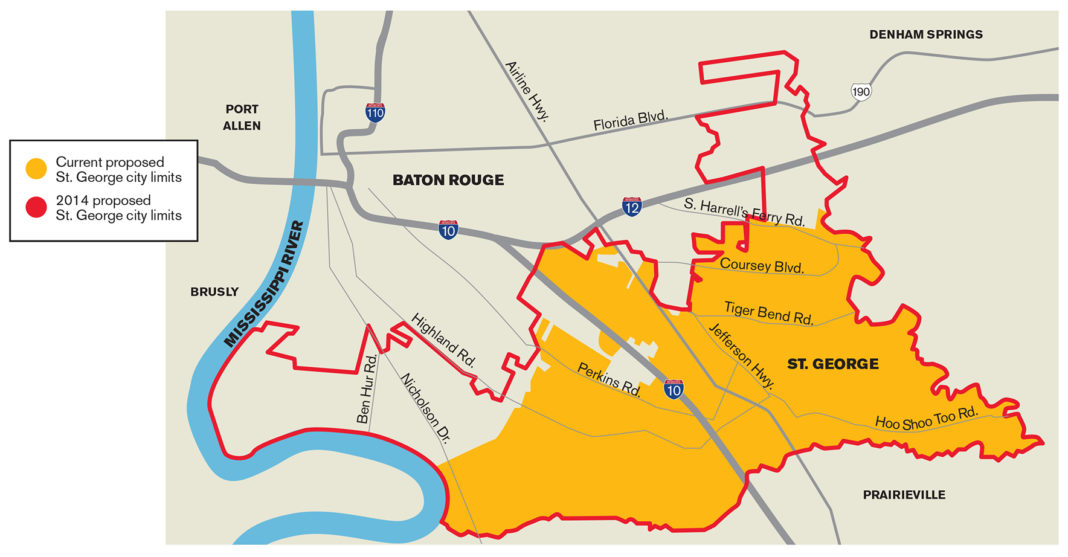 With the 2018 elections wrapped up and the holidays coming to a close, the East Baton Rouge Parish Registrar of Voters Office plans to turn its attention to the St. George incorporation petition in the next few weeks to begin verifying signatures.
St. George organizers submitted their petition to the registrar's office on Oct. 15, claiming to have roughly 14,500 signatures, which is more than the nearly 13,000 needed to bring the incorporation effort to a vote.
The registrar's office, however, could not begin reviewing petition signatures yet because it had to prepare for the November and December elections. Registrar Steve Raborn says his staff also had a lot of work to do following the Dec. 8 election, such as updating voter history data from the polls and going through an extensive audit process.
Now that his staff's election responsibilities are completed, the office will be able to devote time to the St. George petition.
"We're pretty close to being ready to start," Raborn says. "We will start checking either next week or the following week. We'll start with a couple of people to make sure procedures are correct, and then ramp up from there."
The process of verifying petition signatures is more complex than most realize, Raborn adds, because there are several steps that must be carefully carried out.
Although it's too early to give an exact timeline, Raborn estimates the process could take "a couple months." The previous St. George attempt in 2015, which failed after the petition drive came up just short of the required signatures, also took months for the registrar to review. But Raborn says this time could take longer due to the new laws and advice he has received from the Louisiana Attorney General's Office.
Raborn is also considering bringing in additional help while the petition verification process is conducted. While the AG Office says the signatures can only be verified by the registrar's employees, the office is allowed to bring in outside help to assist with other duties in order to free up his staff to focus on the petition.
The main priority, Raborn says, is that verification process is precise.
"It's really important that we do it right," he says. "It's such a contentious issue, one that could wind up in court. I'm determined to do it right."
Read a recent Business Report cover package on the St. George incorporation effort.