Publisher: Time to examine our priorities

American culture has changed much in this century—and not always for the better. Just look at the global media coverage of and public attention to the Vanity Fair cover of Caitlyn (Bruce) Jenner.
What does this media and social media frenzy say about American culture and the direction we are moving? That is something you should think about. Not because of the prominence it gives to Jenner's transgender story but because of what it says about our priorities.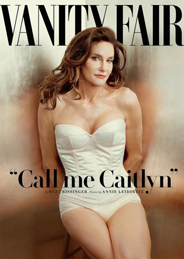 I know what folks would have said in 1976, the year Bruce Jenner won the Olympic gold medal for the decathlon. In fact I doubt anyone but the National Enquirer would have even published a transgender story. Now, Jenner's transition is mainstream news and proclaimed as bold and courageous, and if anyone is critical of it—or the Vanity Fair cover—they are attacked.
Kathleen Parker, a columnist for The Washington Post, wrote, "What concerns me here is the cultural, primarily media, treatment of the Jenner case in particular—and the assumption that we all need to be a part of this. From the interview in April with Diane Sawyer, to the Vanity Fair cover, to the breathless media coverage this week, one's overwhelming sense is that Caitlyn Jenner—and only incidentally, transgenderism—is the Next New Thing!"
Bruce Jenner has every right to decide his gender and his name. But, there is no doubt the Jenner story is good for TV ratings and sells magazines for Vanity Fair—as well as puts millions in Jenner's own pocket. (Jenner even says so in the Vanity Fair article regarding the Kardashian family docu-reality TV show: "If I can make a dollar, I certainly am not stupid. [I have] house payments and all that kind of stuff. I will never make an excuse for something like that. Yeah, this is a business." The family already has made millions off the reality TV show, something I am sure Jenner is proud of.)
In a world that now seems to decide what is important by what is trending on Twitter, "Caitlyn" has the new record for reaching 1 million followers in the shortest time: 4 hours, 3 minutes. She broke the record of President Barack Obama, the leader of the free world. That is scary.
NOLA.com posted a story about the Vanity Fair cover and asked, "Is this the next civil rights movement?" Seriously? Go online and take a look at the posted comments and see how strong and nasty the opinions are on both sides.
Fact is, American society is still wrestling with many economic and cultural issues, including job creation, educating children, poverty, health care, public safety, abortion, racism, sexism and gay marriage—not to mention terrorism around the world. Most Americans would agree that discrimination of all forms is wrong. But just because Olympic medalist Bruce Jenner changes his name and "gender identity" and is on the cover of Vanity Fair—and sets a Twitter record—does that mean transgenderism moves to the top of the list for critical issues facing America?
I asked earlier, "What does this story and the exaggerated attention it has received say about American culture and the direction we are moving?" Do you have an answer? Then speak up, even if others don't agree—and be respectful. Personally, I have deep concerns for the future.
FINAL WORDS FROM TAYLOR
As Bernard Taylor, former superintendent of the EBR school system, left the building, he posted an open letter to the community painting a picture of all that he has accomplished during his tenure.
If you are wondering about the accuracy or truth of his view, let me just share two lines and some grades—then you decide.
Taylor said, "The community is very supportive of the East Baton Rouge Parish School System." Really?
And then he said, "The East Baton Rouge Parish School System is poised to achieve its strategic plan goal of becoming one of the state's premier districts."
For the record, in the state's last report card, five of the top 10 districts are in the Baton Rouge metropolitan area and all have A grades (Zachary was tops with a score of 114.4), but that doesn't include the EBR system. While the EBR schools improved slightly from 80.3 to 81.3, the system's ranking dropped from 41 to 43 out of Louisiana's 72 districts.
BREC GONE WILD
The BREC commission recently raised your taxes without you voting. Shame on them. But, hey, they have a vision for a new zoo that consultants say will cost $110 million, and they certainly will need your money.
A great zoo can be an asset to a community, and the idea has been discussed for years. BREC Superintendent Carolyn McKnight told 225 magazine recently, "It is time to move the zoo in a new direction."
OK, Ms. McKnight … if that direction is south. Let's be honest: Any realtor, developer or retailer will tell you, in business, success can depend on "location, location, location." The current zoo is in the wrong location. (Who chose that location, former Mayor Woody Dumas, who was from Baker, or former BREC Superintendent Gene Young? Was it free land or a deal?) The first, much smaller zoo was in City Park before it was moved north and expanded. Why would BREC invest $110 million there? Where is the best access to the most customers and growth and tourists?
The study on the zoo done by Schultz & Williams said, "The main concern of interviewees was about the competition for funding in light of many critical needs in Baton Rouge such as education and health care." You could add to that list of projects seeking donors universities, the lakes project, the Knock, Knock Children's Museum, numerous charities and more. And some wouldn't invest because of the location. This vision needs more reality and less politics.
CONSERVATIVE STATES RULE
Conservatism seems to get a bad rap these days as bad for business and new jobs. But I noticed something recently that might confound the critics. What do you think?
In the recent listing by Chief Executive Magazine of the "Best and Worst States for Business," a majority of the top 10 and "best" would be described as conservative states—with Texas as No. 1. (You would have to agree Texas is very conservative.) These rankings are from a survey taken by hundreds of CEOs across America. But I also noticed that the bottom states on the list are America's most liberal states. The bottom six included: Connecticut (No. 45), Massachusetts (46), New Jersey (47), Illinois (48), New York (49) and California, maybe the most liberal, at No. 50.